on
Alumni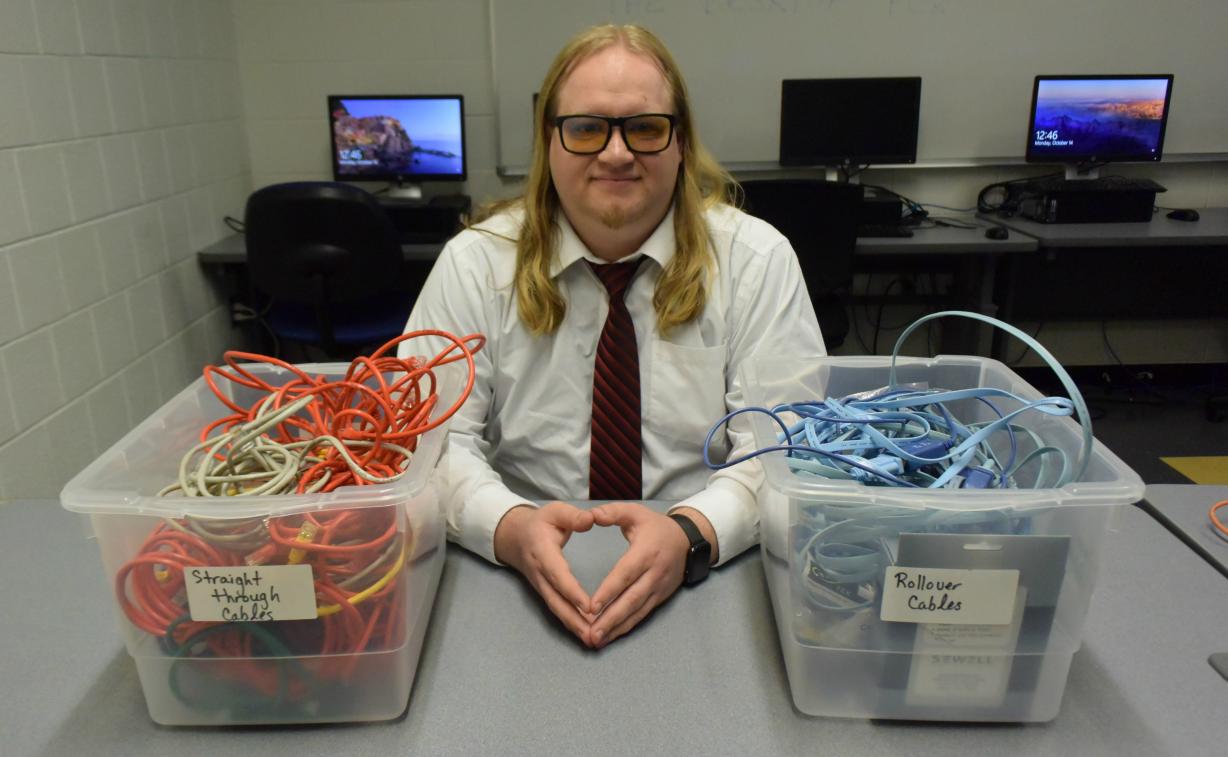 Zach Ott is as surprised as anyone by his journey to a successful career. "I never would have imagined this. I'm still not sure it's real. I went from working at a cell phone store two or three years ago to where I am now." Where he is now is working as a Network Engineer at Loretto. It's a position he's sure he wouldn't have been in without Onondaga Community College's Computer Information Systems (CIS) major.
Ott graduated from Fowler High School 10 years ago, came to OCC that fall and dropped out after one semester. He figured college wasn't for him and went to work. Three years ago, he was working in an electronics repair shop when a position opened for a network administrator. He was discouraged from applying because he lacked the proper academic credentials. "I was 25 at the time and thought it was too late to get my college degree. But I noticed a co-worker in his 40's who was going for his bachelor's and I thought if he could do it, I could do it."
In January 2017 Ott returned to OCC as a CIS major. He was more focused this time and his work experience had prepared him for the coursework. He excelled in class, turned an internship at a credit union into a part-time job, and it became full-time after he received his degree in May 2019.
When the opportunity at Loretto opened his OCC experiences made a difference. "I was asked if I had ever worked on CISCO equipment. I had done everything in the exam labs at OCC. I had the physical ability to touch things and break things and learn now not to break things. The fact I had the hands-on experience with CISCO equipment was big. I don't think there are too many associate degree programs which would have prepared me for this job."
Today Ott is 28 years old, working full time and continuing his education. He's pursuing a bachelor's degree in Cyber Security online through Utica College and plans to earn a master's degree as well. He recently sent a letter to OCC's CIS faculty thanking them for their role in his success. "I couldn't have possibly gotten this far without all of you and I greatly appreciate it," he wrote.