on
News Briefs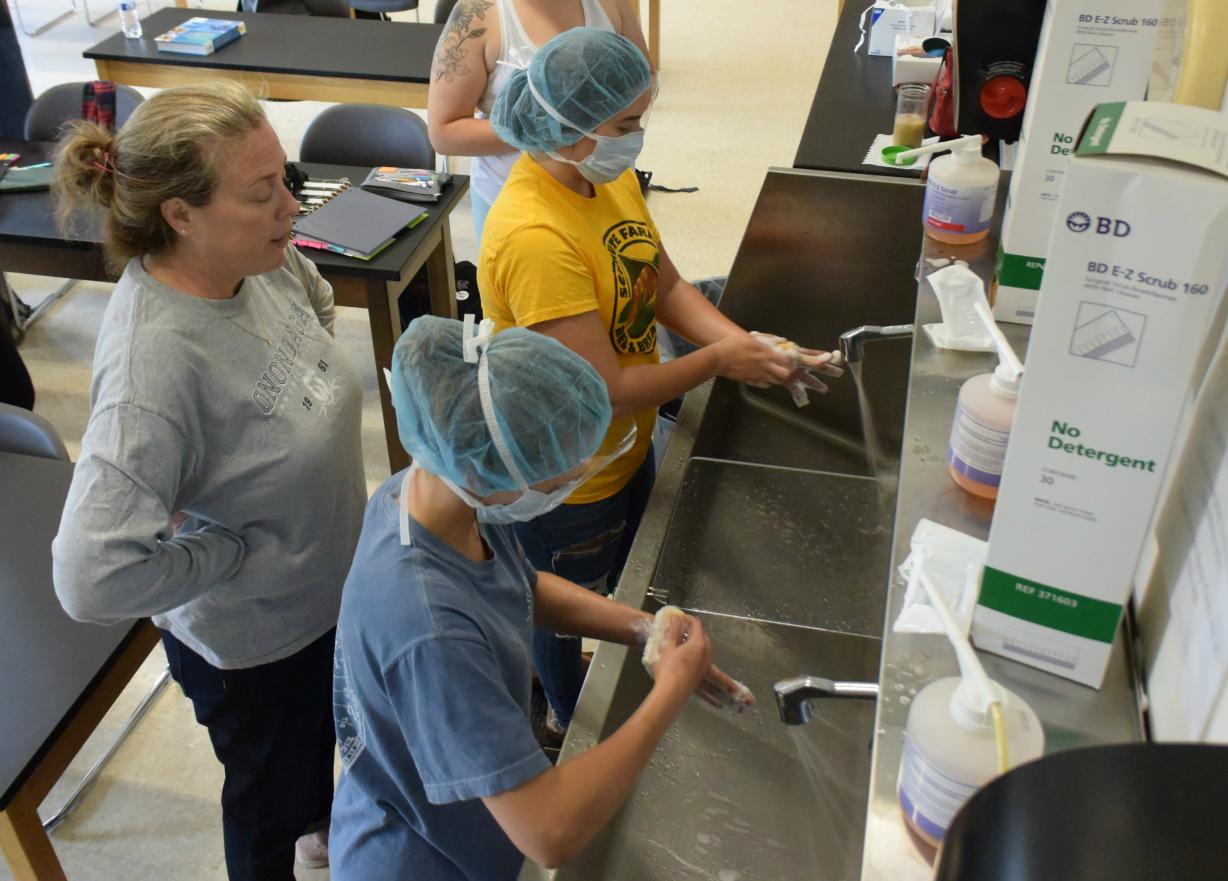 Next week is National Surgical Technology Week and Onondaga Community College is proud to have one of the best programs in all of New York State. Surgical Technologists are the people who make sure operating rooms run smoothly. They set up the room, arrange necessary equipment and assist physicians during surgery.
OCC's Surgical Technology program takes students 10 months to complete. Students receive both classroom and real-world experience. They spend two days a week in the classroom and two days a week in local operating rooms, observing and assisting with surgeries. Department Chair MaryPat Annable spent 10 years working in an operating room and has been instructing students at OCC since 1994.
One of Annable's students in her first few years was Shannon Knight who has worked as a Surgical Technologist at SUNY Upstate Medical University for more than two decades. Knight's daughter, Alexis "Lexie" Lewis (West Genesee HS, 2015) is currently in the program. "Doing Surgical Technology was always in the back of my mind because of my mom. I tried other things but decided to come back to Surgical Technology. She prepared me a lot for what this class would be."
Emma Simonson (Fayetteville-Manlius HS, 2017) also tried something else first before finding Surgical Technology. "I originally went to school for Art but realized it wasn't very feasible. I took a test to find out career options and Surgical Tech was in my top five. So far it's been very similar to how I thought it would be."
Lewis and Simonson have high standards to live up to. In six of the last seven years 100% of the students enrolled in OCC's Surgical Technology program have passed the national exam. No other program in New York State can claim that level of success. OCC's program is accredited by the Commission on Accreditation of Allied Health Education Programs.