on
News Briefs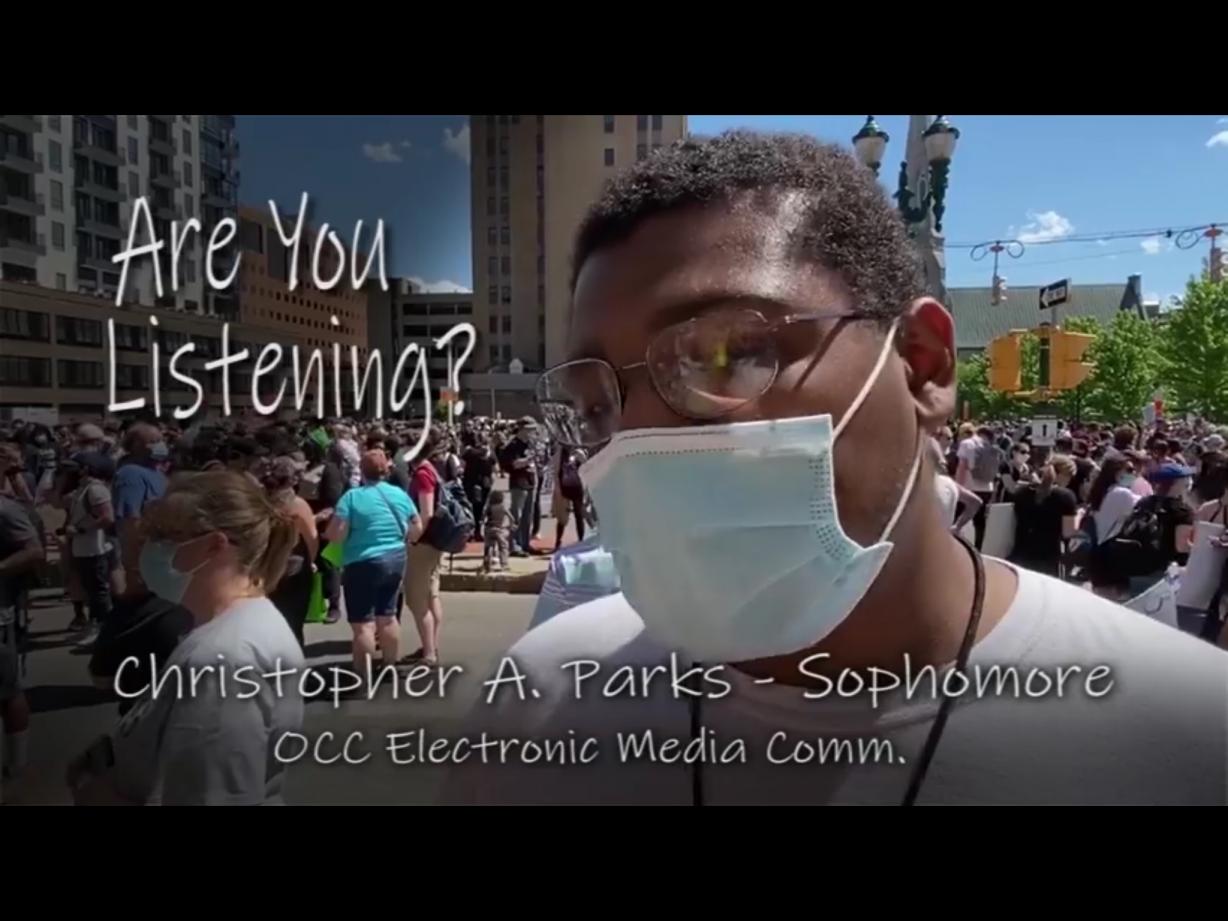 OCC Broadcast Media Communications Professor Mark Ballard saw what was happening across our country and he knew he had to do something. The question was, what could one person do? He thought about it and came up with a plan. "When the Black Lives Matter movement reignited after the George Floyd murder, I immediately began considering what it has been like for our students of color to experience this period of time, and how they feel about the issues being discussed."
Ballard took a video camera and started attending protests. He recorded everything he could... the chants, the signs, and the faces of those marching. While doing so he came upon current and former OCC students and recorded insightful comments from them. He also arranged a Zoom conversation between five alumni of the Broadcast Media Communications degree program (formerly known as Electronic Media Communications) who stay in contact with the College and offered them the opportunity to weigh in. He promised each of them their comments would not be edited. "We have all heard how comments can be trimmed or altered. I wanted these five to have the time and space to voice their concerns and the freedom to finish their thoughts."
The product of all of his work is a series of videos titled, "Are You Listening." They are available on the Broadcast Media Communication degree program's Facebook page. A total of ten videos were produced. If you do not have access to Facebook you can also view each of the videos by clicking on the below youtube links:
Professor Ballard has been joined in the effort by alumni Karianne Dixon, Jade Lewis, Sam Prince, Jabari Stancil, and Quindell Williams, along with BMC Engineer Greg Endler and technical support from BMC Professor Rich Jarrett.