on
Employee Updates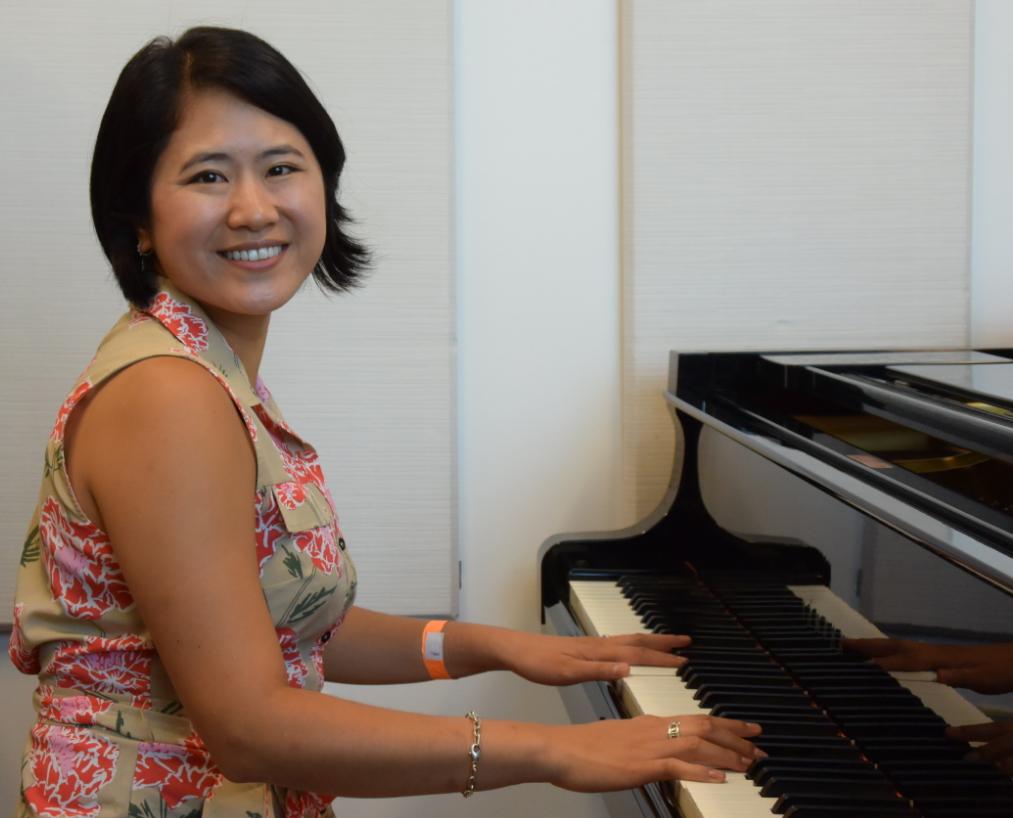 Asami Hagiwara, DMA is the new Professor of Piano in Onondaga Community College's Music degree program which is part of the School of Art, Design, Media & Music. She comes to OCC from the University of Minnesota Duluth where she also taught Piano. "I feel so lucky to be here. I've been exploring downtown Syracuse and it's so beautiful. Everyone is so friendly. Everything is such a positive here."
Hagiwara was born in Japan and began playing piano at age 4. When she was 12 her father's employer offered him an opportunity in the United States, and the family moved to the Chicago area. As she learned the English language she continued to play the piano. "I always studied with good teachers. In high school I was in competitions, performed at events, and began receiving scholarship offers."
When it was time to decide what to study in college, her parents weighed in. "Both were business people. Their mentality was 'if you want to make a living get a real job.' I knew I wanted to continue to grow as a musician so I double majored in Music and Accounting."
Hagiwara loved to travel, and studying Piano offered her that opportunity. She spent a year in Austria, did summer research in Finland, and went to Brazil twice to perform and teach. You can watch video of one of her performances by clicking on this link.
Now she's focused on her first semester at OCC, teaching students, and getting them ready for what is next after they earn their degrees here. "I want to prepare students both technically and mentally to transfer to colleges and universities. There are a number of things they need to excel at. They also need to think about what comes after their music education. Receiving your degree is one thing, making a successful career is another."