on
Succeeding @ OCC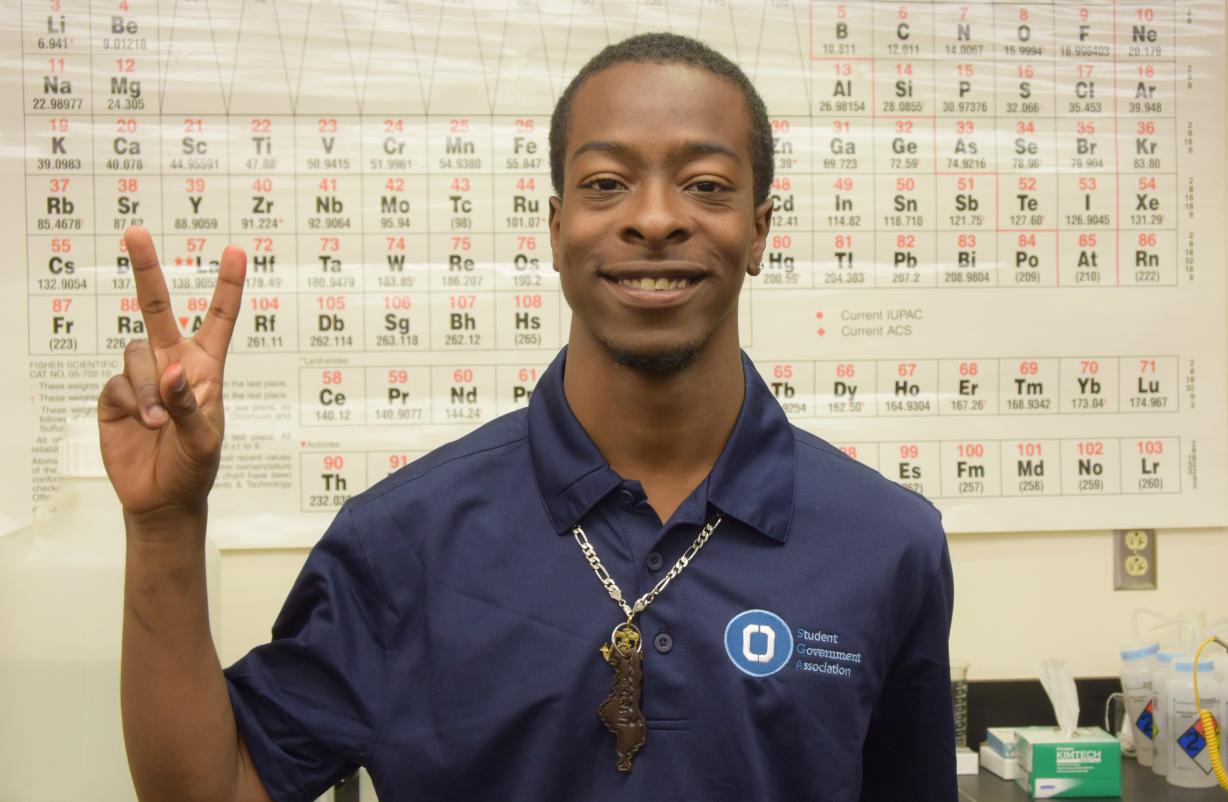 Major: Engineering Science
High School: Perry Hall in Baltimore, class of 2015
Isaac Mbambo loves the environment and culture he's found at OCC. Mbambo was born in Africa and moved to the United States at age 9 along with his parents and three sisters. He attended high school in Baltimore and was living in New York City when he decided to pursue a college education. Mbambo searched for a community college with residence halls and found OCC. He began taking classes here in the spring 2018 semester. Coming to campus from a big city, he gained an immediate appreciation for things others may take for granted. "I enjoy the community feel here. I like the plants, the stream running through campus, and the traffic circle with the plants in the middle. I really enjoy the scenery."
Mbambo started as an Art major before switching to Engineering Science. "I found I really liked math and physics. When you learn it and know it, there are no 'ifs' or 'buts.' You know the right answer. And this major will give me a lot of options when I transfer."
During his final year on campus Mbambo is a member of student government, serving as the student representative on OCC's Administrators Council. "I communicate with a lot of people and discuss school and politics with them. I want to have a voice in what is happening. We have a good community here and I enjoy being part of student government." Mbambo is also vice president of Brothers and Sisters in Christ (known as "Basic") and a member of the Philosophy Club.
Mbambo will earn his degree next May and plans to pursue a bachelor's degree. He has a variety of goals he plans to pursue. "I want to write books. I love art and enjoy painting. I want to be in a leadership position in engineering and return to Africa, innovate and improve people's lives."