on
News Briefs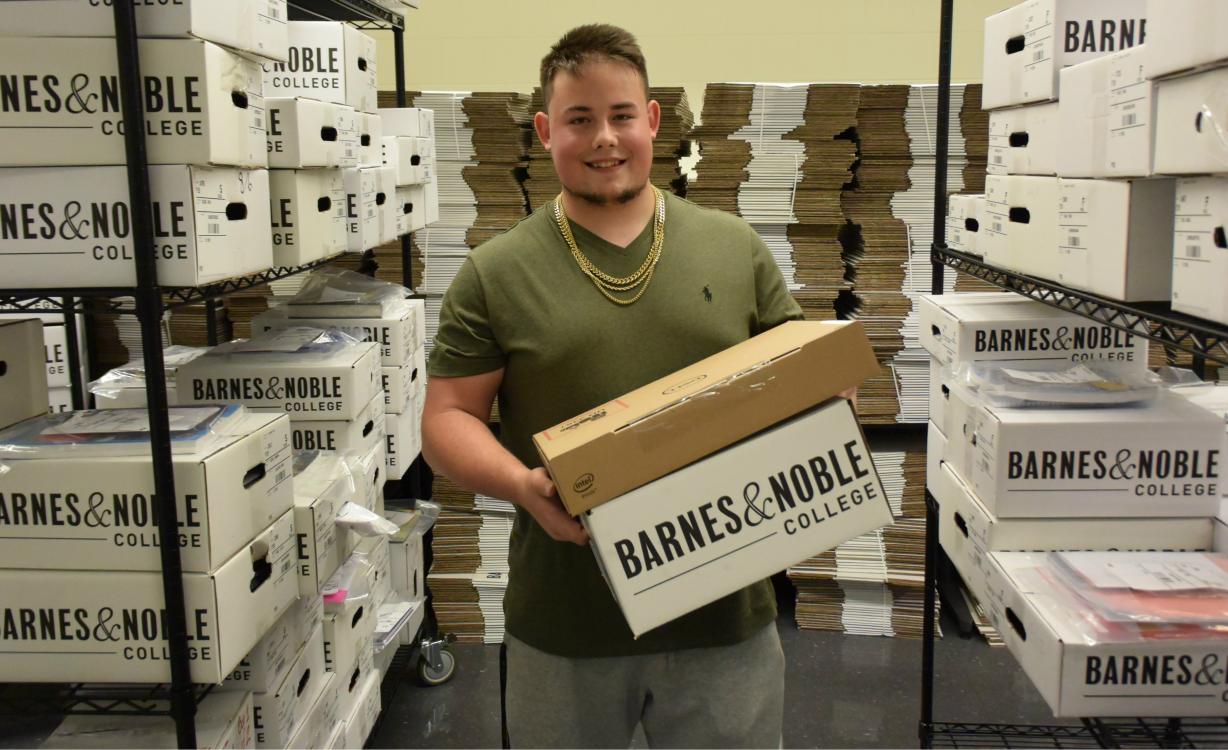 Onondaga Community College's Box of Books program is in the running for prestigious national honors! Box of Books is one of ten finalists for a Bellwether Award in the category of Instructional Programs and Services. The winner will be announced in February.
The Bellwether College Consortium is comprised of award-winning colleges charged with addressing critical issues facing community colleges through applicable research and the promotion and replication of best practices. The Bellwether Award focuses on cutting-edge, trendsetting programs worthy of replication.
OCC became the first public college in the nation to team up with Barnes & Noble College on the Box of Books program which was introduced in the fall 2019 semester. The program significantly reduced the cost of textbooks and technology for students. Thanks to Box of Books, students paid for textbooks at a rate of $21.50 per credit hour. During the previous academic year the average cost of a textbook was $81.72. Box of Books also provided students the opportunity to purchase a Chromebook for $250.
Another benefit of Box of Books is that it allowed eligible students to apply financial aid to their textbook and Chromebook purchases, ensuring they would have everything they needed before the start of the semester. The program was a rousing success in its first semester. As a result of Box of Books, 74% of OCC's students started the school year with their books, compared to 39% in the fall 2018 semester.
A group of bookstore and college employees worked tirelessly behind the scenes to make Box of Books become a reality. They are John Cusick and Chris Sackett of Barnes & Noble College, OCC Interim Provost and Senior Vice President Anastasia Urtz, and OCC Director of Compliance and Auxiliary Services Anne DeLand. "We are honored and excited our innovative program was chosen as a finalist for the Bellwether Award. Box of Books guarantees students have access to their textbooks before classes start. Early access is so important to student success and retention. Box of Books represents our dedication to student success," said DeLand.