on
Alumni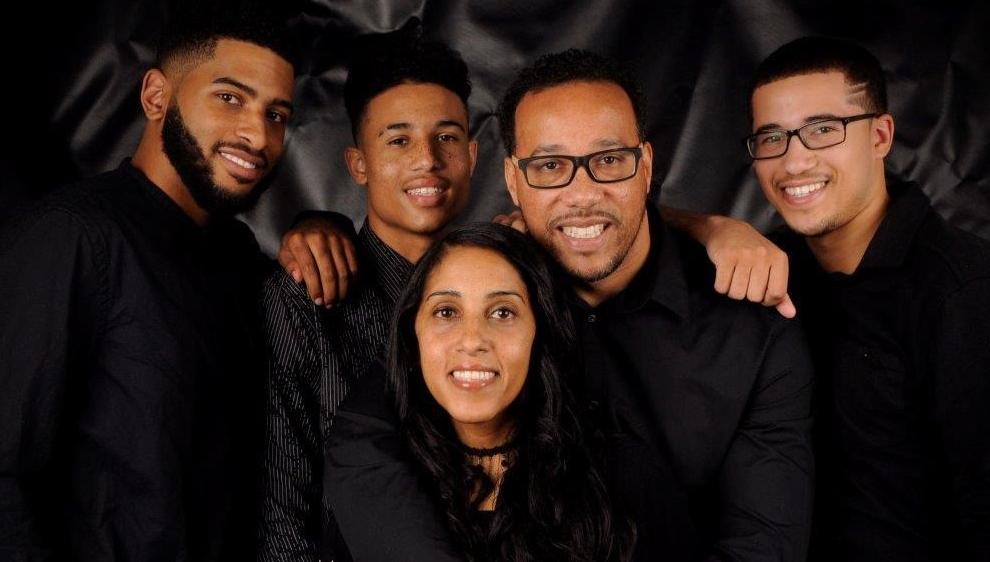 Onondaga Community College has provided Karinda Shanes and her entire family with the educational foundation they needed to build their professional success upon. All five family members earned associate degrees here. Karinda's was in Criminal Justice, husband Leonard studied Mechanical Technology, middle son Armondo's specialty was Human Services, and oldest son Dante and youngest son Quintin received their Electrical Technology degrees from OCC. Quintin celebrated the completion of his degree in 2019, just one year after graduating from the Institute of Technology at Syracuse Central as part of the Pathways in Technology Early College High School (P-TECH) program. "OCC was a huge stepping stone that undergirded my entire families' education and careers," she said.
After completing her bachelor's degree, Shanes worked for human services-type agencies including Catholic Charities and Contact Community Services. She focused on youth development programs and learned how to write local, state, and federal grant proposals which brought critically needed funding to the agencies for students. Her outstanding level of service was applauded as "red carpet work" and led to her current role as Regional Executive Director of Hillside Work-Scholarship Connection (HW-SC), a nationally-recognized youth development program which helps at-risk youths stay in school and graduate from high school with the skills and confidence necessary to enter college or the workforce. "My three sons participated in this program while they were in high school. Their advocates were like family. Along with their teachers and other partners, we all worked together as a team to provide wrap around support that helped them achieve their goals."
Her experience with HW-SC as a parent, coupled with her time on the OCC campus, instilled in her a deep appreciation for the Central New York community and a desire to give back. "Syracuse is a resource rich community, a strong community that is a great place to call home. OCC is one of those resources where the professors care about their students. They allowed me to believe in myself so I try to do the same for others." Two professors in her degree program had the greatest impact on her. "Donna Stuccio and Dick Lombardo (now retired) were amazing and very engaging in Criminal Justice. They were so genuine, personable, and down to earth. They made learning and studying fun, interesting, and truly inspirational." 
All of her educational and professional lessons learned were put to the test with the onset of the COVID-19 pandemic. She helped guide her staff at HW-SC to shift the way they were supporting families while still providing a comprehensive array of services. "Now more than ever our students need the stability our staff provides." Those services include daily one-on-one check-ins with students and their guardians, emergency drop-offs for food, and personal items such as sanitizer and cleaning supplies. Her staff also connects families to other community-based services while doing their best to keep students progressing toward their high school diplomas.
While Central New York has has kept its COVID-19 infection rate low, Shanes knows the education community needs to remain vigilant. "This school year is like no other. I encourage everyone to breathe, exhale, and continue doing your best to stay flexible, nimble, relevant, engaged, and ready to shift gears whenever we have to in our new world of constant change." Shanes says the work she does resonates with her spirit and she encourages her colleagues, staff, and students to direct their attention to something they are passionate about. She's confident that passion will guide them through the toughest of times and allow them to come out on the other side stronger than before.
Even though it has been 22 years since the Broome County native was a student on the OCC campus, Shanes still leans on lessons learned here. "The professors cared about me and made me believe in myself. I recognize that others helped me achieve my merits. In my career I take every opportunity to pay it forward to future generations. I enjoy working with children because they represent hope and the future. Helping them allows me to be of service to my community."