on
Employee Updates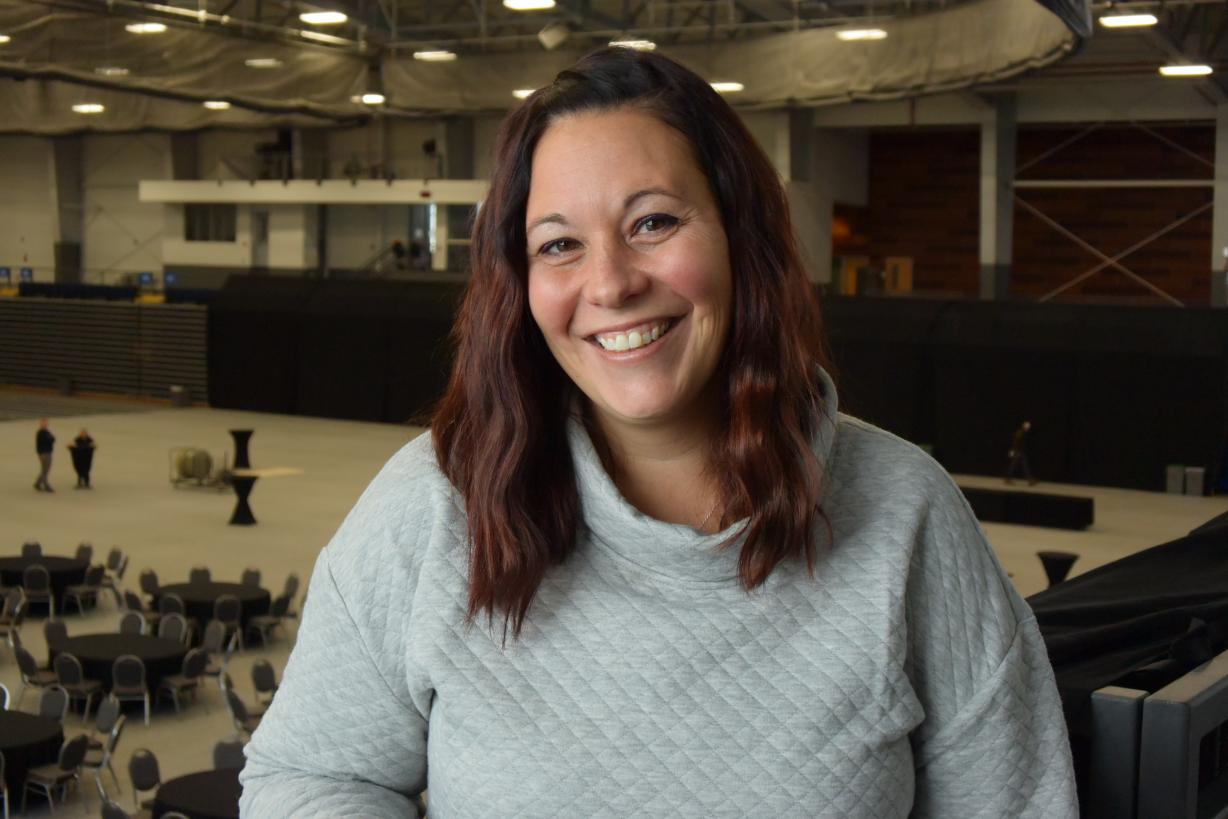 If you've been to an event in Onondaga Community College's SRC Arena you've probably seen Sara Conway. She's the College's Assistant Director of Events and the arena is her home on campus. Conway was honored recently to learn she had been selected to be a member of the latest class of Leadership Greater Syracuse (LGS), an organization which inspires current and future leaders to make a difference in the community where they live and work. Throughout its existence LGS has equipped 1,300 diverse people with the skills and confidence to affect change both in the workplace and in the community. "I'm really excited for this opportunity to meet different people in the community. During the interview process (for LGS) I told them in my position I see a lot of organizations come through our doors and I interact with them but I never get the chance to be fully involved with them. This will give me that opportunity."
Conway is a graduate of Chittenango High School who was always attracted to the world of events. She worked at the OnCenter for four years, and spent a year traveling and planning conferences with the Eventful Group. All the while she kept her eye on OCC's plans to build the SRC Arena and took a job on campus while construction was ongoing. "When I started here the arena was dirt floor and steel beams. That was 8-and-a-half years ago."
Today the SRC Arena is one of the region's premier facilities and Conway and her staff are a big reason way. The arena is the home of community events, numerous college and high school graduations, and plenty of intercollegiate and scholastic sporting events. She knows how to run an event and looks forward to the feedback she receives from those she works with. "I love taking an event from the very beginning, all the way through, and seeing the client happy and having a good experience. A lot of our work is with non-profit organizations with meaningful causes. It's very rewarding to see them achieve success in part because of the work we do here."