on
Succeeding @ OCC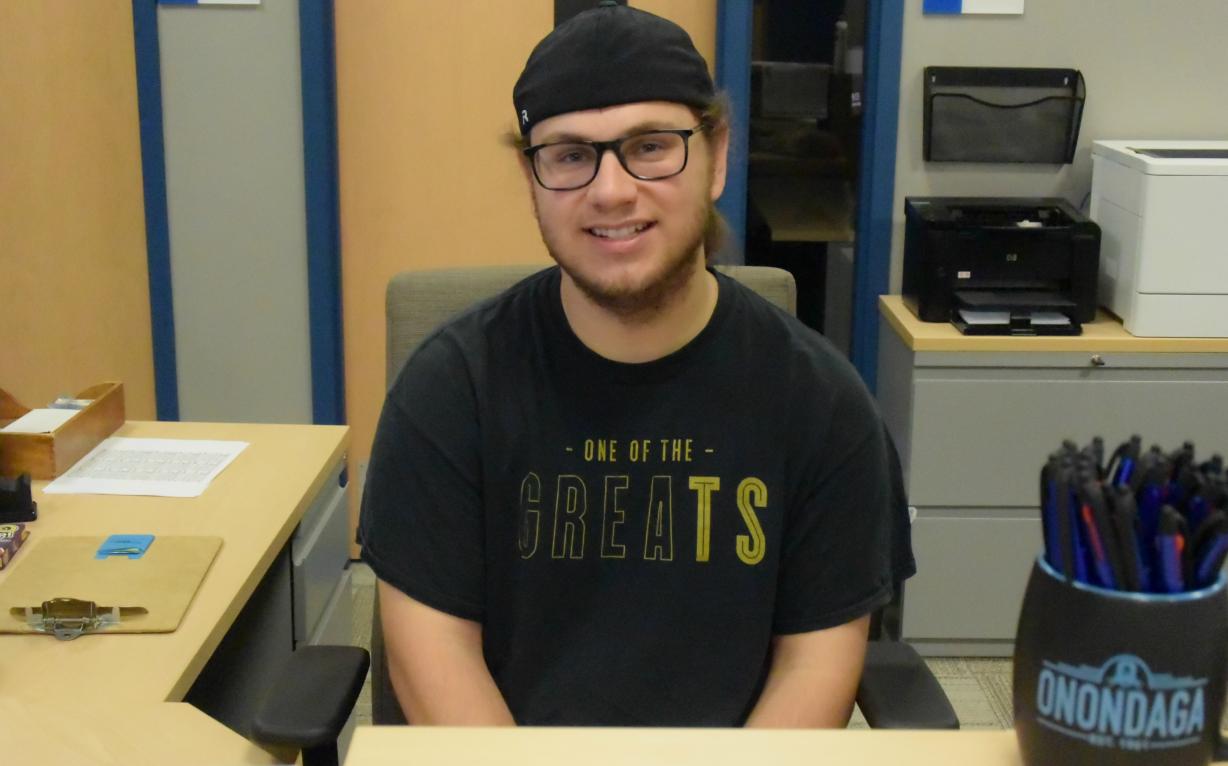 Major: Humanities
High School: Glenholme School in Connecticut, class of 2017
Mark Santariello is in a good place now. The struggles he experienced earlier in life are inspiring him as he considers his career path. "I want to help people and work on mental health. I like making people's lives easier."
Santariello was diagnosed at an early age with Tourette Syndrome, a disorder that involves repetitive movements or unwanted sounds that can't be easily controlled. During his junior year of high school he stopped going to class. "I didn't like school. I didn't see the worth in it. I was working and had a vision for myself."
His parents had a different vision and sent him to the Glenholme School in Connecticut. Santariello would complete his last two years of high school there and graduate in 2017. "I realized the vision I had for myself was fine but I couldn't act upon it without an education. You have a better chance of being impactful with a college degree."
During his time at Glenholme, Santariello was student government president and developed a passion for helping others. "We did so many really cool things. We planted trees and built a barn for the school's equestrian program. I loved knowing what I was doing would impact so many kids lives who came to the school after me." 
As he was becoming a better person Santariello was also developing into an excellent student. He was accepted into several colleges and universities but chose OCC because of its tremendous value. "It came down to money. I don't know why everyone doesn't start at community colleges. I'm saving tens of thousands of dollars by beginning here."
Today Santariello is 21 years old and a student officer here at OCC where he serves as vice president of clubs and organizations. "This office is a great connection. I've made so many friends and extended friends here. I enjoy sitting at the desk here, feeling like I'm 35 years old with a job and helping people." He is also a member of the Whole Earth Club, Spanish Club, and Business Club.
Santariello is also working to assist others impacted by Tourette Syndrome. He's an ambassador for the Tourette Syndrome Association of Greater New York State. Each summer he takes part in the Tim Howard Leadership Academy in New Jersey, working as a coach to help empower kids with Tourettes. "If I could help people every day of my life, life would be pretty cool."