on
News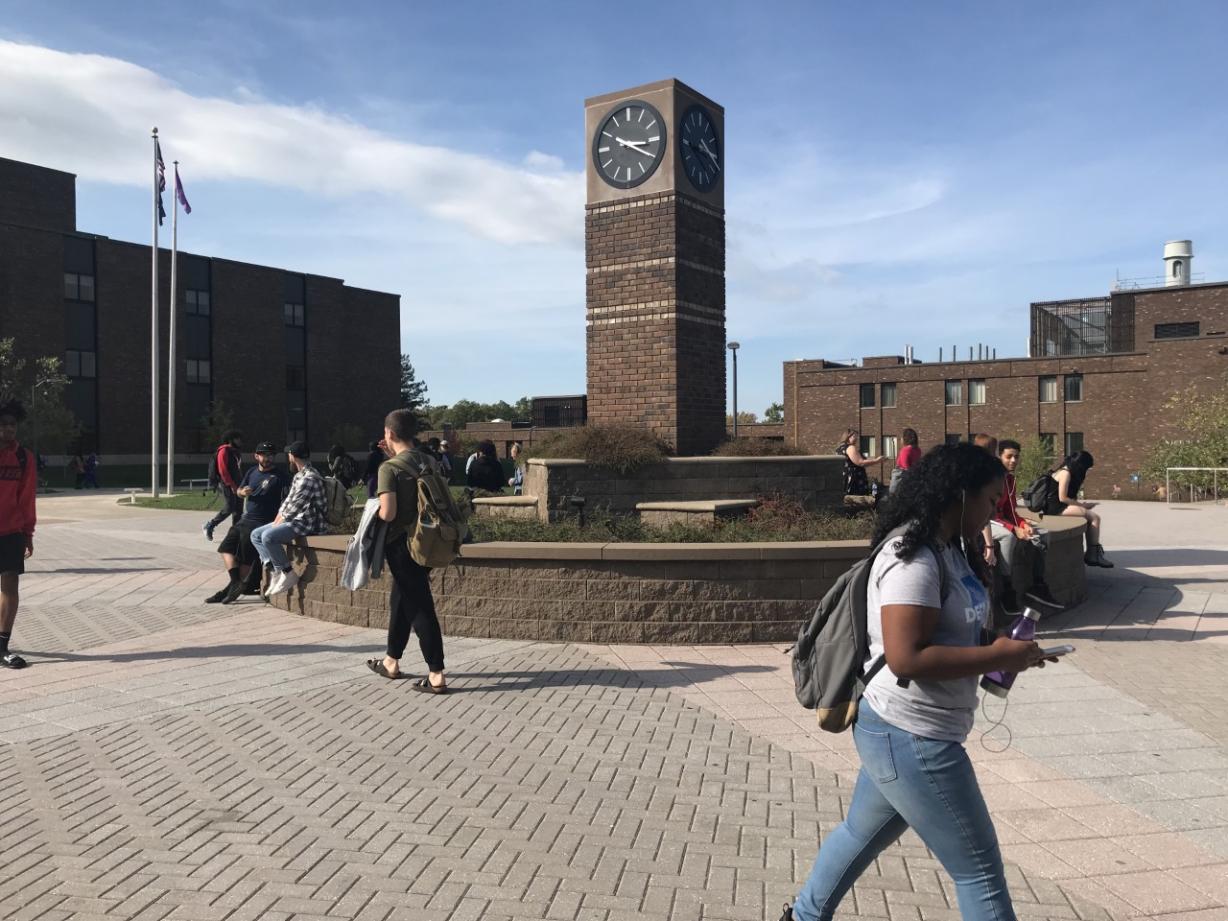 Hi everyone, I'm back with everything you need to know about Week 6 here at OCC! Are you looking to fulfill a service - learning class requirement? Or maybe you're a part of a club that is looking for volunteer opportunities. Look no further! the Onondaga Day of Service will be held on Friday October 4th at the SRC Arena and various locations in the community. 
Monday, September 30th, 2019
Latinx Veterans Panel 
11:15 AM - 12:15 PM Mawhinney 245 
"The US military as a trans-formative vehicle for Latinx students." 
Wednesday, October 2, 2019 
Computer Studies Major Info Session
11:15 AM - 12:15 PM, Mawhinney 245
Learn from experts in this profession what you can do as a computer studies major! 
Women's Soccer Game
4:00 PM, SRC Arena
Women's Soccer vs Cayuga Community College 
Men's Soccer Game
6:30 PM, SRC Arena
Men's Soccer vs Cayuga Community College 
Thursday, October 3rd, 2019
Rise Office Hours 
10:00 AM - 1:30 AM, Community care Hub Gordon 134
Rise provides a myriad of services for immigrants to become productive members of society, while still being able to maintain their own cultural identity. They provide services such as case management, interpretation and translation, assistance with job placement, and ESL classes. 
Friday, October 4th, 2019 
Onondaga Day of Service 
11 AM - 3:30 PM, SRC Arena 
Make a difference in your community! Register for Onondaga Day of Service
Free Music Concert
11:15 AM, Academic 2 Recital Hall
Come enjoy and support performer Paul O'dette and the OCC music program during college hour! 
General Assembly 
11:15 AM - 12:30 PM
Stop into bi-weekly general assembly meeting run by the student government association to learn how to get involved with clubs, and about current events happening at OCC. 
ACR Health Office Hours 
1:00 PM - 4:00 PM, Community Care Hub Gordon 134
ACR Health offers support to those with chronic illnesses, and serious mental illnesses. 
Saturday, October 5th, 2019
Women's Soccer Game
1:00 PM, SRC Arena
Women's Soccer vs North Country Community College
Men's Soccer Game
3:30 PM, SRC Arena
Men's Soccer vs North Country Community College