Going to college can be intimidating and you have concerns.
We're here to take the mystery out of the process and guide you no matter what step you're on. 
 
We've got our fall plans, how about you?
Get in the classroom or take to the field, we're expanding the in-person experience so that you can get the college experience you want and deserve. For a more in-depth breakdown, check out our new article.
Big value, not big debt
One year of college at a private will cost you on average $37,650 and $10,560 at a public school. One year at OCC? $5,754. Still not convinced? An OCC grad makes a whopping 26% more than a high school grad with the potential for more. 
We even have a way to make your textbooks cheaper. The average cost is $620, but with Box of Books at OCC, it's $307.50. Our program goes by your credits, not by subject matter which puts more money back in your pocket. 
Getting you into a career
We're big on ROI (return on investment). Our innovative, hands-on programs are developed with the needs of employers in mind. Whether your goal is to jump straight into the workforce or to get a four-year degree, we've got options that fit you. 
Curious about salary and what you can do with a degree? We've got it listed out right on the program page so you don't have to guess. We've also launched 8 new degree programs leading to in-demand career fields:  
Helping you pay for college
OCC awards millions of dollars every year in financial aid including scholarships, grants, and loans to make sure you can pursue your dreams. 
We know the process can be intimidating, that's why we've created videos and articles to help you out. Our financial aid pros are a great resource to work with, just reach out!
"We've shown we know how to handle significant changes and have no fears about launching into fall with primarily face-to-face instruction. We're ready to give college students the experience they deserve."- Pres. Casey Crabill
Support in & out of the classroom
Everybody should get the chance to graduate, and we'll help get you there. We have completely free tutoring services, professional advisors and success coaches built right into your school, and extra programs that can provide individualized services.
We understand there's more to your success than just tutoring; that's why we provide counseling services and the Community Care Hub which can address food and transportation needs and so much more.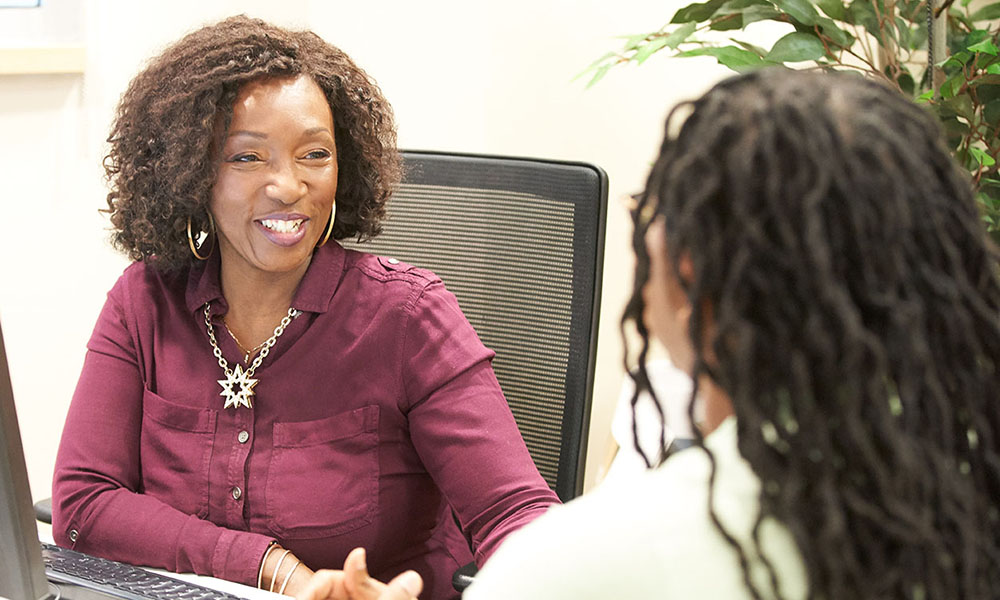 Keeping COVID in check
Your safety is our priority. All people on campus will be required to wear masks until October 1st. After that we will assess the conditions of the county and take guidelines from health authorities. Students living on campus and participating in athletics will be required to have their vaccination. For complete information including SUNY guidelines, please visit our COVID hub.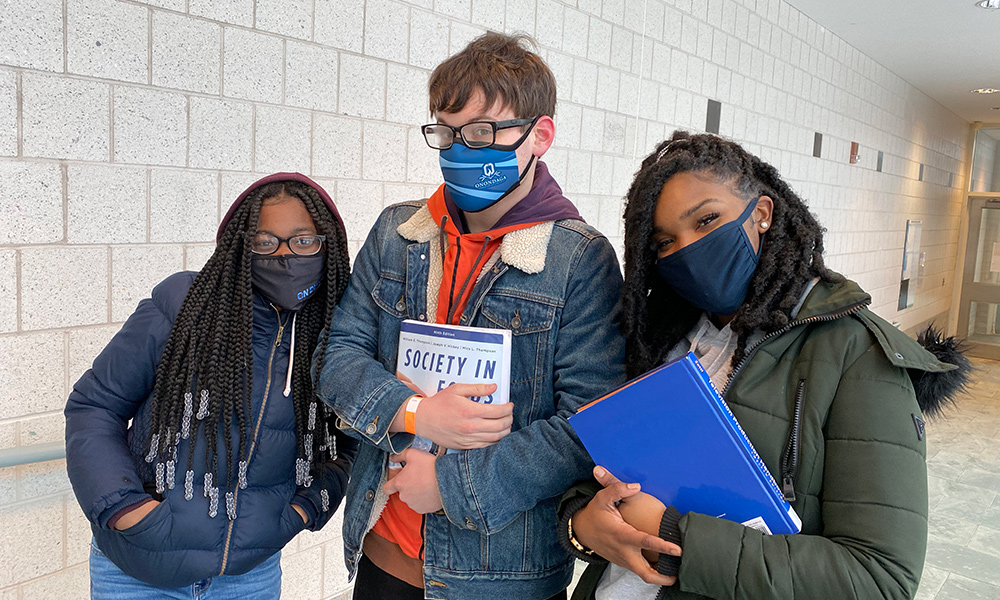 The full college experience
The college experience you want is right here. With 17 intercollegiate sports teams, intramurals, and plenty of student organizations to pick from, you can be as involved on campus as you like. Offices like SOLE focus on providing you fun weekly experiences to relax and make new connections. 
We even have spaces like the Lazer Lounge that are full of games, TVs, and more to give you a break between classes.
Living on Campus
Residence halls might be the perfect fit for you. Whether you want to make new friends or avoid a commute, you'll be living in a diverse, inclusive community. We have a full staff prepared to help you with your transition to college life. 
We offer singles, doubles, and triples plus suite-style living. Apply for a room now!
We'll help you the whole way
Whether you are looking to fill out our free, 5-minute, no essay required application or need help with any of the steps that come after that, we've got you. You'll get a personalized onboarding contact that you can text who will help guide you through everything you need to do before classes start. 
We've got real people assisting you, not robots. 
What's next? Just text our recruitment specialists!