on
News Briefs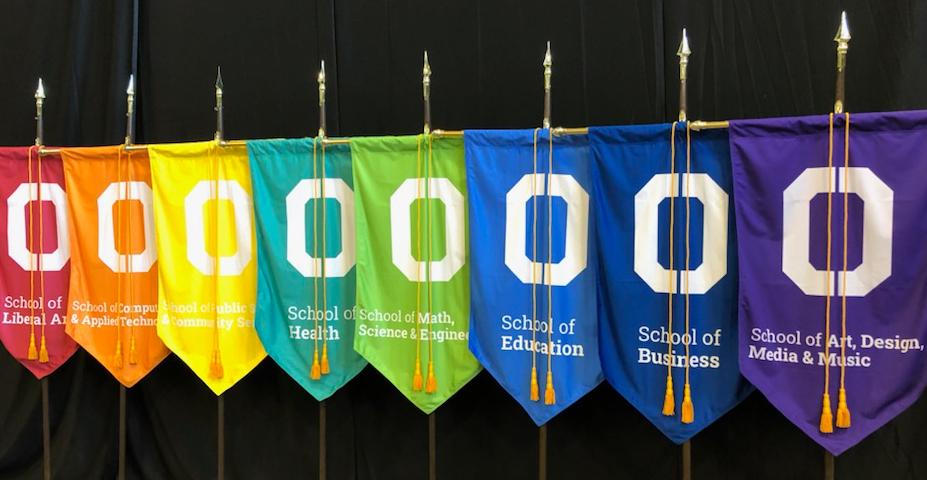 Onondaga Community College named the top student in each of its degree programs during the Curriculum Honors ceremony April 22 in the SRC Arena. Throughout this week we are continuing to highlight the honorees on our website and social media. Today we recognize the Curriculum Honorees in our School of Computing & Applied Technologies, and the School of Education.
Electrical Technology - Nico Rey
Nico went from a very shy and timid student to the "go to person" for help both in the lab and with homework. "Let's ask Nico" became a phase frequently heard in the halls of Whitney.
Fire Protection Technology - Ariana Redden
Araina was a frequent contributor to class discussions in addition to being one of the top students. She excelled with her school work while serving as a volunteer firefighter with the Ringgold Fire Department.
Mechanical Technology - Sophia Widdekind
Sophia's outstanding work ethic was evident throughout her time here. Her professors always received high quality work which was completed on time.
Nuclear Technology - Benjamin Baker
Ben was the unofficial leader of his cohort. He always knew the status of all of his fellow students and constantly encouraged them. Throughout the pandemic he maintained a positive attitude and remained engaged with coursework and classmates.
Early Child Care Certificate - Kathryn Conner
Katie maintained an "A" average while taking her classes online so she could be home with her children. Katie finished the Early Child Care certificate and will complete her Earl Childhood degree in August.
Early Childhood - Lily Simmons
Lily maintained a 4.0 grade point average during her two years at OCC. She will transfer to SUNY Cortland and double major, then pursue a master's degree in Early Childhood Education.
Adolescence Education - Nathan Drake
Nathan completed work toward his degree in December and now attends SUNY Oswego. His goal is to become an Earth Science teacher.  
Childhood Education - Kristina Valentino
Kristina regularly did more work than was required and supported her classmates' learning. She's transferring to SUNY Geneseo where she will study Music Performance with a minor in Music Education.
Physical Science & Exercise Science Studies - Christian Rossi
Christian earned a 3.8 grade point average while playing for the Men's Basketball team. He was a team player in class as well, constantly working with fellow students. He is transferring to SUNY Cortland.