on
OCC-101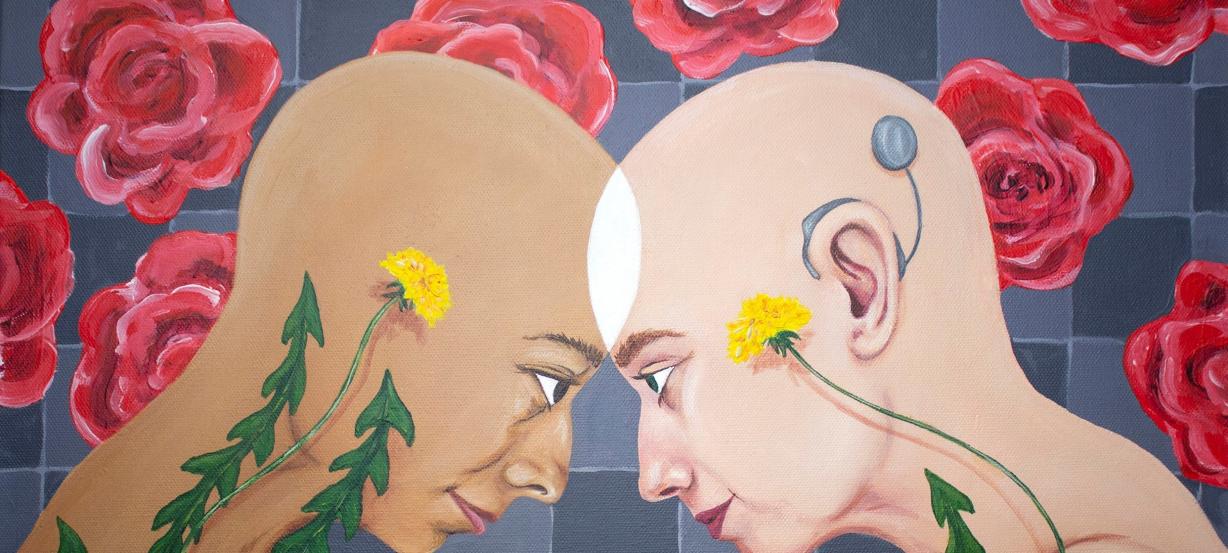 OCC is excited to celebrate ASL & Deaf History Month from March 13 - April 15. Read on to see all the ways we are celebrating throughout the month! 
March 13-April 15
Deaf Professionals
Learn about the contributions of Deaf professionals to various academic disciplines and careers
Wednesday, March 17
What do we really do
12:15-1:15pm
Zoom and M345
A discussion about pre, during, and post preparation for professional ASL-English interpreters and the people (both Deaf and non-deaf) that use their services.
https://us02web.zoom.us/j/88688270148?pwd=WUM2emxvL0tnc3d3ZERLU3hib291Zz09
Meeting ID: 886 8827 0148
Passcode: 174969
Thursday, March 25
Deaf History Trivia
12:45-1:15pm
Zoom and @onondagacc on Instagram 
Test your knowledge of Deaf History with the ASL Club! 
https://us02web.zoom.us/j/85042716057?pwd=emNBU2hueW9rRnAwQ2dXNG1Pc1IyUT09
Meeting ID: 850 4271 6057
Passcode: 622934
Monday, March 29
The Legitimacy of Disability Selective Abortions: The Impact of the UN Convention on the Rights of Persons with Disabilities
12:15-1:15pm
Microsoft Teams
Dr. Smitha Nizar, Visiting Scholar at Syracuse University, examines the practice of disability selective abortions in light of international law and the need to uphold basic rights for people with disabilities
Monday, April 5
Meet the Deaf New Americans: The Overcomers
12:15-1:15pm
Zoom and M345
Deaf New Americans from around the world face many issues and difficulties adapting to new live here in the United States. The difficulties include learning new languages (ASL and English), new cultures, struggles with equal access to native sign language interpreters, domestic violence, and oppression from non-deaf individuals. Learn how they have learned to overcome them
https://us02web.zoom.us/j/88449102545?pwd=dTgvRSs5cjUycFowc3k3T3dBWkhUQT09
Meeting ID: 884 4910 2545
Passcode: 746825
Wednesday, April 21
Dismantling Audism and Ableism
12:15-1:15pm
Zoom and M345
Join Professor Dadey and panelists to discuss experiences with audism and ableism as a result of the dominant culture's view that they do not fit into the paradigm of "normal." What does authentic inclusion look like for Deaf people? Prior to the panel, participants are asked to participate in 30+ minutes of attempting to navigate and communicate on campus or in public without speaking.
https://us02web.zoom.us/j/88300683895?pwd=M3NkQjVLbm5STVJweHNDVlRCOVV6Zz09
Meeting ID: 883 0068 3895
Passcode: 638480
All events will have ASL-English interpretation provided. For additional disability accommodations, please contact OAR at 315-498-2245 seven days in advance.