on
News Briefs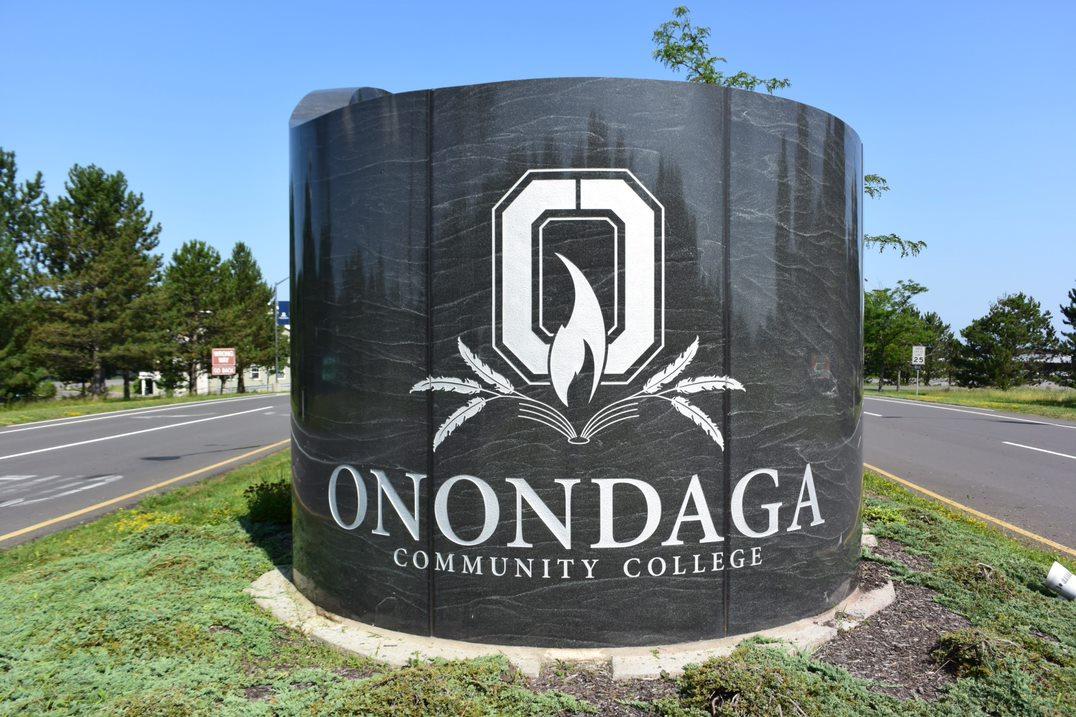 Onondaga Community College today announced its plans for the fall semester. It includes primarily face-to-face instruction, nine degree and certificate programs which are new since the start of the pandemic, the return of Lazers championship athletics teams, and purposely reduced capacity in residence halls. The fall semester begins August 30. A series of Open House events are scheduled for the week of March 29.
How Classes Will Be Taught
Nearly all classes will be in-person or face-to-face. Decisions on how to best teach students were made after holding several focus groups with local high school students, teachers, guidance counselors, and parents. "We heard loud and clear that everyone preferred face-to-face instruction. As a result, our faculty members designed our course schedule to be primarily face-to-face. They know what students want and they are extraordinary face-to-face instructors. We'll continue to offer some courses virtually as we always have to help students manage personal preferences and life circumstances. We're ready to give students the experience they deserve," said OCC President Dr. Casey Crabill.
Increased Opportunities For Students
During the pandemic we created new degree and certificate programs and transfer opportunities for students. These will all be available in the fall semester.

Paramedic A.A.S. degree program - sponsored jointly with SUNY Upstate Medical University. Students take general education courses at OCC to develop critical thinking and communication skills and complete core math, science, and social science courses. SUNY Upstate delivers emergency medical sciences education and clinical skill development.
Health Sciences A.S. degree program - created in collaboration with SUNY Upstate Medical University. Students will focus their learning in health sciences and general education and then transfer to SUNY Upstate to complete a bachelor's degree in the well-paying fields of Medical Imaging, Respiratory Therapy, or Radiation Therapy.
Health Studies Certificate - students learn how to track the latest trends in the healthcare industry, develop medical vocabulary for documentation, and learn the necessary computer skills needed for medical work. After completing the one-year program students may either begin their career as a health unit coordinator, medical receptionist, or a medical scribe, or continue pursuing a two-year degree in another health-related field.
Electromechanical: Drone Technology A.A.S. - Students will develop skills in the mechanical and electrical systems involved in drone operation and maintenance. They'll learn about circuits, structures, and software used in drones and build up the technological skills needed for a career in this exciting STEM field. Successful students can enter the workforce as an electromechanical technician with a specialization in drone repair or apply their fundamental math and science credits toward a four-year degree.
Geospatial Science & Technology A.A.S. - Think of this as "G.I.S.," or Geographic Information System Mapping. Students will learn how to operate drones with mapping technology and analyze data collected in the field. Students can go directly into a job as a G.I.S. Technician or Drone Pilot or work in an array of fields that require GIS skills.
Sound Recording A.S. - Students can transform their love of music into a music production career. They'll learn how to record, mix, and master music using industry standard equipment and software. Seamless transfer opportunities aree available with SUNY Oswego and SUNY Fredonia.
Creative Writing A.A. - This degree program was created to support the development of creative and entrepreneurial writing. Successful students will be able to transfer seamlessly into four-year programs at SUNY Oswego, SUNY Potsdam, and Le Moyne College.
New Seamless Pathway With SUNY Polytechnic Institute - Students who earn their associate degree in one of 20 OCC programs will be able to bring all of their credits with them when they enroll in one of 12 affiliated programs at SUNY Polytechnic Institute.    
Sports Returns!
OCC's Lazers Athletics teams will resume regular competition in the fall. "We're so excited to see our student-athletes competing again. They've done a remarkable job remaining engaged and staying ready for this opportunity," said OCC Director of Athletics Mike Borsz. OCC has a total of 15 Men's and Women's teams which have won 16 national championships.
Residence Halls
In an effort to keep our campus community as safe as possible we are intentionally reducing density in our residence halls by eliminating all "triples," or three students in a room. All rooms will be either singles or doubles.
The Virus
At this time we do not know for certain if masks or testing will be part of campus life. Throughout the academic year our screening and testing processes have been highly successful. During the month of February, we conducted more than 10,000 COVID-19 tests and had only 13 positives for an infection rate of 0.12%. "We've shown we know how to handle significant changes and have no fears about launching into fall with primarily face-to-face instruction," said Dr. Crabill.
Campus Tours for Prospective Students and Families
In-person campus tours for small groups have resumed! You can schedule a campus tour by contacting our Office of Student Recruitment at [email protected] or 315-498-2221.