on
OCC-101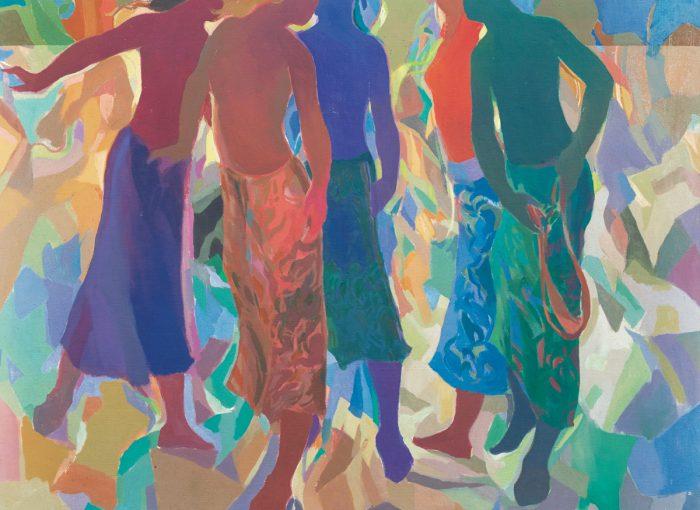 OCC is proud to celebrate Asian Pacific American Heritage Month! Check out all the events happening over the course of the next month! 
Monday, March 29
Webinar: "The Legitimacy of Disability Selective Abortions: The Impact of the UN Convention on the Rights of Persons with Disabilities"
Dr. Smitha Nizar, Visiting Scholar at Syracuse University, examines the practice of disability selective abortions in light of international law and the need to uphold basic rights for people with disabilities.
12:15PM-1:15PM via Teams
April 1 - April 30
Display: "Asian Pacific American Cultural Heroes and Icons: An Asian Pacific American Heritage Month."
Mawhinney 350 Hallway, near the World Languages Department, and Mawhinney display cases on the 1st floor as well as display cases in Gordon (by "Student Central").
Asian Related Book Display
Coulter Library
Wednesday, April 7
Holi Celebrations at OCC
Celebrate festival of color and spring with OCC South Asia Club. Students can pick up color from Dr. Saxena's office between April 1st-April 6th. Celebrate festival with friends and family or your pod safely over Microsoft Teams.
12:15PM-1:15PM via Teams 
Monday, April 19
Prioritize Mental Health: Asian Pacific American Communities
Panel session with OCC's Psych Club & Dr. Jim Tran. Students will be encouraged to discuss mental health issues.
12:15PM – 1:15PM via Teams 
Wednesday, April 21
Indian Folk Artists and the Corona Virus
Artists from the Madhubani region of India used their art to reflect on the COVID 19 pandemic. Paintings from some 20 artists give us insight into how it impacted their communities, whether changed human nature relationships of 'heroes' who stepped in to fight it.
12:20PM – 1:00PM via Teams
Wednesday, April 28
Presentation & Discussion: "The Cultural Significance of the Los Angeles 'Cholo' in Thailand, Japan, Korea and India."
Dr. Gerardo T. Cummings (World Languages Dept.) and the Spanish Club will host a Q & A for an event in which clips of videos or documentaries relating to the way the "Cholo" culture has been embraced in certain Asian and South Asian countries. We will discuss terms such as "appropriation and homage" while attempting to understand the psychology behind such a phenomenon.
6PM-7PM. via Teams