on
OCC-101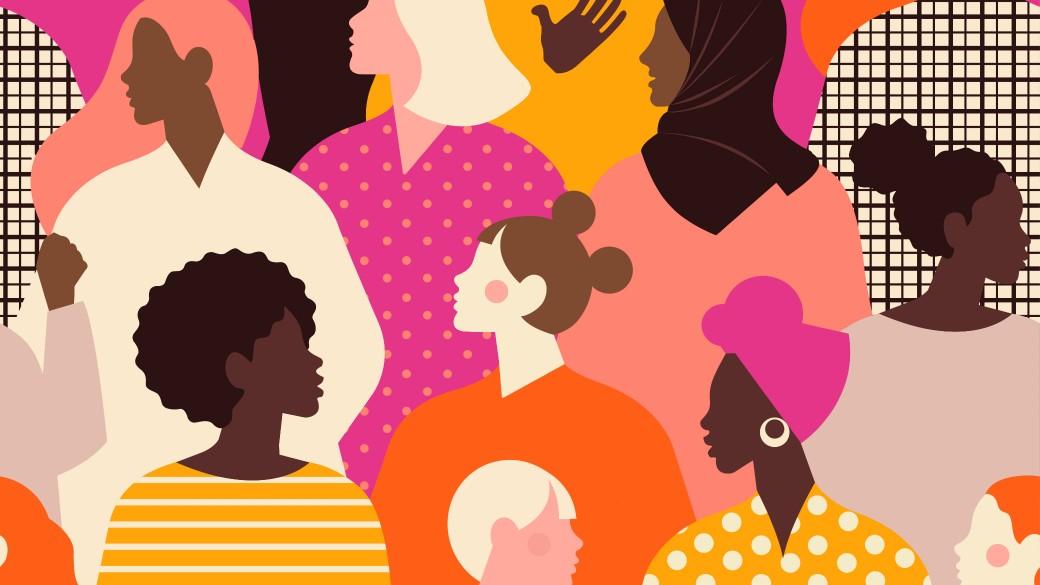 See how we're celebrating Women's history month virtually throughout the month of March! 
March 1- March 31
Display: Protofeminists, the Mexican Madonna, and Other Latinx Cultural Icons
Visit a display of cultural artifacts from Latin America, Spain and the Caribbean.
Mawhinney 350 Hallway
Displays: Feminist Icons, Super Heroines and Female Anti-Heroes
Take a look at display cases with cultural artifacts from the United States and the world.
Mawhinney Hall (1st floor) and Gordon Hallway
Friday, March 5
For the People: We the Immigrant Women
Given the historic election of Vice President Kamala Harris, OCC's South Asia Club invites students, faculty, and staff to share their experiences and stories of immigration.
12:15-1:15PM via Teams - https://bit.ly/3dFABcg
Friday, March 12
Presentation:  From Trauma to Triumph: A Survivor's Story
Nazeeg Haneshian, creator of @invisiblescar on Instagram, shares her journey to recovery as a concussion survivor and advocate. Haneshian's story will challenge your thoughts and motivate your personal and professional growth.
12:15-1:30PM via Teams - http://bit.ly/2OZy9mF
Monday, March 15
Black Girls Rock
A student-driven discussion on the history of African American women leading positive change. Join Professor Jerry Farnett for a virtual thought-provoking discussion on education through the Arts.
12:15-1:15PM via Teams - http://bit.ly/3qMH4Gn
Thursday, March 18
Capturing Your Uniqueness and Giving Back: A Panel of Women Advocates
A panel of local women discuss their work and experiences promoting equity and social justice in Syracuse and beyond. 
1:00-2:00PM via Teams - http://bit.ly/3upk1DE
Wednesday, March 24
OCC Gender and Sexuality Story Slam  
Open to all storytellers who want to share experiences of gender and sexuality – the struggles and joys of gender and sex, experiences of the closet and coming out, learning to embrace our identities, learning to define our identities. Storytellers will have ten minutes – just showing up to read is fine, but e-mail [email protected] to secure your time slot! 
12:00-1:30 PM via Zoom - https://us02web.zoom.us/j/86023594688 
Thursday, March 25
Film & Discussion: "Not Done: Women Remaking America"
Join us for a virtual screening and discussion of "Not Done," a documentary that chronicles women's organizing from the 2016 election through today and the intersectional fight for equality.
5:00-6:30PM via Zoom - https://us02web.zoom.us/j/81366022182
Monday, March 29
Webinar: "The Legitimacy of Disability Selective Abortions: The Impact of the UN Convention on the Rights of Persons with Disabilities"
Dr. Smitha Nizar, Visiting Scholar at Syracuse University, examines the practice of disability selective abortions in light of international law and the need to uphold basic rights for people with disabilities. 
12:15-1:15PM via Teams - https://tinyurl.com/lfwqc4dc
Wednesday, March 31
Discussion: Class and Gender Roles in the Mexican Film "Roma"
Join Dr. Gerardo T. Cummings and the Spanish Club for a Q & A and discussion of class and gender representations in the film "Roma." Check out the film via Netflix before joining the discussion.  
6:00-7:00PM via Teams - http://bit.ly/37I2mNF
To request disability-related accommodations at the above events, please call the Office of Accessibility Resources at 315-498-2245 seven days in advance.