on
Employee Updates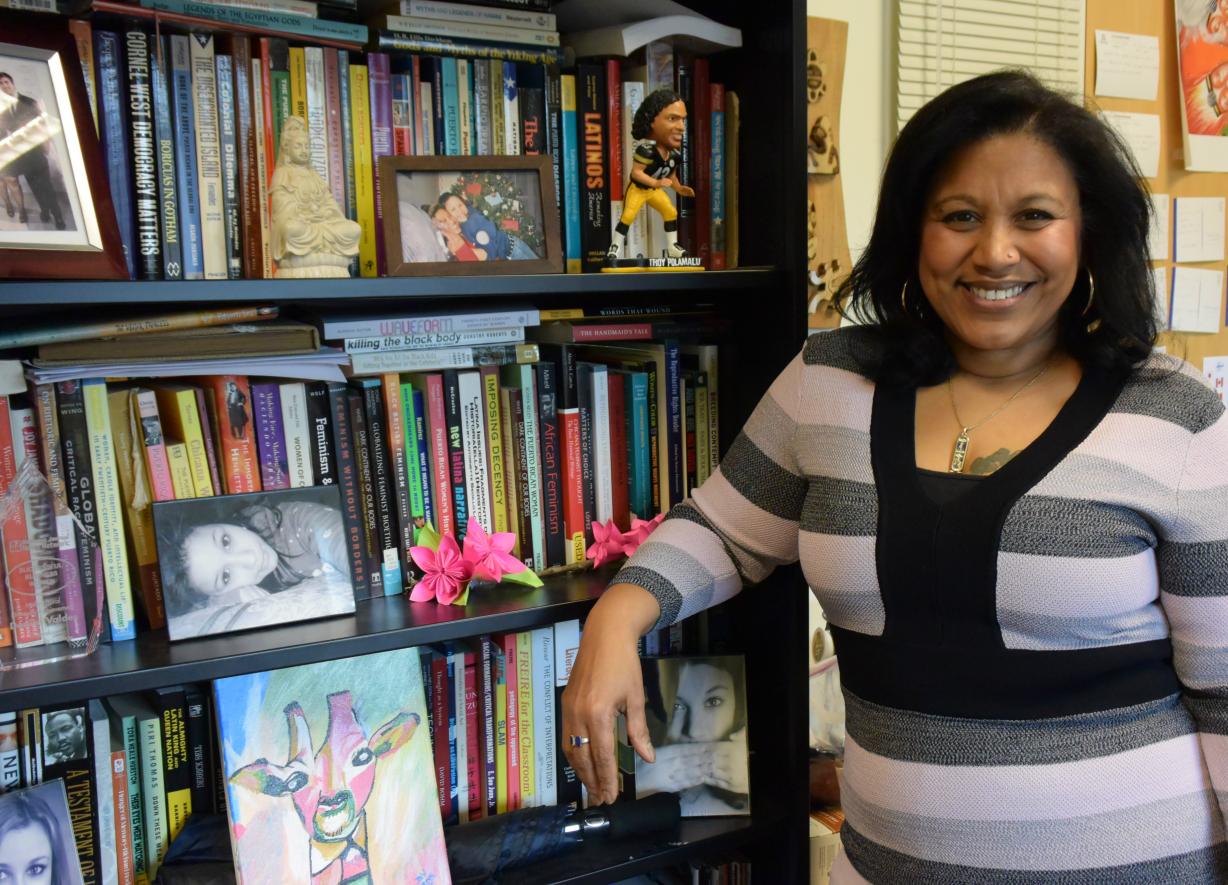 Onondaga Community College Professor Denise Valdes is a member of a very exclusive group. She is one of just 14 people statewide selected for SUNY's Hispanic Leadership Institute. The goal is to develop and support the next generation of Executive-level Hispanic/LatinX leaders across the SUNY system. "It's such an honor to be chosen. I think the work we are doing paves the way for progress," she said.
Valdes was nominated for the Hispanic Leadership Institute by OCC President Dr. Casey Crabill and Provost Dr. Daria Willis. The six-month program began in January with a retreat. Two more are scheduled for April and June. In between, Fellows communicate regularly through online meetings. Each Fellow is working on a project which he or she will present in June. Valdes' topic is "Latina Leadership in the SUNY System."
Valdes brings her bubbly personality and passion to work every day on the OCC campus. She teaches English, coordinates the English as Second Language (ESL) program, participates in Faculty Senate and is regularly selected to be on search committees. "I love OCC, I love working here, I love the students, I love my colleagues. This (English) is the best department ever!"
Her path to college professor started later in life. Valdes is a first generation college graduate who began working toward her first degree when she was 36 years old. She was raising her children, working full-time and taking classes full-time. "It was hard. I had a binder I kept with me with my kids pictures inside. Whenever I thought I wasn't going to make it I looked at their pictures and said 'I'm going to do it. I have to do it for them. I have to provide them with an example.'" Her self-motivation worked. Valdes earned a bachelor's degree from Utica College and a master's degree from Syracuse University. Her daughters learned from her example as well. All three of them went on to earn college degrees.
Valdes has a message for anyone who is in the situation she was once in. No matter your circumstances, you can do it. "I think it's important for women of color to understand you can go back to school. You don't have to be young. I went back to school at 36. All of my accomplishments happened after the age of 36. It was tough but it can be done. If you have a good support system of people who are willing to help you and professors who are willing to help you, you can do it."