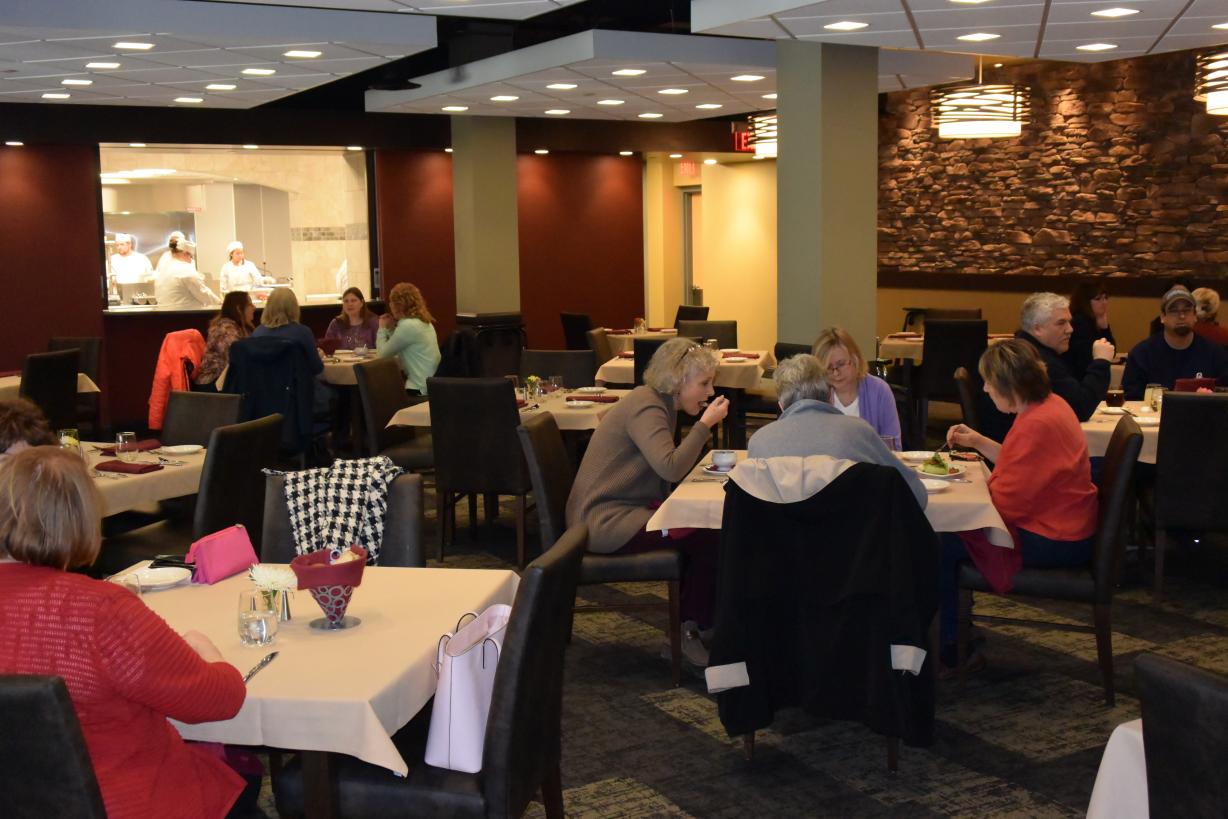 Students preparing for a career in Hospitality Management now have a learning facility which is second to none. "Our new teaching spaces are amazing," said Professor and Department Chair Jillan Neely. "Many of our soon to be graduates want to come back and take classes again so they can continue to work and learn here!"
The expanded facilities on the first floor of the Gordon Student Center are sparkling. At one end is a new student-run restaurant, "Stonewalls." The restaurant and its kitchen are located where the student lounge used to be. Its replacement, the new "Lazer Lounge" opened down the hall in time for the start of the academic year.
Directly across from Stonewalls is a new retail location, "Bechamel." Passers-by can enjoy a 25 cent treat such as a small cup of beef stew with a biscuit or navy bean soup with a dinner roll.
There is also a new bakery kitchen which is wired with smart screens. A chef can work at the front of the kitchen with a camera focused on what he or she is making. A monitor at each of the student's work stations shows the work in progress so students can work simultaneously with their instructor.
Other improvements to the Hospitality Management space include a demo kitchen, student study area, locker room updates and a new faculty office suite.
"The facilities here are incredible," said student Jill Wilson. This is so wonderful. The resources these kitchens provide are incredible and the chefs are very knowledgeable about everything."