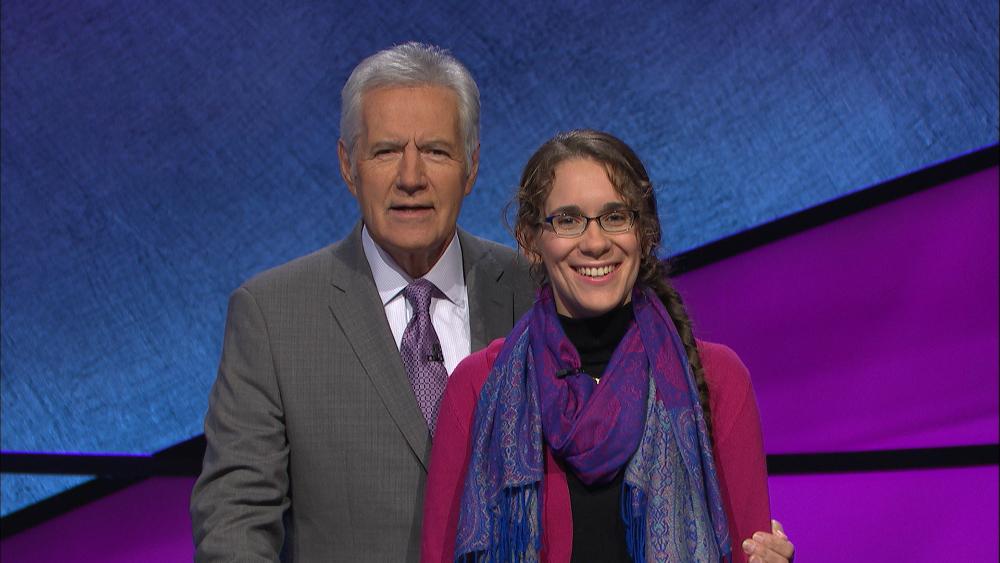 An Onondaga Community College alumna will be competing in tonight's episode of Jeopardy. Ashley O'Mara's appearance was recorded some time ago and she's sworn to secrecy. "I can say it was a great experience. The Jeopardy staff and crew made sure we all had fun throughout the entire audition and recording process."
O'Mara was a General Studies major at OCC. During her time on campus she tutored Spanish, Environmental Geology, Ancient Philosophy and Ethics, and History. She also worked nearly full-time in the Language Lab. She finished up in 2008 and transferred, along with all 60 of her credits, to Le Moyne College as an English major. She is currently an English Ph.D. candidate at Syracuse University and hopes to launch her career soon as a Public Scholar.
Winning on Jeopardy would make her a very public scholar. O'Mara has been trying for some time to get on the televised game show. "Whenever the contestant test would be offered I would take it. Even if you do well Jeopardy only selects a fraction of those participants to move into the audition process."
O'Mara performed well enough on the written test to be invited to New York City last summer to take another quiz and a screen test. "We practiced ringing in, answering questions, and talking about ourselves as if Alex Trebek (the host of Jeopardy) were interviewing us." Many of the other people auditioning had tried out multiple times, leading O'Mara to believe she wouldn't make the cut. In November she got an unexpected phone call. Jeopardy asked her to fly to Los Angeles and appear as a contestant. She did and tonight we will find out how well she did. Jeopardy airs locally on WSYT, the local FOX affiliate at 7:30 p.m.