on
News Briefs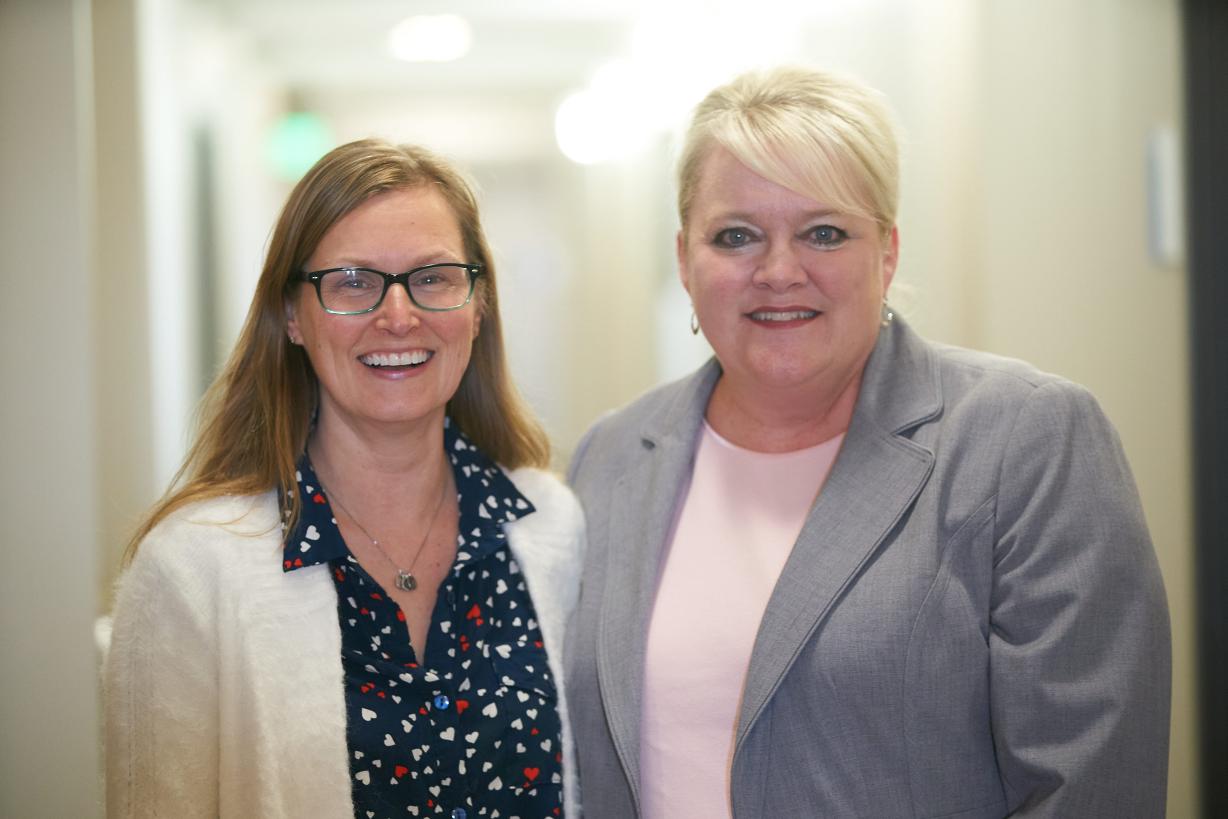 The OCC Foundation's new leadership team is focused on helping students realize their potential. Kathleen Stress is the new Executive Director. She's joined by Steffani Williams who is the new Director of Development and Annual Giving.
Stress comes to the OCC Foundation from the Food Bank of Central New York where she passionately worked to ensure no child went hungry and provided nutritious food to all in need. She served as Chief Operating Officer, then as Executive Director during which time she developed advocacy and legislative relationships while continuing to work alongside donors and funders. During her tenure with the Food Bank Stress was instrumental in the organization's transition to a new, larger food distribution center and renovations of the building using green initiatives. "I've spent my entire career in the not-for-profit field and have always been driven by the desire to help others. I'm excited to bring my skill set to the OCC Foundation and provide students the financial assistance they need to realize their dreams through higher education," said Stress.
Williams has spent 13 years at Onondaga Community College helping students succeed in a variety of capacities. She worked in Financial Aid, and Enrollment Development & Communications before joining the OCC Foundation as the Director of Development and Annual Giving. "My diverse experience across campus has provided me a high level of institutional knowledge which will be invaluable in helping our students succeed. Through the support of our generous donors the OCC Foundation will continue to make a difference in the lives of our students and their futures," said Williams.
The OCC Foundation is the primary fundraising arm of the College and is a not-for-profit charitable organization. Since it was founded in 1980 the Foundation has helped thousands of students realize their potential through higher education. The Foundation leadership team manages more than 150 funds. During the past academic year, it awarded more than $850,000 to students. In addition to the scholarship support, the Foundation raises funds for programs and projects that enrich the Onondaga experience and opens new opportunities for the entire campus community.
The OCC Foundation can be reached by email at [email protected] or by phone at (315) 498-6060.