on
Our Podcast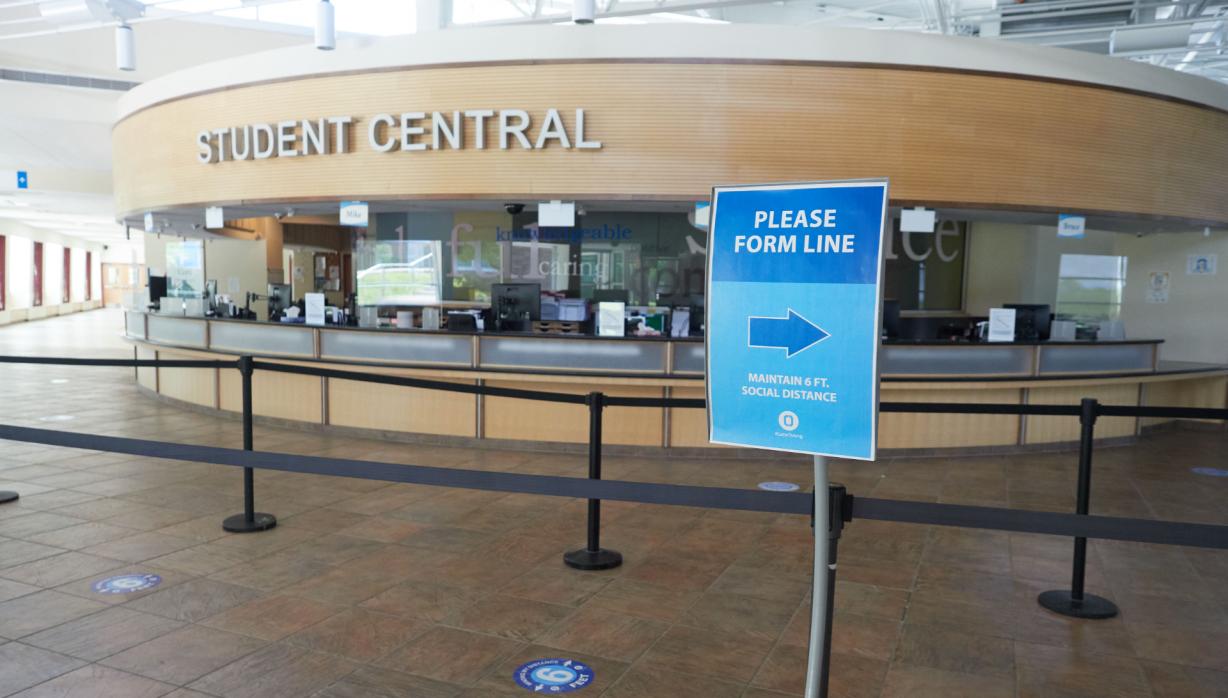 Onondaga Community College's campus has reopened to employees! Staff began returning to campus June 2 as part of Central New York entering phase two of the reopening process. Campus had closed to students, faculty, and staff on March 17 due to COVID-19, also known as Coronavirus.
Employees returning to campus are seeing many Coronavirus-related changes including:
Single-point of entry for anyone entering campus (Route 175 entrance) which includes temperatures checks and screening questions.
Single point of entry and exit for each building on campus.
Mandatory mask wearing on campus.
Enhanced cleaning protocols.
Plexiglass barriers in high-traffic areas.
OCC President Dr. Casey Crabill discussed welcoming back employees, our new Real-Time Remote format for some summer class, plans for the fall semester, and more in the latest edition of our podcast, Higher Ed News You Can Use From Onondaga Community College. You can listen to the podcast by clicking on this link.