on
On Campus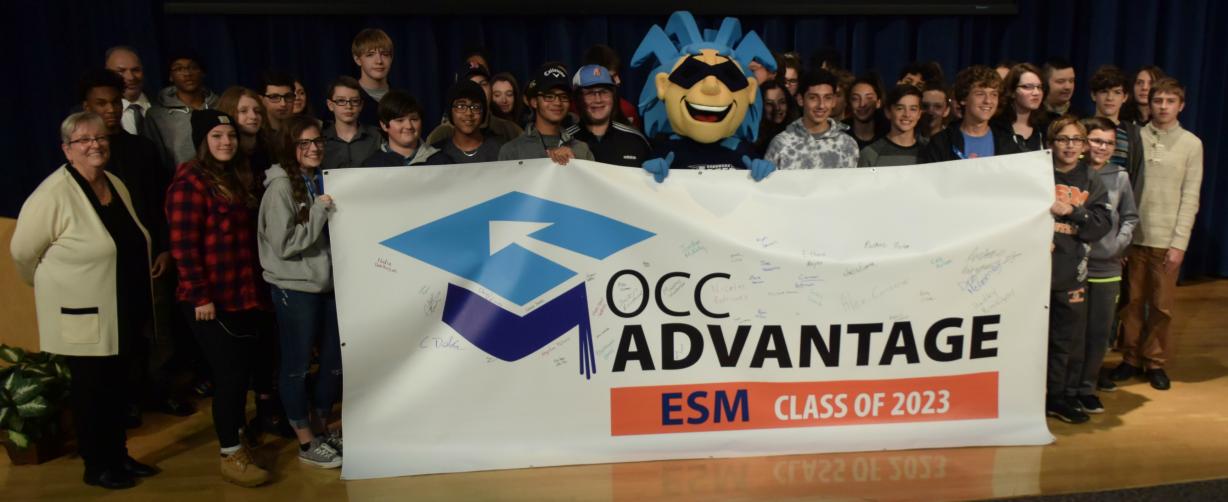 Freshmen from East Syracuse Minoa, LaFayette, Onondaga Central, and Solvay High Schools are now part of the OCC Advantage program. Members of the class of 2023 were welcomed during a signing ceremony in Storer Auditorium on the OCC campus.
OCC Advantage is a unique college-readiness and scholarship program. All students who meet attendance and grade point average (GPA) requirements, complete community service, and graduate will be able to attend OCC tuition-free. The GPA requirement is 2.0 which is the letter grade equivalent of a "C."
As members of the class of 2023 students will be college-ready and able to attend OCC tuition-free should they choose to do so. Once enrolled at OCC students will have two years to complete work toward an associate degree or certificate, preparing them for a career or transfer to a four-year institution. During their time on campus students must meet minimum grade point average requirements and perform community service.
Congratulations to our new OCC Advantage students!