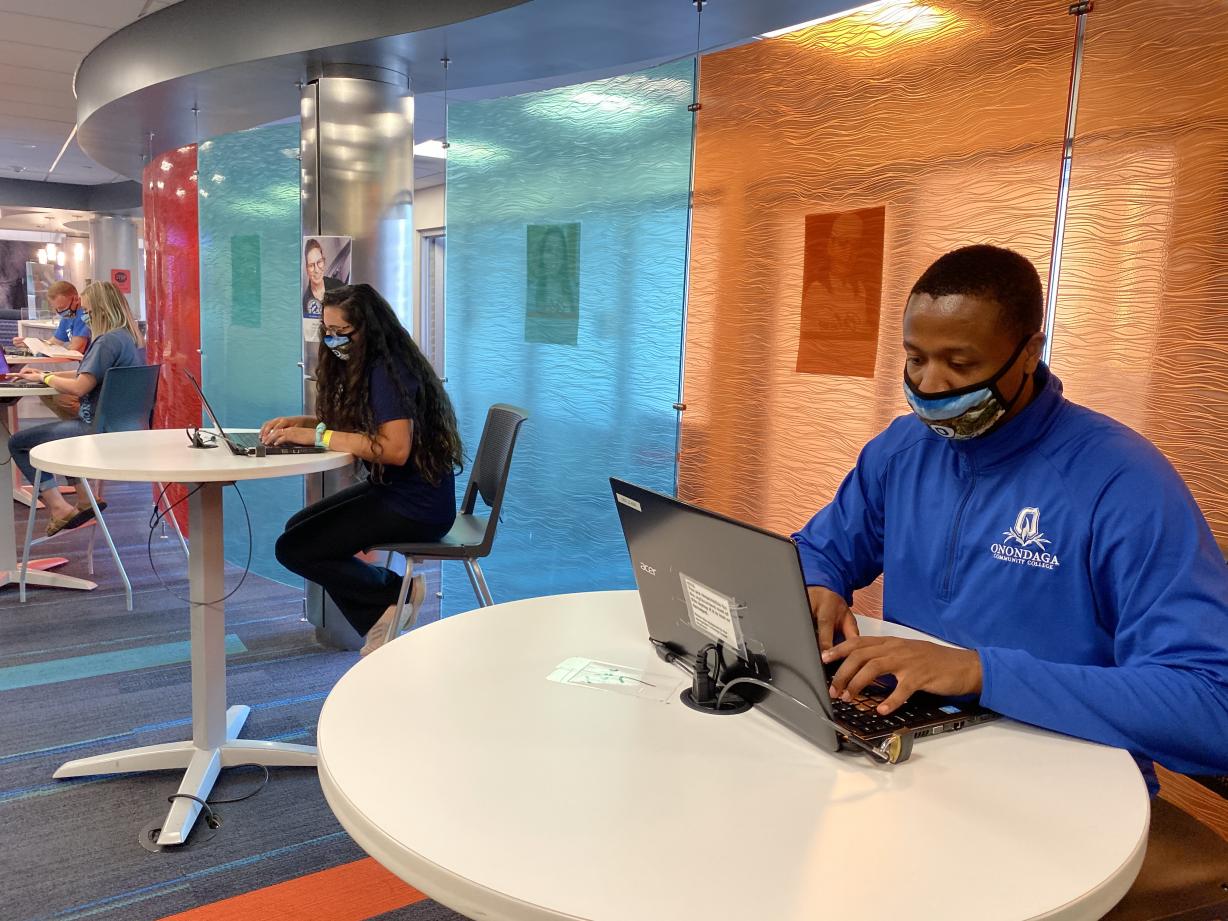 This year we'll be really more on technology than ever before. With many classes being conducted via real-time remote, traditional online, and Hyflex formats, it's important to understand technologies like Blackboard and Microsoft Teams. 
If you have any questions about technology or need tech support, call 315-498-2999 or email helpdesk@sunyocc.edu. 
Navigating Blackboard 
Blackboard is the hub for your online remote courses and for information attached to other remote or in-person classes. If you don't know what Blackboard is then it's definitely time you learned. Here's a brief video composed by OCC Faculty member David Furney explaining how to access Blackboard. 
Figuring Which Day to Attend for a Hyflex Course In-Person  
Another reason you'll want to login into Blackboard is to figure out which day you'll be attending your Hyflex course. If you haven't done that already, now is the time. Check out this step-by-step guide to finding the day to attend your Hyflex course in person. 
Logging into Microsoft Teams 
Many of your Hyflex and Real-time Remote classes will be conducted via Microsoft Teams. Never used that before? Not a problem! Here is a two part training guide on how to access Microsoft Teams.