Looking for a full, enriched, college experience?
Living in the residence halls is a great way to make new friends, join study groups, and enjoy your time at OCC in and out of the classroom.  OCC also has special interest housing available including communities for Social Justice, Health & Wellness, Music, and Gender-Neutral Housing.
Did you know that students who live in the residence halls: 
•    Have a higher retention rate
•    Have a higher rate of transfer and bachelor's degree completion.
•    Are more engaged in class
•    Are more involved with campus activities
•    Are more satisfied with their college experience
•    Experience greater personal growth and intellectual development.
Room Selection
Students also have the choice of living in a single room (by themselves,) or a double room (with a roommate). Room size impacts cost, with single rooms costing the most, and triple rooms costing the least.
Aside from living near students who share your hobbies or major, you're also welcome to request to be housed with a specific person, or people, on your housing application.  Residence Life cannot guarantee that they'll be able to honor your request, but they'll definitely try their best.
2021-2022 Room Rates
Single Room
$3,715/semester
 
$7,430/year
 
Double Room
$3,215/semester
$6,430/year
Triple Room
N/A
N/A
All room rates include a mandatory $80/semester ($160/year) Residence Hall Programming Fee
2021-2022 Resident Meal Plan Rates*
| | | |
| --- | --- | --- |
| 14 meals per week | $1,450/semester | $2,900/year |
| 16 meals per week | $1,560/semester  | $3,120/year  |
| 19 meals per week | $1,660/semester | $3,320/year |
*A resident meal plan selection is required for students living on campus
Be an RA
Think you have what it takes to be a leader in the Res Halls? Fill out an application to be an RA!
We have notified the Fall 2021 RAs via email. We will reach out to our waiting list if there are any changes. 
Got questions? Email [email protected]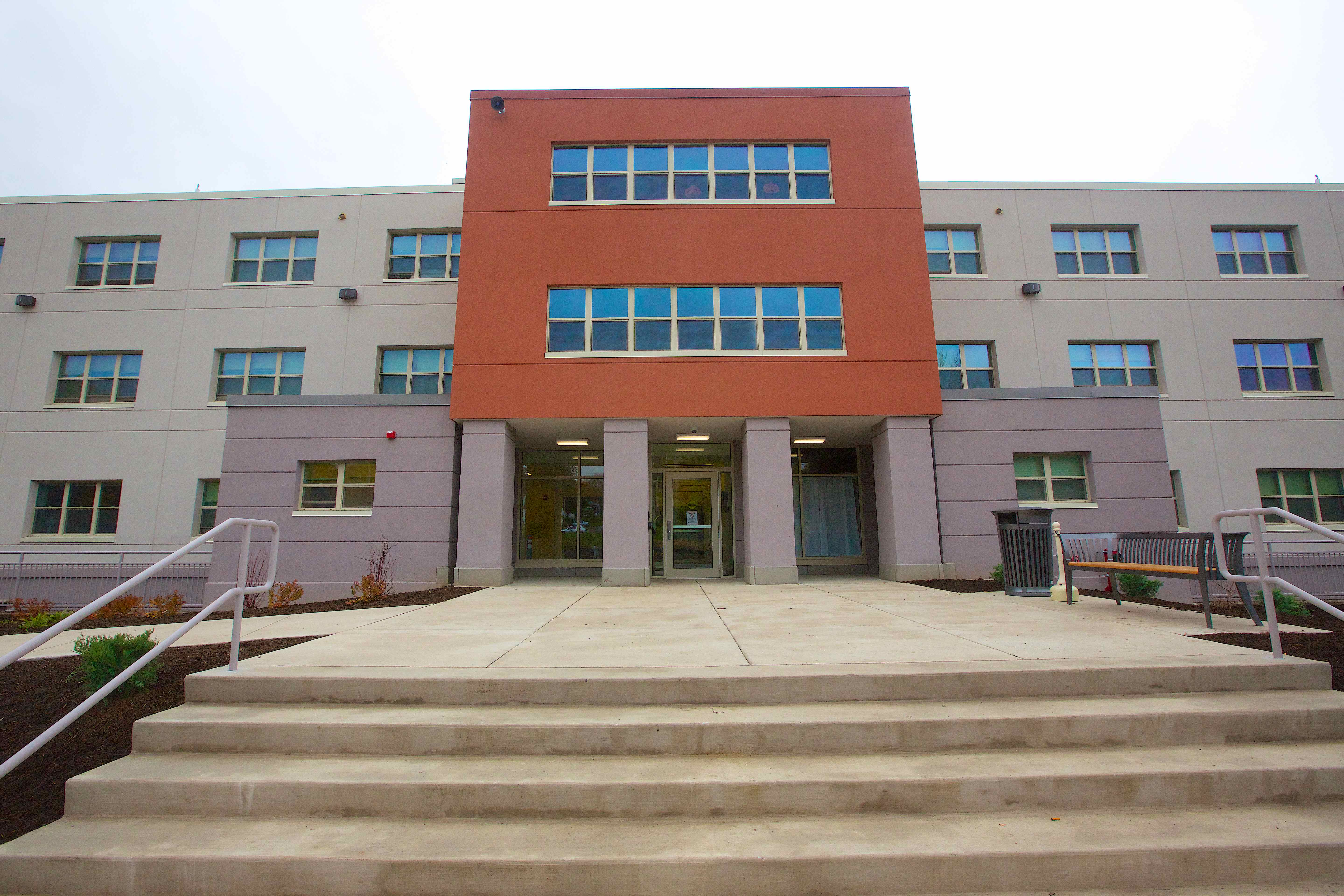 Shapero Hall​
Reserved for first-year students​

Single, double, and triple rooms​

Shared bathrooms and kitchenettes on each floor​

Furnished bedrooms with a bed, desk, open closet, and two stackable dressers for each student​

Fitness room​

Multiple lounges​

Laundry facilities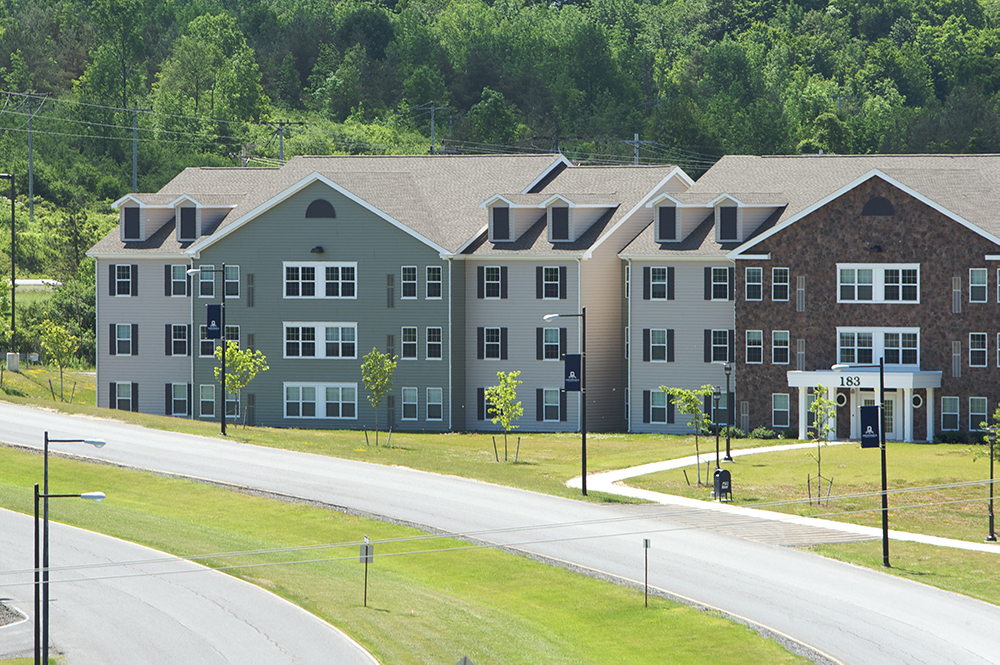 Buildings A and C​
A mix of first-year and second-year students​

Pod-style housing with 5-8 students, one study area, and 2 bathrooms per pod​

Single and double rooms​

Vending machines​

Laundry facilities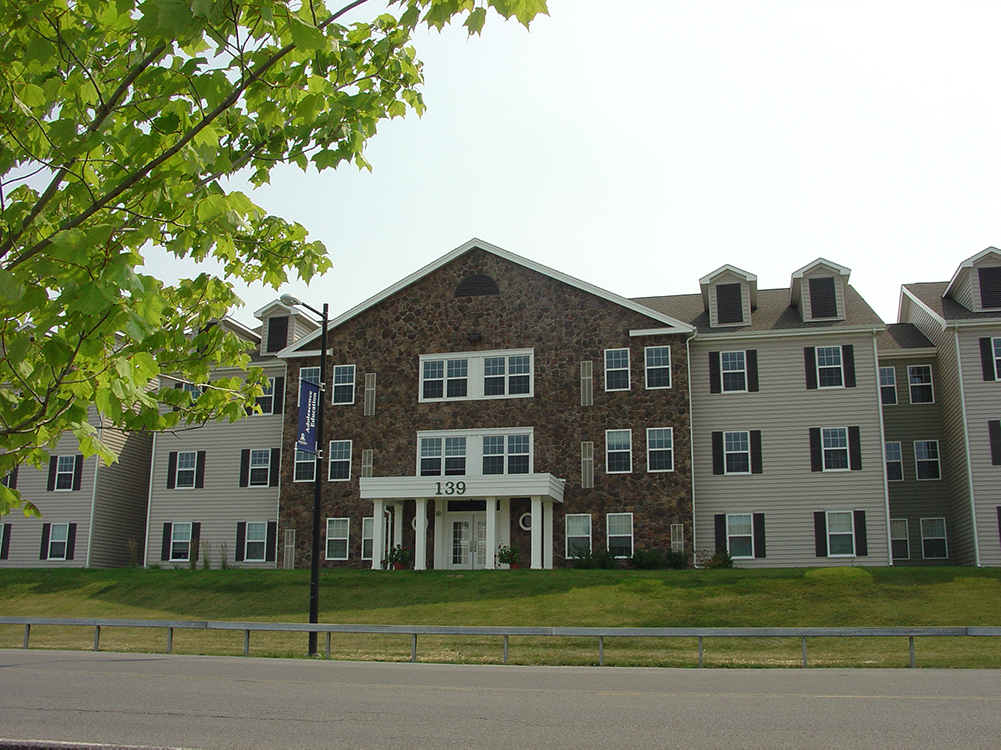 Building B​
Reserved for second- year students ​

Suite-style housing with one full kitchen, one living room, and two bathrooms per suite.​

Single and double rooms​

Furnished bedrooms with a bed, desk, and wardrobe closet for every student​

Laundry facilities