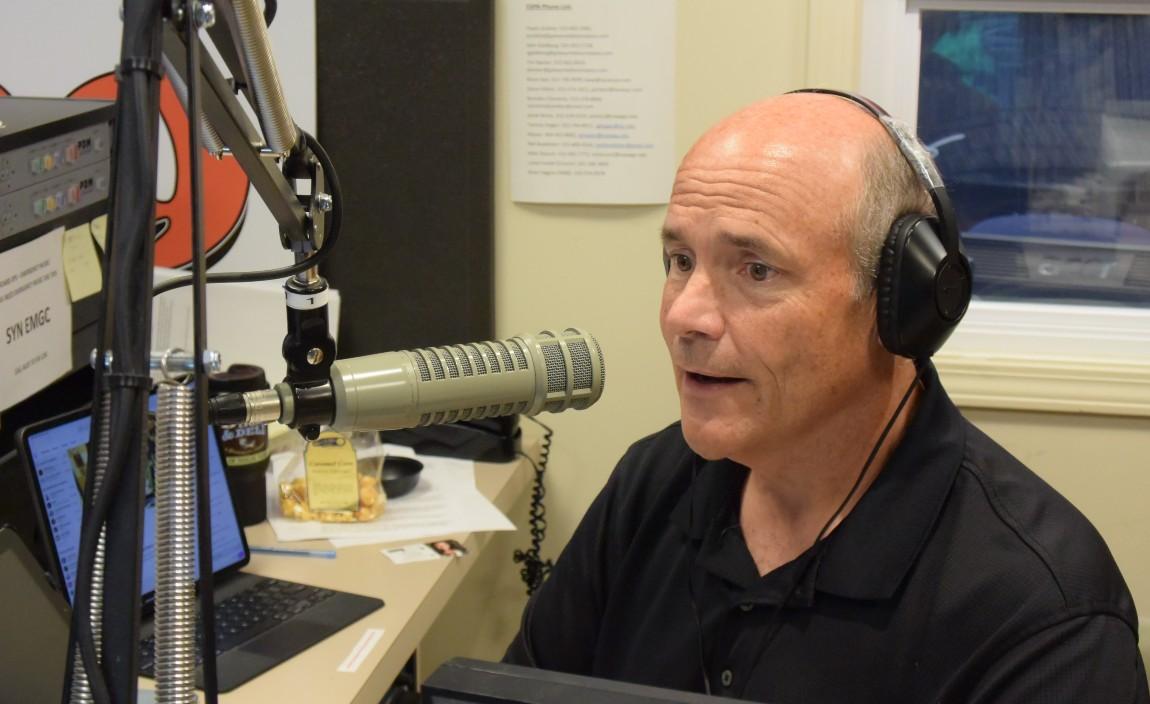 Each year Onondaga Community College recognizes distinguished graduates who have made a difference in their community and professional life, naming them "Alumni Faces" honorees. On the night of Wednesday, October 6 at 5:30 p.m. in the Frederick Marvin and Ernst Schuh Recital Hall, we will pay tribute to the Alumni Faces Class of 2021. In the weeks leading up to the event we are proudly profiling our honorees on our website and social media. Today we recognize Glenn LaPoint, '16.
Glenn LaPoint took a sign on the electronic message board at the entrance to the OCC campus encouraging students to sign up for the next semester, and a well-timed left turn arrow, as a sign he should make an unscheduled visit to the Gordon Student Center and begin the process of returning to school for his final semester. That's exactly what he did in the fall of 2015. And in May of the following year he walked across the stage inside the SRC Arena to receive the degree he had started working for decades earlier.
LaPoint graduated from Marcellus High School in 1978, tried a four-year school, then decided to attend OCC where he found a home in the Radio & TV degree program. With just one semester to go, he was offered and accepted a full-time job at a radio station in Herkimer. LaPoint eventually returned to Central New York and kept climbing the broadcasting ladder before settling in as the top talent and morning show host at radio station WTKW, TK-99 where listeners known him as "Gomez Adams."
Despite his professional success it was always in the back of his mind that one thing was unfinished. "Like anyone else who leaves college early I kept saying, 'I can go back and finish.' All of a sudden months turned into years and you know how that works. Next thing you know it's about 35 years later!"
In November 2015 LaPoint decided it was time to finish what he started. That's when he came to campus and began the process of returning to college. Eventually he learned he would only need three classes to earn his degree. In the spring of 2016 he became a student again, and that May he received his degree.
In the last five years he has strengthened his relationship with the College, serving as a member of the OCC Foundation Board of Directors where he gives his time freely to assist with committee work and events. In June he was presented the John H. Mulroy Founder's Award for his contributions and leadership which stand as an example of selfless dedication to the higher purpose and ideals of which the College aspires, serving as a model for others.
LaPoint is a guest on the latest edition of our podcast, "Chatting About College." You can listen to the podcast by clicking on this link. You can also find "Chatting About College" wherever you download fine podcasts from.
Adams and the entire Alumni Faces class of 2021 will be honored Wednesday, October 6 at 5:30pm. You can watch the ceremony live on OCC's YouTube channel and Facebook page.