Image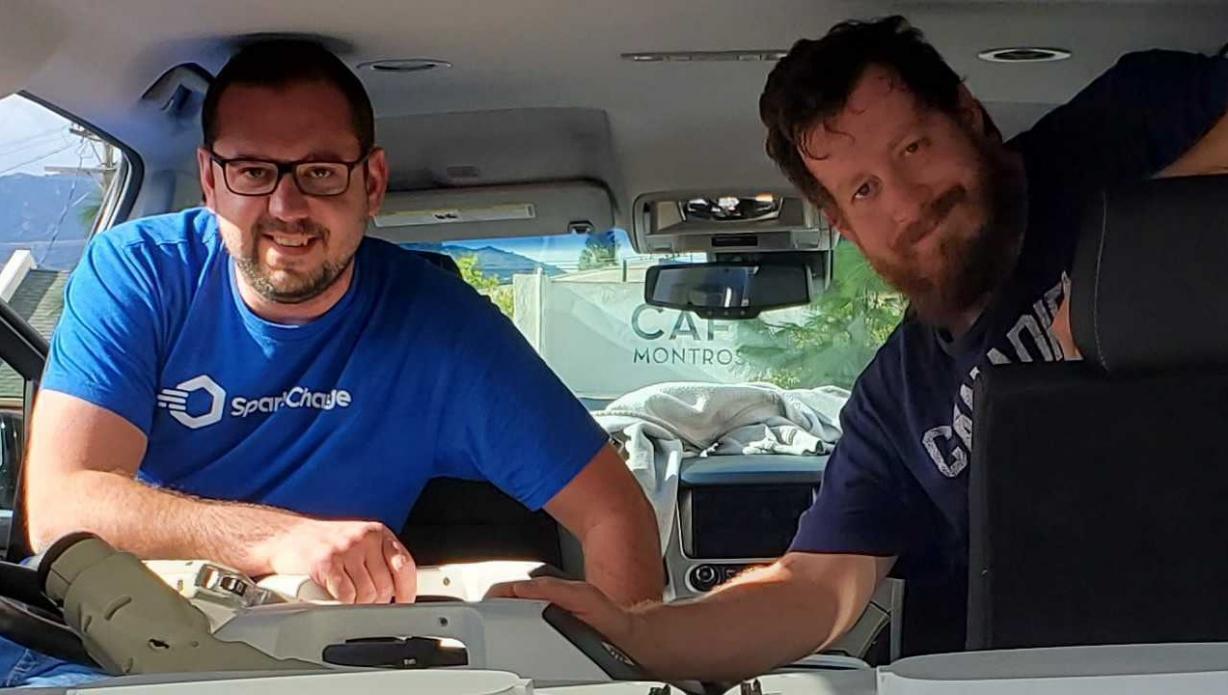 Christopher Ellis, '14 and Richard Whitney, '13 are days away from a potentially life-changing moment. They are among the leaders of SparkCharge which makes portable rapid electric charging units. A SparkCharge charging unit, when plugged into a car, can generate 15 miles of range in just 15 minutes, which is 8 times faster than standard wired charging stations. On the night of Friday, October 16 at 8 p.m. on ABC TV, Ellis, Whitney and SparkCharge will be showing off their invention when they compete in the season premiere of Shark Tank. The long-running show features entrepreneurs making business presentations to a panel of five investors or "sharks" who ultimately decide whether to invest in their company.
Ellis is a native of southern California who came to Central New York to meet gaming friends he had met online. He wound up staying here, attended Onondaga Community College, and pursued degrees in Electrical Engineering Technology (ELT) and Engineering Science. Ellis was an outstanding student and earned membership into the College's chapter of international honor society Phi Theta Kappa.
Whitney also earned a degree in Electrical Engineering Technology and graduated Magna Cum Laude. He was a member of Phi Theta Kappa and a Student Veteran. "OCC's Veterans Club was extremely well run. It played an integral role in helping myself and other Veterans succeed at OCC," said Whitney. He was named the top student in the ELT degree program in 2013, Ellis earned the same honor one year later.
Ellis and Whitney are co-founders of SparkCharge. They met in an ELT class and became roommates shortly after. Whitney would go on to the Rochester Institute of Technology, Ellis to the University of California at San Diego. After graduation they both moved back to Syracuse where they co-found SparkCharge along with Joshua Aviv, a Syracuse University alumnus. "While I was student at OCC I can't say I ever imagined working at a startup with any of my classmates, let alone co-founding the company with a fellow alumnus. There is no doubt OCC was the right choice for me. It allowed me to pinpoint what I liked to do for work, as opposed to what I liked to do in my spare time, so that was an important element in getting me to where I am today," said Ellis.
Good luck Christopher Ellis, '14, Richard Whitney, '13 and the SparkCharge team on SharkTank!