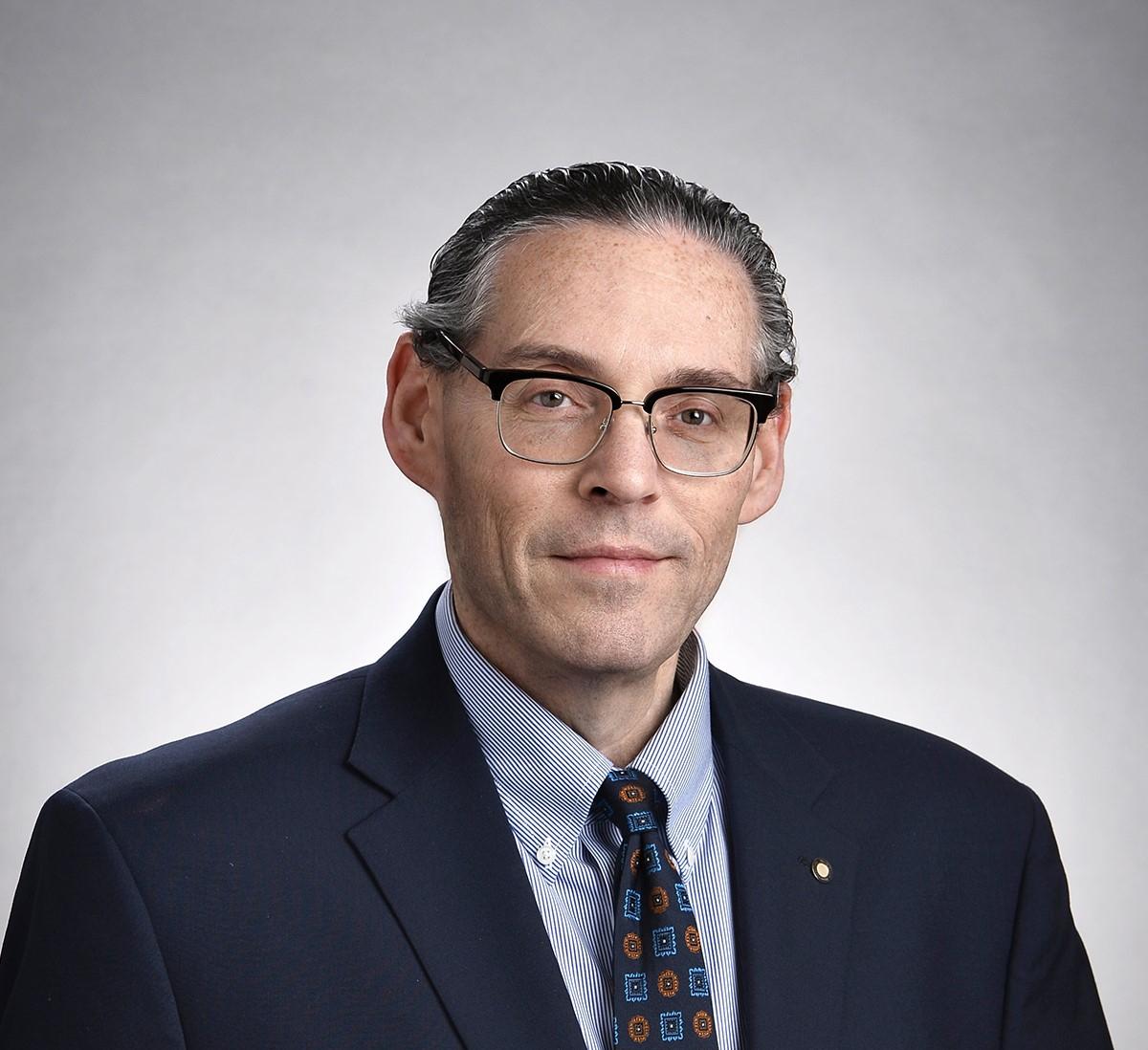 Rob Kent '82 has dedicated his professional life to working on one of our nation's biggest problems. As General Counsel at the White House Office of National Drug Control Policy, his primary focus is the United States' drug overdose epidemic. "In 2021 we had over 107,000 people die from drug overdose. For every fatal overdose, there were probably at least 10 non-fatal overdoses. We're trying to do everything we can from a policy perspective to make it easier for people to access treatment. We need to stop people from dying."
Kent's interest in public policy began on the streets of Syracuse's 17th ward where he had frequent conversations with Nancy McCarty, a long-time political force and educator in the area. "She mentored me in politics before I was old enough to vote. I learned a lot from her."
After graduating from Nottingham High School in 1980, Kent decided to come to Onondaga Community College. "I was ready to start college but I wasn't ready to go away to school. The smartest choice at that time was to go to OCC."
While working toward his Criminal Justice degree, Kent realized he wasn't interested in criminal law. What fascinated him most was discussions about public policy with both his Criminal Justice professors and a Political Science professor whom he knew well, Nancy McCarty. "It was great to come full circle and learn from her formally. She had done a lot of informal work before that. Professor McCarty and all of the Criminal Justice professors got me to think about policy in a different way."
Kent would earn a bachelor's degree in Criminal Justice from what was then called the SUNY College of Technology in Utica/Rome, and a Law degree from Syracuse University. In the summer before he entered law school, Kent interned with New York State Senator Ralph Marino. After Kent graduated from law school, Marino hired him. One year later Marino would become the Senate Majority Leader. Kent would continue working for Marino, and then Joe Bruno who succeeded Marino as Senate Majority Leader.
Eventually Kent went into private practice, doing government affairs work. His love of public policy would eventually pull him back into government. "What continued to attract me to politics was the ability to make laws and make things better for people. The policy making side always interested me."
Kent spent 13 years serving as the General Counsel for the Office of Addiction Services and Supports where he earned a reputation as being honest, hard working, and well respected in the world of public policy. It led to an opportunity at the highest level. "On Christmas Eve 2020 I got an email asking me if I wanted to be considered for a position with the new administration. A little less than two months later I was General Counsel at the White House Office of National Drug Control Policy."
A year-and-a-half later he's grateful for the progress that has been made and well aware of the challenge that remains. "I'm very proud of the work we've done. We've made it easier for people to access treatment. We need policy makers and Congress to maintain this interest and keep supporting the effort. Addiction isn't Republican or Democrat. We didn't get to 107,000 overdoses quickly and we're not going to get out of it quickly. We need persistence. We need to create policy change that's sustainable."
Kent's ties to OCC came full circle in 2018 when his oldest son, Sam, earned his Communications degree while serving as Manager on the National Champion Men's Lacrosse team. He's proud of his Central New York roots and the impact it's had on his life and career. "I love to tell people I spent the first 26 years of my life in Syracuse. There's a common sense that comes with growing up here. I loved OCC. It gave me what I needed. It helped me focus. It helped me prepare."