Image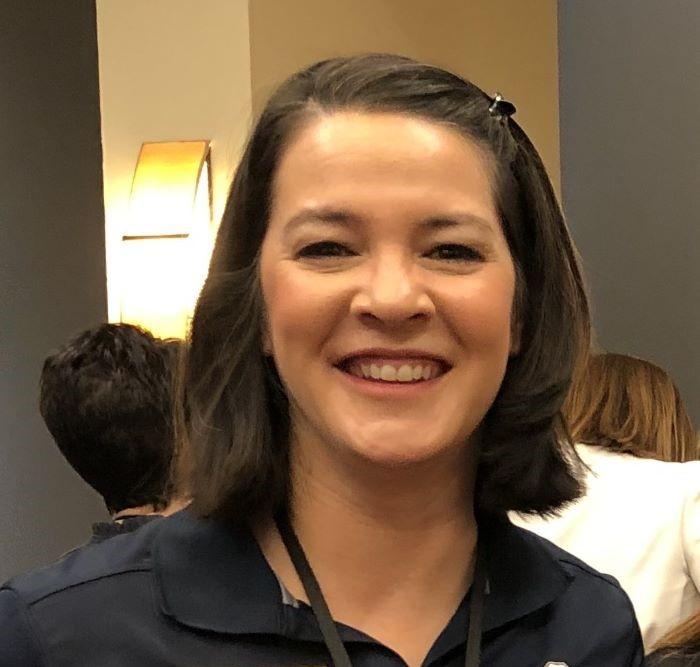 When Alexis Riccardo set foot on the Onondaga Community College campus in the fall of 2019, she was a 43-year-old mother determined to change the course of her life through higher education. She had attended three different colleges, spending a semester at each. She worked more than a decade in retail and was burned out. And she had a young son, James, to consider.
Riccardo examined academic programs and support systems at area schools and chose OCC. "The daycare center at OCC (Children's Learning Center) was a game changer for me. To have the piece of mind to drop my child off in a secure and learning focused environment made all the difference for me and allowed me to focus on my academic and career goals."
With the peace of mind that came with knowing her son was in a good place, Riccardo was able to focus on her dream of becoming a chemical engineer. She enrolled in the Engineering Science degree program, joined OCC's Collegiate Science and Technology Entry Program (C-STEP), and utilized free tutoring services at the Learning Center. 'I was more mature than the first time I tried to attend college. I took advantage of C-STEP and tutoring. And faculty members were more than happy to help me with the questions I had."
Despite everything going on in her life, she became Student Government President while taking 18 credits a semester. And thanks to her participation in C-STEP, she was given the opportunity to do research with the Brookhaven National Laboratory which is part of the United States Department of Energy. "I learned so much from it. I was able to expand my professional network and connect with other students who have the same level of interest I do."
Riccardo completed her associate degree in 2021 with a 3.7 grade point average. That fall, as she was starting classes in Syracuse University's Chemical Engineering program, her story of going back to school later in life and the support she received at OCC was detailed in the Hechinger Report.
She's on track to graduate from S.U. in 2024 and thanks to a relationship which began when she was in C-STEP at OCC, she's continued to do internships with the Department of Energy. "The skills I learned with them can not be learned in the classroom. I'm confident wherever I work I will be able to contribute right away."
Riccardo hopes her success story will inspire anyone considering college later in life to go for it. "If you put your mind to it, you can do it. I will forever be grateful to OCC. I never could have done this alone. With the help of the Children's Learning Center, C-STEP, and tutoring, I am a proud success story of the support systems OCC has in place."