on
Our Podcast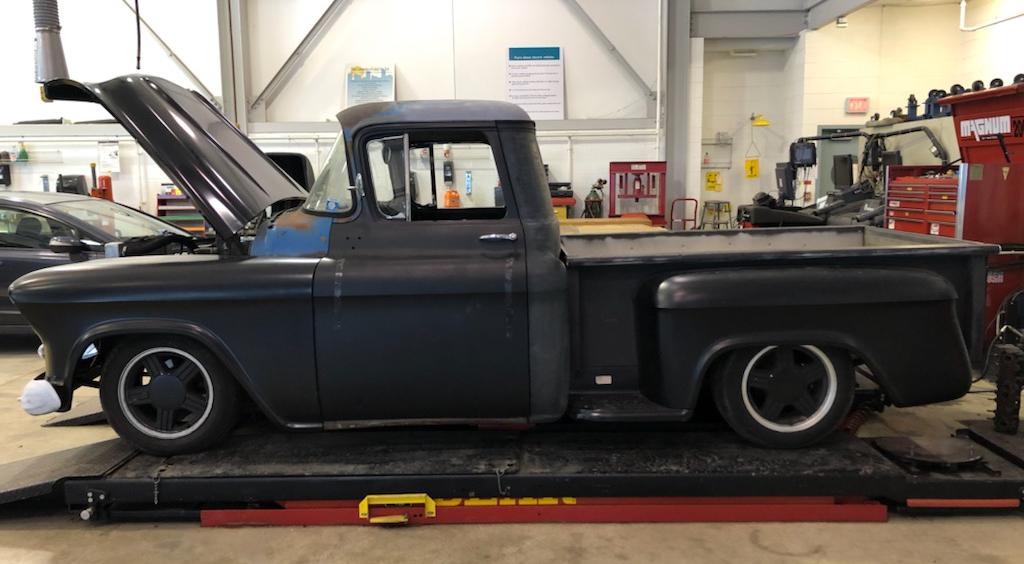 A 64-year-old vehicle has brought a new sense of energy to OCC's Automotive Technology program. "This is a cool project. I like taking old stuff and making it new again," said Auto Tech student Brandon Jones (Whitesboro HS). "I've been enjoying working on it. I'm looking forward to getting it up and running and in shape," added Auto Tech student Sabrina Sovocool (Tully HS).
Those comments are music to the ears of Ryan Beckley, Coordinator of OCC's Automotive Technology program. His students have begun working on restoring a 1957 Chevy pickup truck. The truck will be raffled off sometime next year. "Resurrecting this vehicle is bringing excitement and life into the program. Students are excited about working on it. It's doing exactly what I hoped it would do," said Beckley.
The truck arrived on campus in late February. Restoration is expected to take a full year. The plan is to raffle it off in 2022 and raise enough money to bring in another vehicle for restoration. Beckley says students will add some modern features to the truck like air conditioning, power windows and door locks, LED lights, digital gauges, and bluetooth capability. "Even thought students will be working on an old truck, this will be a good way for them to become familiar with the tools and processes at a very basic and fundamental skill level."
The restoration process is the subject of our podcast, "Chatting About College." You can listen to the podcast by clicking on this link. You can also download and subscribe to "Chatting About College" at iTunes, Spotify, Google Podcasts or wherever you download podcasts from.