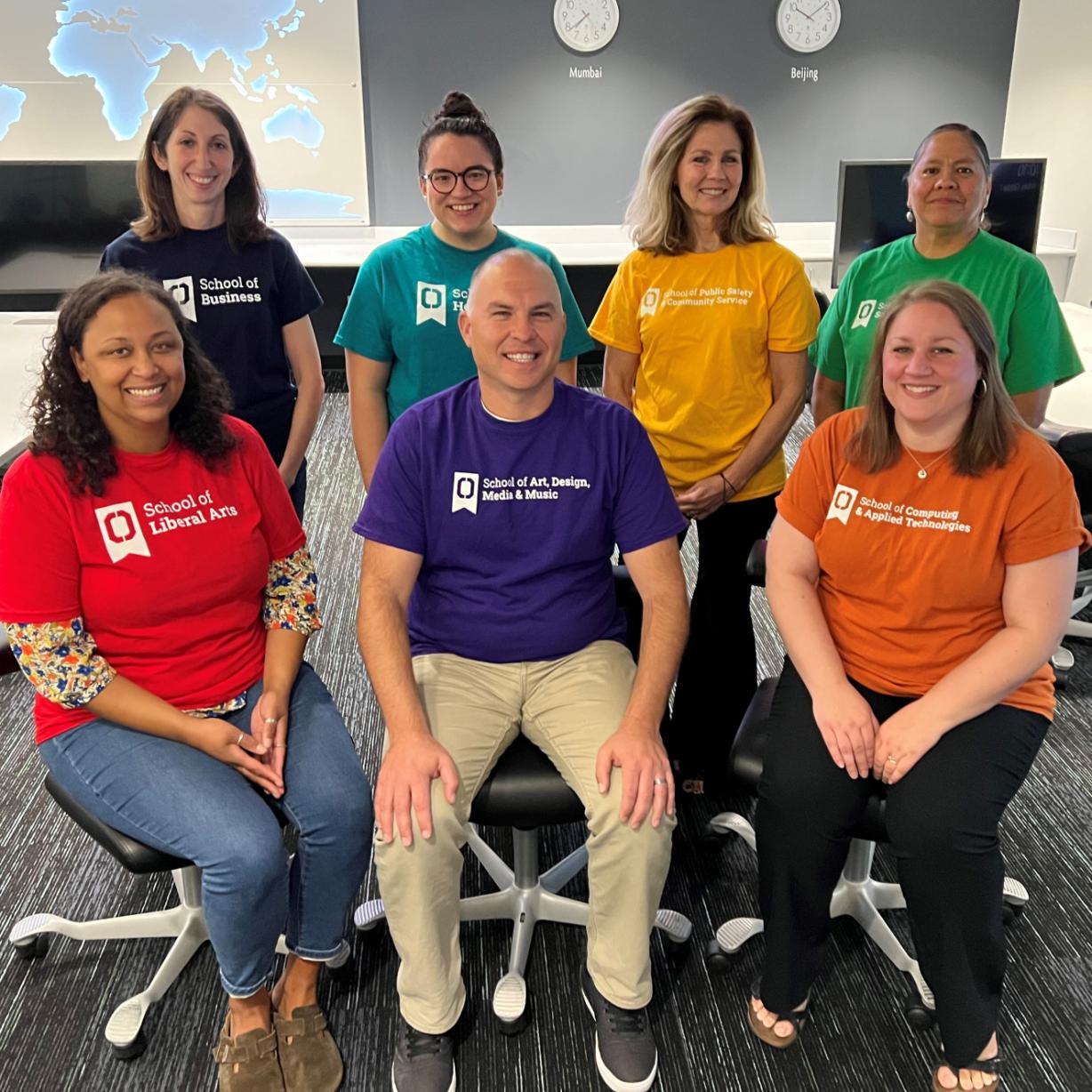 Onondaga Community College's School Success Coaches achieved a significant milestone recently when all 8 completed a certification process through Inside Track, an organization which teaches professionals how to use personalized, one-on-one style coaching as a way to help all learners succeed. Additionally, Success Coaches Alexandra Halstead and Naomi Stewart became Certified Student Coaching Trainers, and those along two along with Maria Malagisi will be completing an additional Quality Assurance certification this semester.
"The process of getting certified in student coaching can take anywhere from 6 to 12 months. It ensures we are following research backed coaching methodology that holistically supports students," said Stewart who is both a Success Coach in the School of Liberal Arts and Assistant Director of Coaching & Support Services. "It's taken a lot of hard work and dedication to achieve this!"
OCC's School Success Coaches are:
Congratulations to our Success Coaches and the work they do which will continue to benefit students.