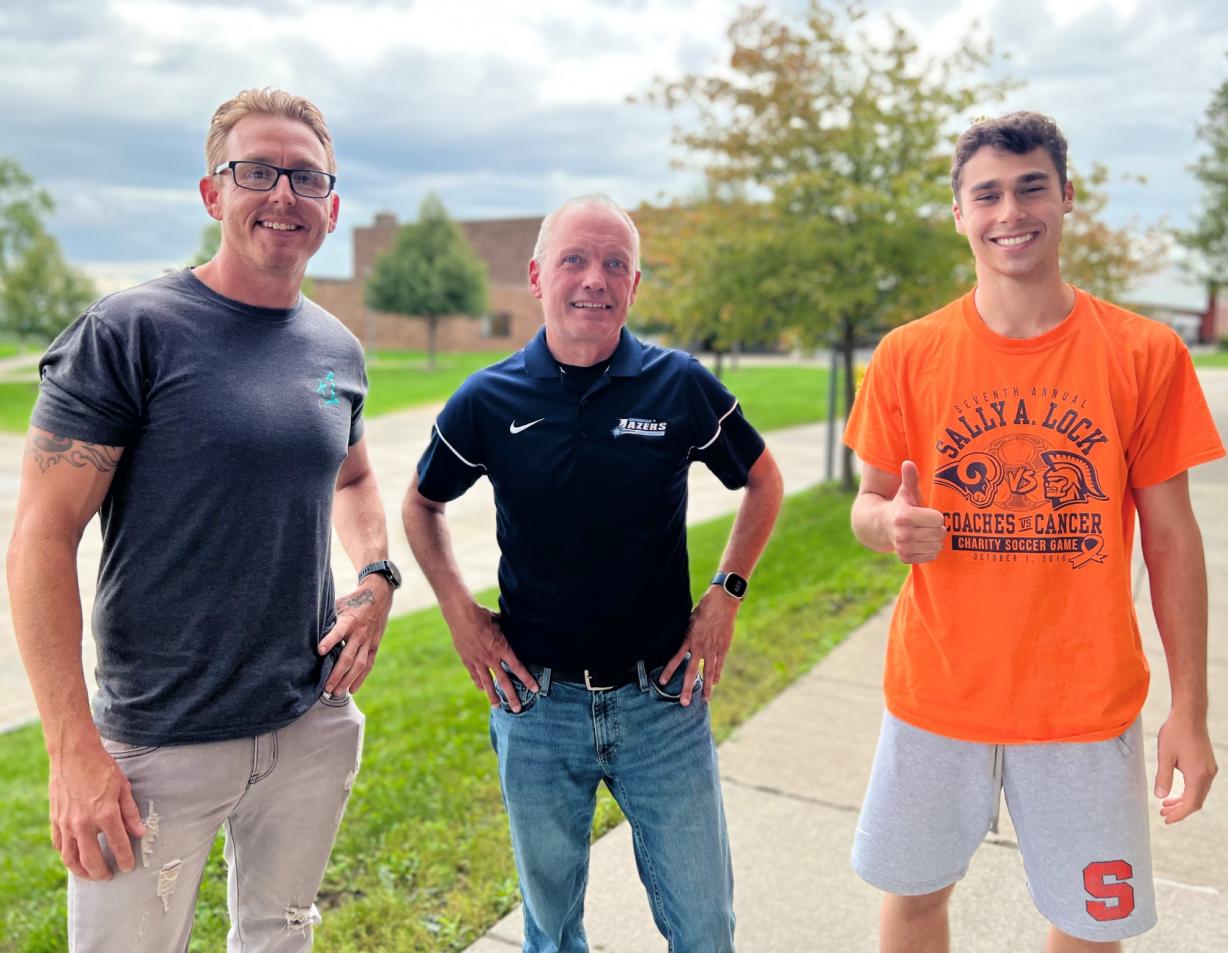 Onondaga Community College's Cross Country team is off and running! The 2022 edition includes 8 male and 2 female student-athletes.
In the latest edition of our podcast, "Chatting About College," we are joined by Cross Country Head Coach Rob Colvin and student-athletes Dylan Sweeney and Michael Lavalle. Sweeney is a graduate of Jamesville-Dewitt High School who is in the Adolescence Education degree program. Lavalle is a 40-year-old freshman who is pursuing a degree in Business Technology. "When I talked to other coaches about what it would be like to have a 40-year-old on our team they told me 'this will be the best thing you've ever experienced. He's going to bring something you and the athletes need as more of a mentor.' And it sure has paid off," said Colvin.
You can listen to the podcast by clicking on this link. You can also download it at places like iTunes and Spotify by searching for "Chatting About College." Enjoy the podcast!