on
Employee Updates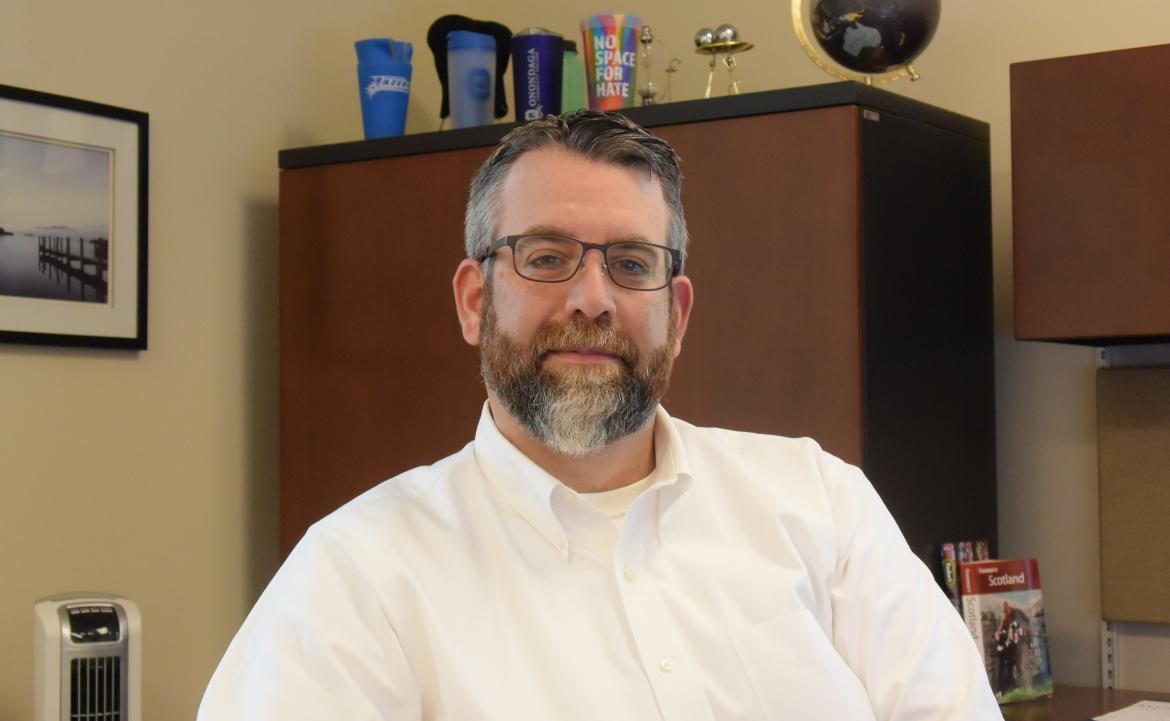 Scott Schuhert, DBH wants students to know that despite the initials after his name (which stand for Doctor of Behavioral Health) and his Dean of Students title, he knows the challenges that come with being a community college student and is here to help. "I took a long time to get where I am but I'm just a guy. I don't wear a suit and tie because when I did, students would look at me like I was different. I tell them to just call me Scott."
Schuhert grew up on Long Island, attended middle and high school in Florida, and began his higher education journey at a community college in Florida. "I was a non-traditional student. I went to school part-time while I worked. It took me five years to complete my associate degree. I knew the challenges that came along with the commuter lifestyle, taking care of family, working full time, and having other obligations."
His academic and career path took him to big four-year colleges and universities, but a community college was where he felt he could help students most. "As I progressed through administrative ranks, I learned that at community colleges you get to do a little bit of everything and have a much greater impact on the student experience directly. I enjoy the student population much more at a community college. I represent them and they represent me much more so than at a four-year institution."
As Dean of Students Schuhert is heavily involved with several areas which directly impact students including advising, career services, counseling, and other student support services. He spends his days helping others and problem solving. "My role is equivalent to an emergency room triage nurse. People come to me not knowing where to go or what to do. My job is to figure out what the real issue is and connect them with the right people so they can get properly taken care of."
Schuhert believes his desire to help students succeed is one that can be found across campus. He wants all students to know the entire campus community is ready to assist. "All of us want students to be successful. Nobody is happy when a student isn't successful or isn't happy with their experience, isn't comfortable on campus. We want everyone to do well and we'll do anything within our power to help them. Some people are nervous to reach out for help. If you stop anyone on campus and ask for help, they'll help you or tell you where you need to go for help. We're all people and we're all here to help."