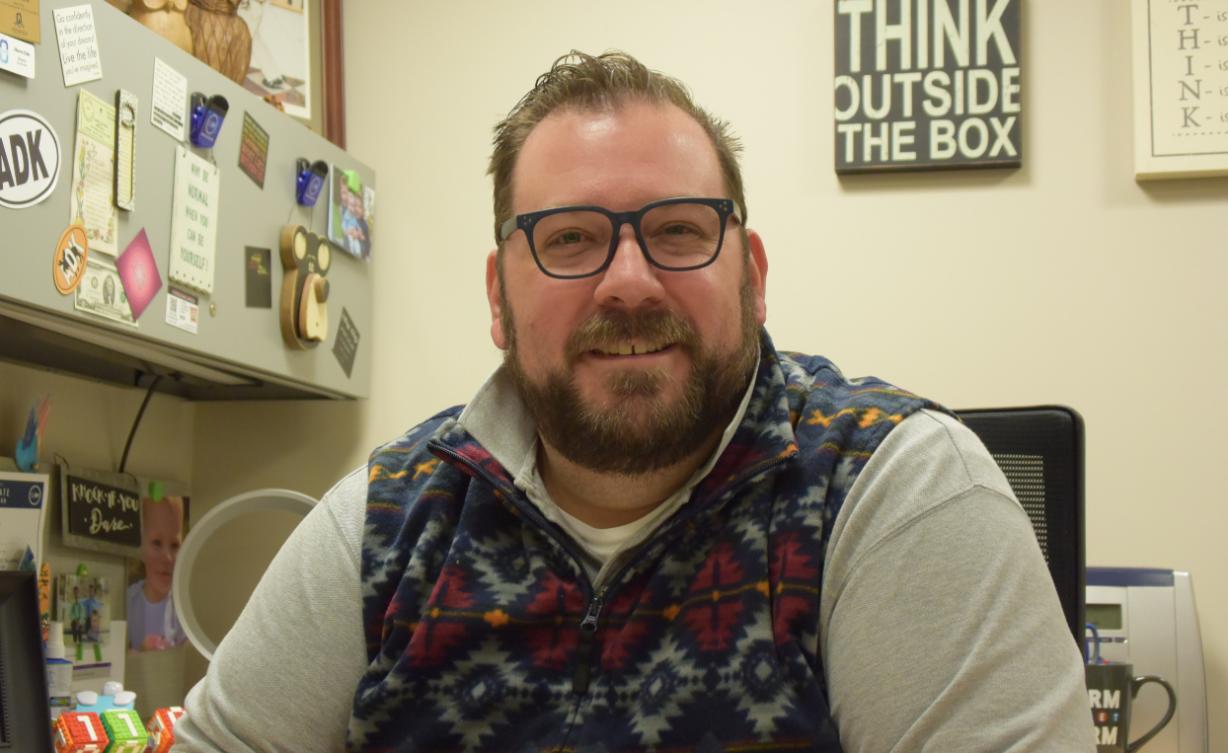 Shawn Edie has the perfect temperament for his job. He's the Director of the Office of Student Leadership and Engagement  and the Director of Residence Life. In his world situations can arise which need to be handled quickly and effectively. Edie has the ability to keep smiling while working through it. "I enjoy bringing fun and levity to serious situations. I was fortunate to work for people who had the ability to make me comfortable. Becoming an RA really brought me out of my shell."
Edie is a native of Queensbury in the Lake George area. When he headed off to Manhattanville College to major in Art Education, he planned to become a teacher like his mother. While pursuing his master's in Higher Education at Bridgewater State University he worked as an RA. That experience led him to become the Director of Residence Life at two private colleges before landing in Central New York with his wife and three sons.
He began working at Onondaga Community College in 2016 as an Educational Adviser. Two years ago he took over all aspects related to OCC's student government, and last year the residence halls became his responsibility. If there's a large event happening on campus, there's a pretty good chance Edie and his student officers are involved with it in some fashion. "Students love the opportunity to make things. We've done things like 'Paint Night' where students have come and painted something they could take with them. To be able to have different activities and see students appreciation is very fulfilling and rewarding."
COVID-19 has limited the type of activities which can be held on campus this year, but Edie and his student government officers continue to work through it. "It's been challenging to do the things I'd like to do because of the restrictions. Some of the fun events we can't do in-person. It's definitely been a challenge keeping up with the ever-changing landscape we're presented with."