on
Employee Updates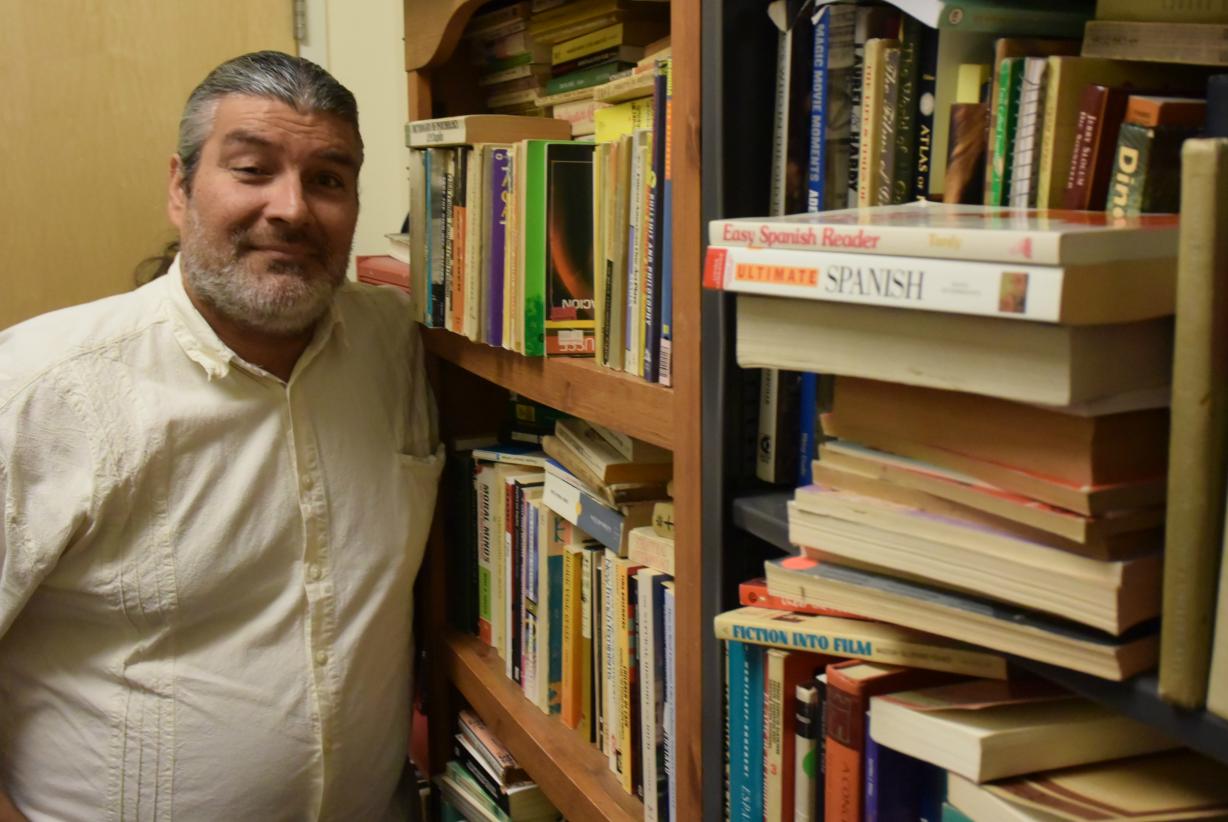 Professor Gerardo Tonatiuh Cummings Rendon, P.h.D. loves to share his full name with students and inspire them to think about their names. In his case, Gerardo is of European origin and it means "the man with the sword." Tonatiuh comes from Nahuatl, the language of the Aztecs, and it means "God of the sun." Cummings is his father's last name and Rendon is his mother's last name. "Chapter 3 in the Spanish 101 textbook deals with family. It's very interesting to ask students where their last name comes from and make them realize their identity reflects their dad but not their mom. It makes them think about it. It's important to shed light on things and let students question certain things."
The native of Acapulco, Mexico is in his fourth year teaching Spanish at OCC. He's also the Adviser to the Spanish Club and one of the primary organizers of the College's Latinx Heritage Month activities. "This is a way for us to celebrate and recognize where we come from and what unifies us. What unifies us is our culture, our language and our religion."
Cummings spent most of his formative years in the Detroit area and earned multiple degrees from Wayne State Universityin the heart of the motor city. Since arriving here he's found Central New York to be extremely welcoming. "I've been able to connect with people in the community. We have a lot of amazing opportunities for Hispanics here. We have the Spanish Action League, we have La Casita, we have a dedicated radio station, and we have CNY Latino (a newspaper). Syracuse is a vibrant Latinx community and also offers a lot of opportunities for someone like me to connect to something that matters and transcends."
His third floor office in Mawhinney Hall feels like a small library. The walls are lined with shelves filled with books he's passionate about. "I love what they represent and the information they contain. They teach you about culture and how to write. I remember asking a professor what my essay should look like. He said, 'read academic articles on Hispanic literature and Hispanic culture and Hispanic film. That's going to tell you what the structure should be, what type of language it should contain, how professional it should be, and what kind of research you should do."