on
News Briefs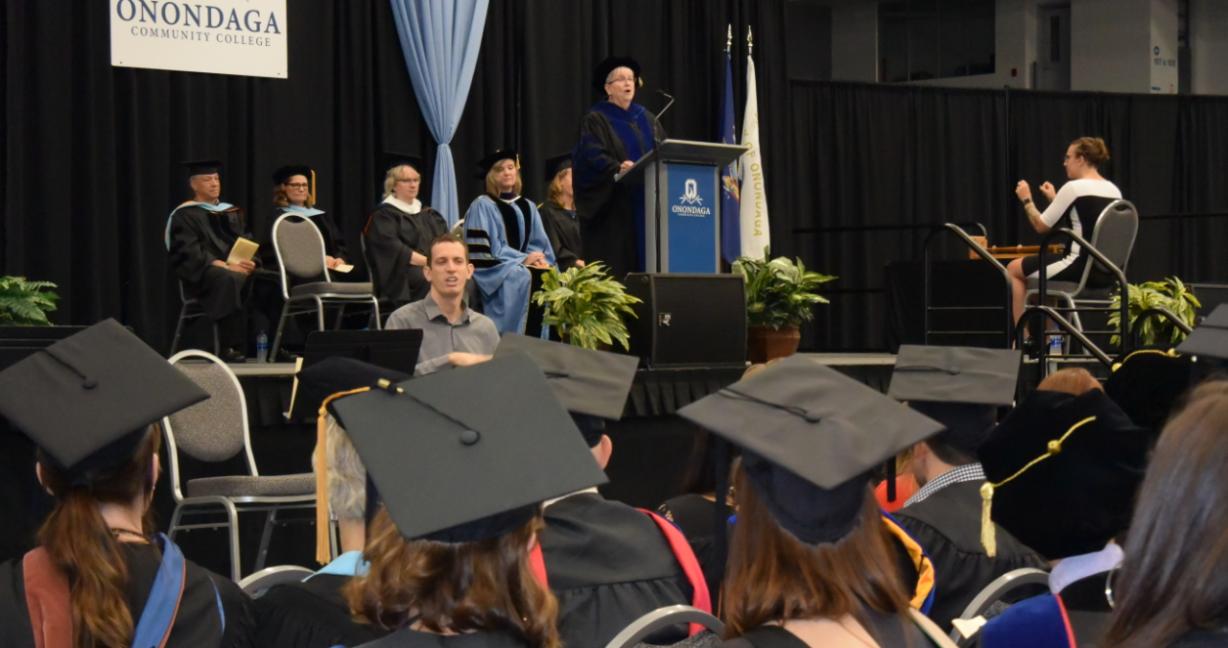 Were this a "normal year" we would celebrate the beginning of the fall semester with something called Convocation. It's a formal ceremony marking the beginning of the academic year - in the same way that Commencement marks the end of the academic year. We would typically gather in our beautiful SRC Arena. You would see professors in academic regalia (caps and gowns) and receive words of advice from the college president, a faculty member, and a student.
Like much of life we have had to rearrange the idea of Convocation due to the rules designed to prevent the spread of COVID-19. However, we did not want the academic year to be without a Convocation, so we will share this experience virtually. We have brief and meaningful remarks from three people to share with you:
OCC President Dr. Casey Crabill
Biology Professor Justin Fiene
Student Government President Mark Santariello
We hope you will take a few minutes, listen to their advice, and use it to make your college experience even better both inside and outside the classroom. You can watch and listen to them by clicking on this link.
Because of you, fall semester is off to a great start! Let's keep it going and finish 2020 #LazerStrong!