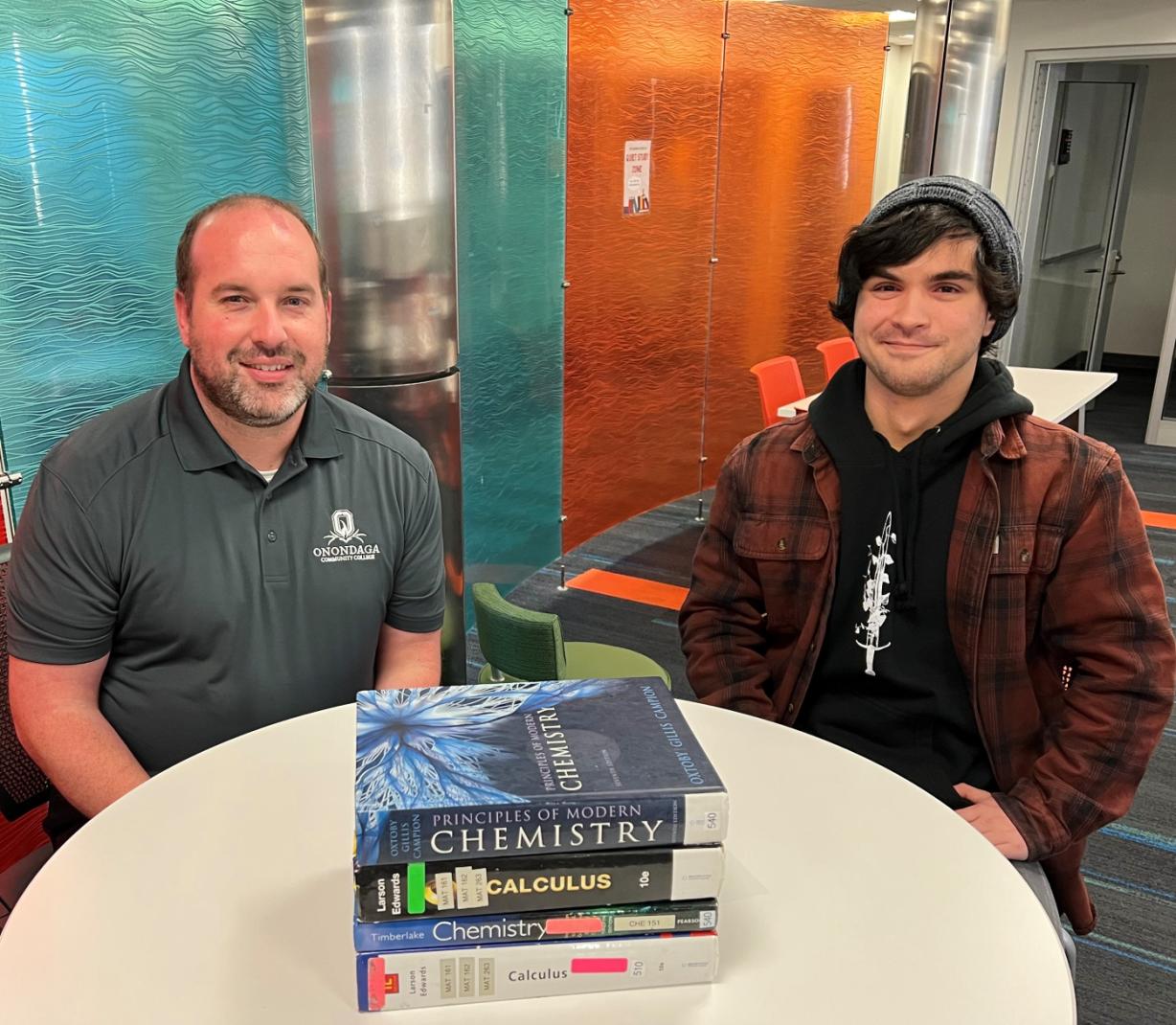 If you are a student looking for help with a certain subject, or interested in improving your study skills, the Learning Center is the place to go.
The Learning Center is located in the Gordon Student Center next to the cafeteria in room G202. Students can receive help with their coursework seven days a week. The Learning Center also offers workshops to assist students with things such as time management, note taking, and test taking.
During the fall 2022 semester, 987 students came to the Learning Center and took part in over 4,000 sessions.
Interested in finding out how the Learning Center can help you? You can learn more by:
Call 315.498.2103
Email: learningcenter@sunyocc.edu
Walk in 
On a recent edition of our podcast, "Chatting About College," we discussed all of the services offered with Learning Center Director Ted Mathews and student Nick Chai who tutors students in Chemistry and Calculus. You can listen to "Chatting About College" by clicking on this link. You can also find it at places like iTunes, Spotify, or wherever you download high-quality content by searching "Chatting About College." Enjoy the podcast!