on
Alumni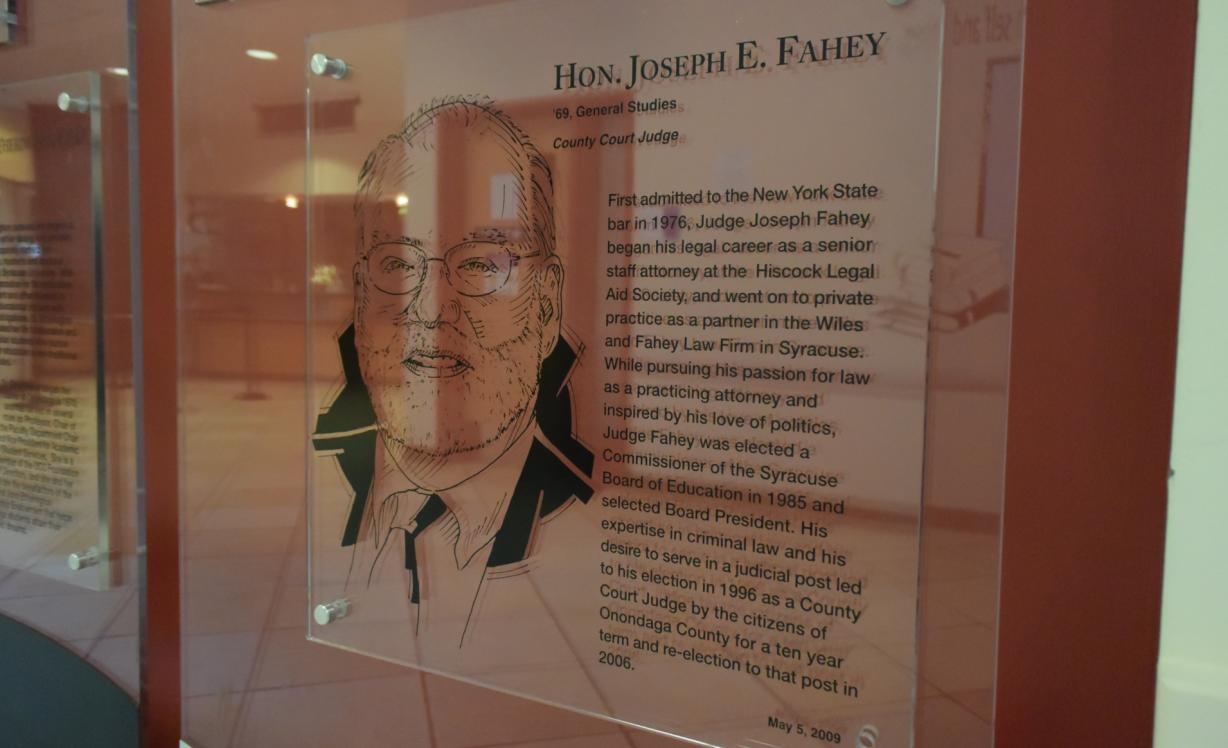 Joe Fahey, '69 is looking forward to January 20th. On that day an old friend from his old neighborhood will be sworn-in as the 46th President of the United States. "If there's one thing you know about Joe Biden when you know him, he's a very honest, compassionate, empathetic, smart guy. I have great faith in his ability to both calm and unite the country and to address the critical problems we have."
Their friendship began in the mid 1960s when Fahey was heading into his freshman year at Onondaga Community College and Biden was entering his final year at the Syracuse University School of Law. Fahey's family lived on South Geddes Street. Behind their house they shared a property line with a house Biden was renting on Stinard Avenue. The two would often spend time together at a basketball hoop behind Fahey's garage, shooting baskets and discussing common interests. "We talked quite a bit about the politics of the day, the war in Vietnam, civil rights, the presidential campaign that was just getting underway. We pretty much would shoot the breeze about politics and current events."
Fahey would earn his General Studies degree from OCC in 1969, a bachelor's degree from the University of Tennessee in 1971, and a law degree from Syracuse University in 1975. His law school commencement speaker was Biden who was now a United States Senator from Delaware. "People in our neighborhood could tell he was very dedicated to the concept of public service. It came as no surprise to us when he ran for the U.S. Senate. Everyone could see he was going to be a future leader." On commencement day Fahey and his parents were able to spend a few minutes with Biden. Fahey's father, who was a Syracuse City Court judge, had been a character reference for Biden when he was admitted to the bar in Delaware.
From there Fahey and Biden continued on their career paths. Fahey practiced law, served as an Onondaga County Court Judge for 19 years, and is now a Tribal Court Judge for the Cayuga Nation. In recognition of his career accomplishments Onondaga Community College named him a distinguished "Alumni Faces" honoree. Biden served in the United States Senate from 1972 until he was sworn-in as Vice President in 2009. After 8 years as second in command to President Barack Obama, he stepped away from politics. On Thursday January 20 he will be sworn-in as President. "I'm very comforted by the thought of him being President. He's a person who builds coalitions and genuinely has a desire to work across the aisle. I think he's actually what the country needs at this particular moment."