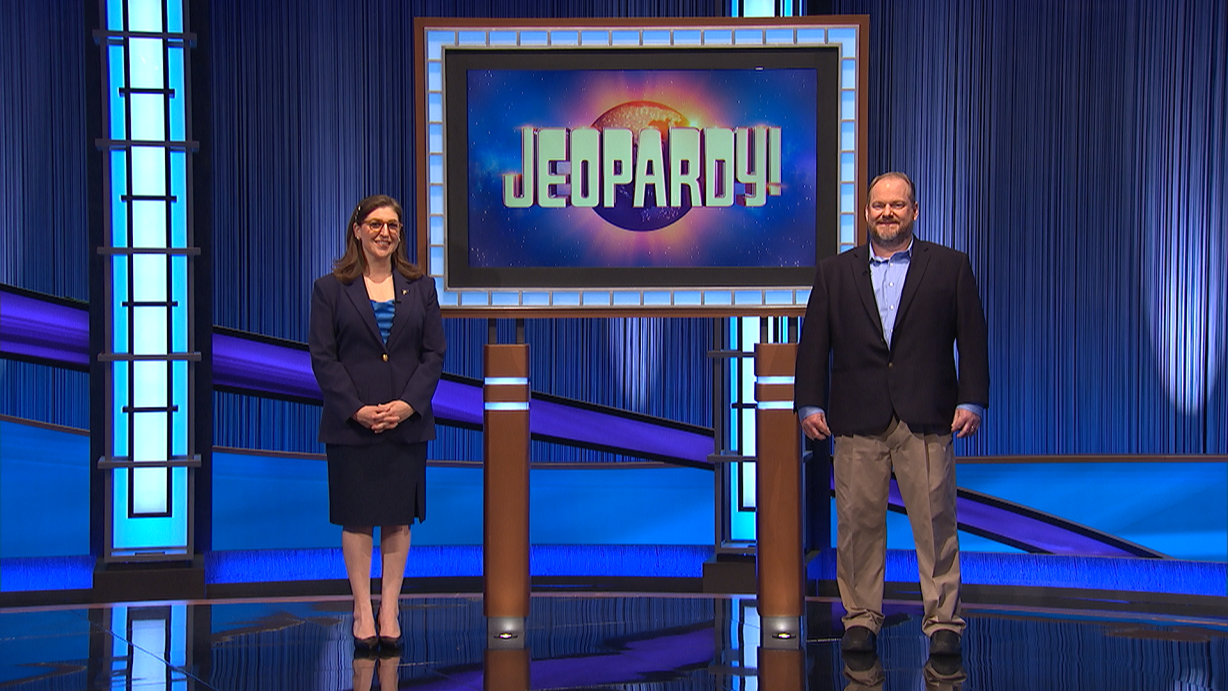 Onondaga Community College Philosophy Professor David Bzdak knew since April he was a champion on the television game show Jeopardy, but was sworn to secrecy until his episode finally aired on the last day of June. "I had to keep quiet all of that time. It was a relief to have everybody else in on the results."
On the night of June 30 Bzdak and his family gathered around the television to watch the episode he appeared in. His wife and three children had suspicions he may have won, but didn't know for sure. They had seen pictures of him on the Jeopardy set wearing different clothing combinations, an indication he appeared in more than one episode. "They were really excited. I think the game itself was so close they were wondering if I pulled it off."
Watching the episode refreshed Bzdak's mind about what happened during the game. "I honestly couldn't remember a lot of the questions. And I didn't remember that I took the lead with the last question going into final Jeopardy. The scores are kind of off to the left so you have to look away from the board to see the scores. I wasn't paying very close attention to it while I was actually playing the game."
Bzdak would win the game and collect $2,000. The next night he finished in third place and earned $1,000. "I basically covered my costs for going out there (to Culver City, California where the show is recorded). My goal was to not finish in the negative, and play Final Jeopardy. It was about the opportunity to play and be on the show."
His championship performance earned him a lot of praise from his students and fellow faculty members. In his hometown of Milton, Pennsylvania, his parents also heard from a lot of old friends. "I'm not very active on social media but it was really great to hear from as many people as we did."
What was also great was his 16-year-old daughter Sophia's sense of fashion. Before flying to California, Sophia took her father shopping for clothes so he would look good on tv. Once he arrived on the Jeopardy set he overhead fellow contestants talking about social media dedicated to fashion on the show. Bzdak's fashion was good enough to receive a compliment (see below). "I had no idea people talked about what people were wearing on the show. I'm grateful Sophia has a much better sense for fashion than I do!"