on
Alumni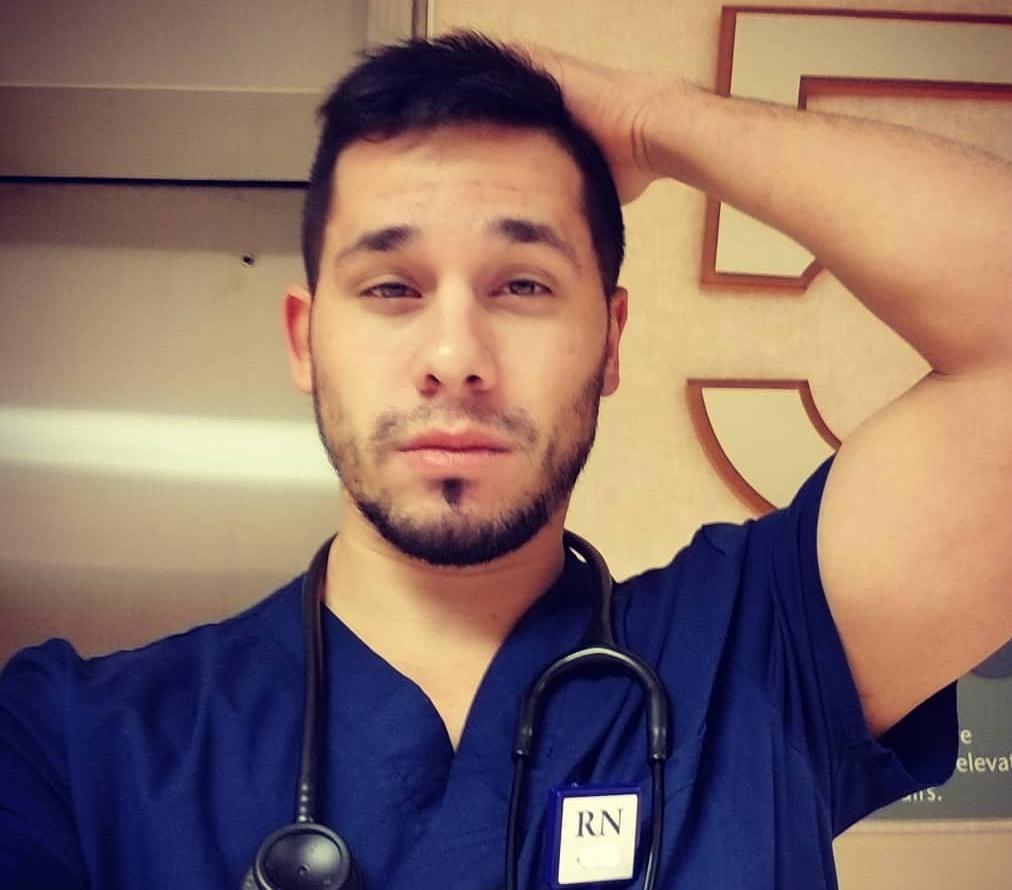 Greg Guevara, '15 survived the first wave of the COVID-19 pandemic with a new appreciation for everyone he comes in contact with. "This experience really highlighted how important being social is to the human psyche and how easily stability can be disturbed. It really highlighted the morality of humanity in a way only a global pandemic could."
Guevara is a Board Certified Holistic Registered Nurse at the University of Rochester Medical Center. Five years ago he earned his Liberal Arts & Sciences degree from OCC. During his time on campus he was president of honor society Phi Theta Kappa and was awarded a SUNY Chancellor's Award for Student Excellence, the highest award which can be presented to any SUNY student. He earned a bachelor's degree at Quinnipiac University, then began his Nursing career. 
Concern over COVID-19 began building slowly in January and February. "I figured it would blow over quickly like an earlier SARS outbreak. But by the week leading up to St. Patrick's Day it quickly escalated." And once it hit, it hit hard. As COVID-19 patients came in, hospitals across the state were forced to cancel elective procedures. It led to a dramatic loss in revenue. "Everyone's hours got reduced. There was no overtime. Nurses who may have thought they would always be needed found themselves without a job."
Guevara was fortunate to keep working but found the virus presented unexpected challenges in his personal life. "I was afraid I was a carrier and I was scared to go home to my roommates, see my parents, or see my girlfriend. I would disinfect my Jeep door and steering wheel every time I drove, and keep my jacket and backpack hung up in my Jeep when I got home." 
Ultimately the virus impacted his relationships with those closest to him. "I would work hard all day, the stress would build, and I would feel like a danger to those I would normally seek out for help. My social network was still there, but it was digital. There's something you get out of face-to-face interactions that digital communication can not replace."
Guevara's experience reinforced his decision to pursue a career in nursing. "The healthcare world is constantly evolving but as medical care continues to transform there will always be and should always be one constant... the need for human-to-human care. Nurses are the bridge between hard science and human morality. We are the shoulder you cry on, we are the listening ear, we are the helping hand in your world of forlorn unfamiliarity."