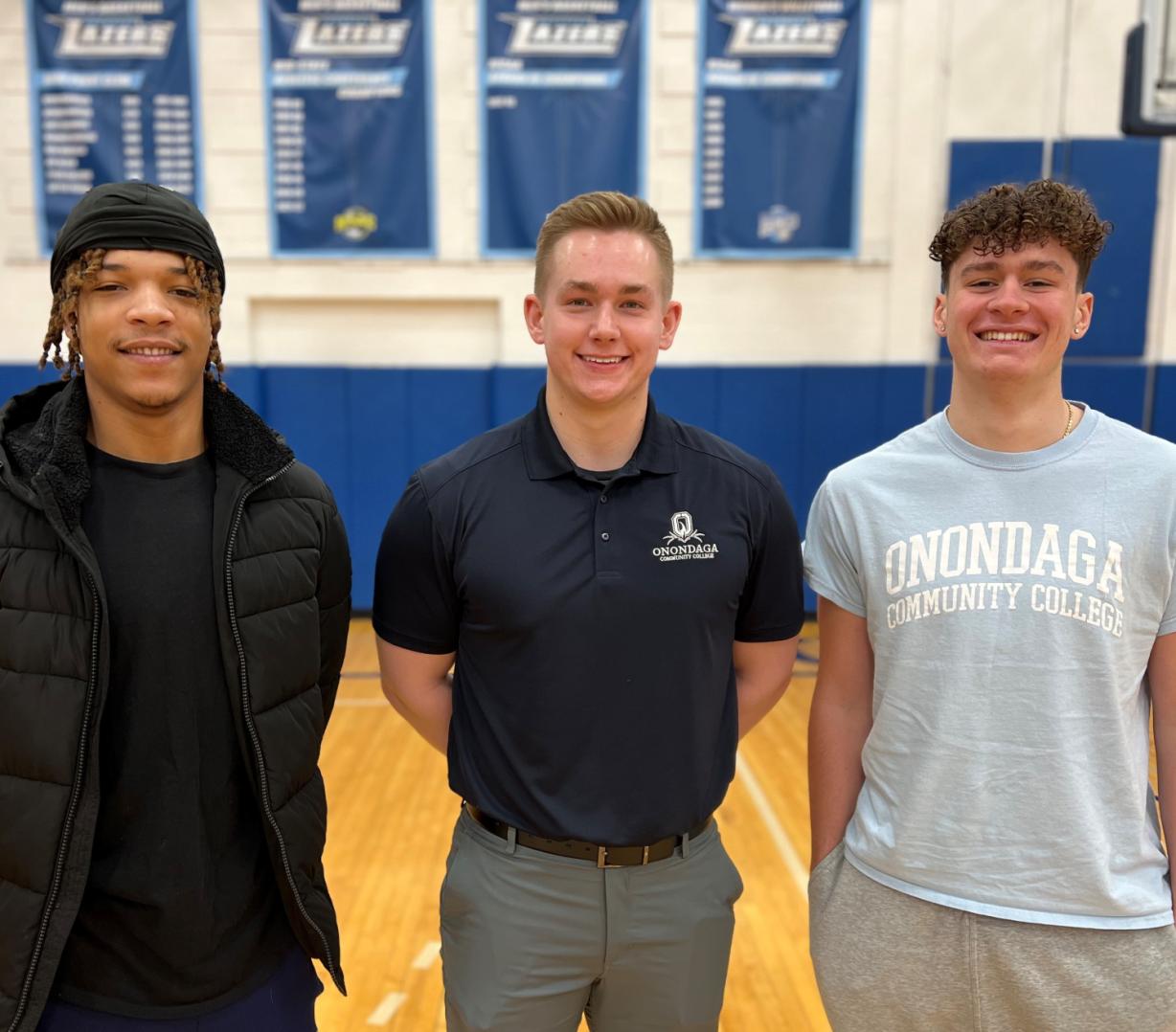 With a new head coach and an almost entirely new roster, it's been a season of transition for the Onondaga Community College Men's Basketball team. "I feel like we're on the right track, even though our record might now indicate it right now," said Head Coach Joe Hulbert. "I'm incredibly optimistic. The guys seem to be too. We know we can do it and we've got the time to do it."
Coach Hulbert sat down with us for an episode of our podcast, "Chatting About College." He was joined by freshman Zach Chamberlain (Oswego High School) and sophomore Isaiah Warmack (Utica Proctor High School). "We have a lot of good chemistry. We've started to get to know each other a lot more. I love all of them like their brothers," said Warmack.
We discuss basketball, school, and life as we open up the "Box of Questions." You can listen to "Chatting About College" by clicking on this link. You can also find it at places like iTunes, Spotify, or wherever you download high-quality content by searching "Chatting About College." Enjoy the podcast!.