on
News Briefs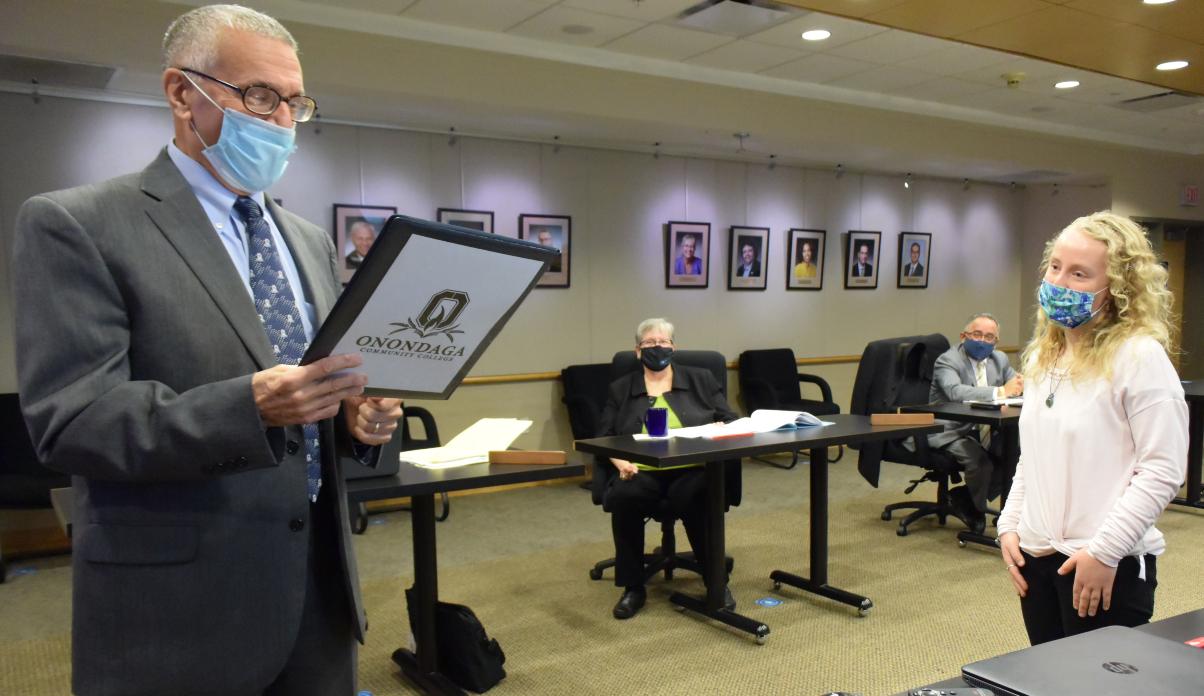 Onondaga Community College's Board of Trustees welcomed new Student Trustee Eleanor Petrucco today. She was sworn-in by Board Chair John P. Sindoni, Esq. As the Student Trustee, Petrucco will attend Board meetings and participate in all votes.
Petrucco is in the Humanities & Social Sciences degree program. She started taking classes on the OCC campus in the fall of 2018 while in her senior year of home schooling. She became a full-time student the following fall.
Petrucco is an officer in the College's chapter of international honor society Phi Theta Kappa. She will earn her degree next May. She plans to transfer to the College of St. Rose in Albany to pursue a History degree, then work toward a master's degree in Library Science. Her goal is to become a librarian.