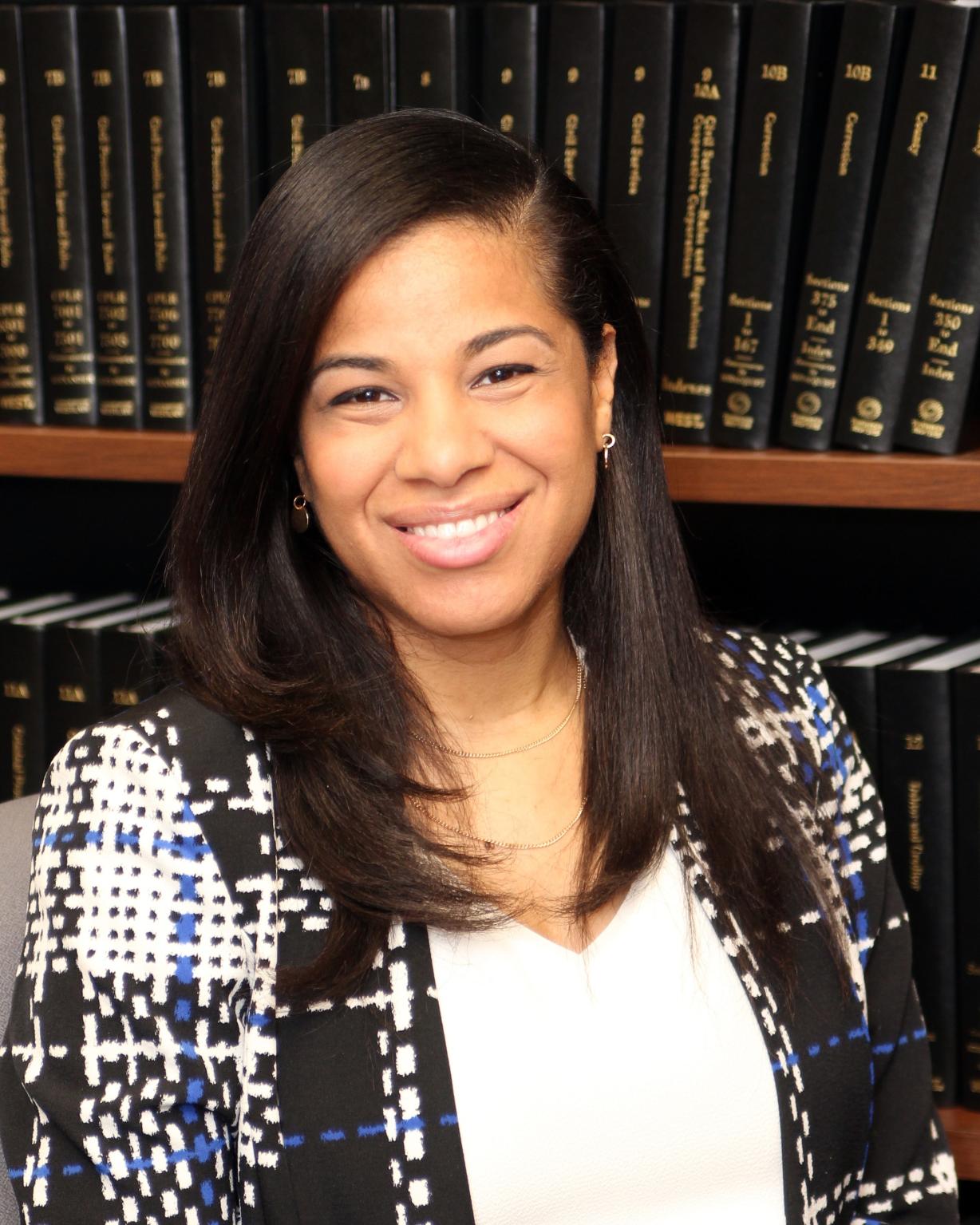 The remarkable work Lanessa Owens-Chaplin '03 is doing has been recognized at the highest level of government. United States Senator Kristen Gillibrand, who was just on the Onondaga Community College campus last month along with President Joe Biden, has recommended Owens-Chaplin for the Advisory Committee on Transportation Equity within the U.S. Department of Transportation. "I am proud to recommend Lanessa Owens-Chaplin to the DOT's Advisory Committee on Transportation Equity. Lanessa is a dedicated public servant committed to helping her community and fighting for environmental and racial justice," said Senator Gillibrand. "I am deeply humbled that Senator Gillibrand entrusts me to continue to uplift, support, and further transportation equity, ensuring all communities benefit from transportation projects, specifically addressing communities that have been historically marginalized," said Owens-Chaplin.
Owens-Chaplin is an attorney and lead counsel for the New York Civil Liberties Union. For several years the focus of her work has been making sure the elevated portion of Interstate 81 is replaced with a surface road system known as the community grid. Two decades ago, while attending Onondaga Community College, Owens-Chaplin was living on her own in the Pioneer Homes housing project which is located directly next to the elevated portion of Interstate 81. "I lived this. I know what it was like to live there. It's important to ensure the civil liberties of community members are protected and the injustices of the original construction of Interstate 81 are not repeated."
During her time as a student at OCC, Owens-Chaplin took a Business Law class which gave her the confidence to pursue a career in law. She completed work toward her Humanities degree in 2003, earned her bachelor's degree from SUNY College at Old Westbury, and her law degree from the University of St. Thomas in Miami.
Owens-Chaplin has been a frequent visitor to campus where she enjoys sharing her story with students. In 2021 the College named her a distinguished Alumni Faces honoree. And at OCC's Commencement Ceremony earlier this year, she received a SUNY Honorary Degree, Doctor of Humane Letters.
"We're so proud of Lanessa and everything she's accomplished," said OCC President Dr. Warren Hilton. "She has dedicated her life to helping those going through the same struggles she experienced. She's a shining example of the power of a community college education, and the difference people can make when they dedicate their lives to helping others."