on
Alumni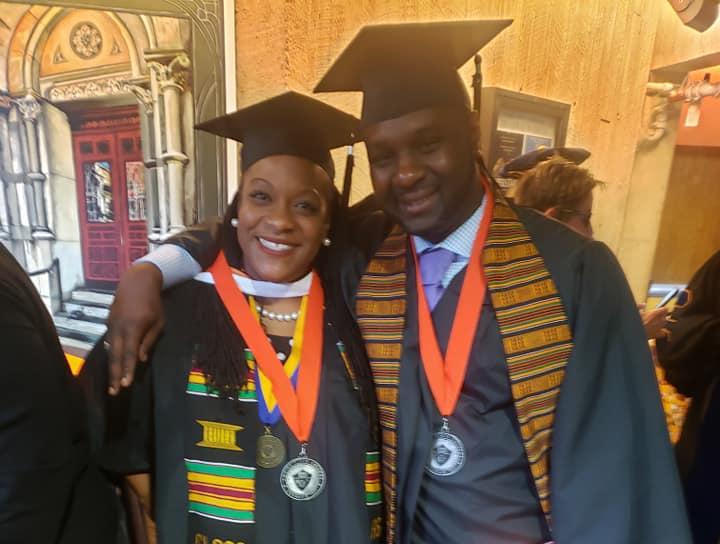 Tatiana Parker always wanted to help people because of the challenges she faced in her own life. That's what led her from Syracuse's Nottingham High School to Onondaga Community College's Human Services degree program. OCC is where she discovered the power of being mentally and spiritually open to learning and building relationships. "Sometimes students feel pressured to present themselves as 'perfect' or ignore what may be going on in their personal lives. At OCC I found my professors to be a source of strength, knowledge, and opportunity. Dr. Ednita Wright and Professor Tina May helped me navigate my world so I could push through and complete. I still use the tools they gave me to this day."
While participating in field placement which is an internship at an organization that provides social work services, Parker noticed front-line workers were limited as to how much assistance they could provide clients because of social policy. That observation contributed to her decision to pursue a degree in Political Science and become more immersed in the community through volunteering, community group membership, and employment in the non-profit sector. Once she did so, she put herself in position to listen to the difficulties people were experiencing and offer them advice.
Parker's desire to help others led her to her current role as Director of Constituent Services for New York State Senator Rachel May. She assists district residents with issues they are having with New York State agencies, researches the law for possible corrective action, and educates constituents about state government functions, services, and resources. "I love advocating for people who cannot do it for themselves. Sharing my knowledge with people empowers them to help others."
Her love of community education and the importance of empathy were put to the test during the COVID-19 pandemic. "COVID exposed much about the ability to pivot during uncertain times. Listening and working with the public, I think we gained more appreciation for one another knowing this was impacting all of us and we needed to face our fears with patience, transparency, and kindness."
Her story has come full circle. The empathy she received at OCC was now expected of her when assisting constituents. That foundational element has stayed with her throughout her personal and professional life. "My professors gave me tips on how to balance personal life while in school. Those nuggets were critical in me finishing the program since I was a non-traditional student."
She also values the relationships she made with fellow OCC students, many of which remain strong to this day. "The connections with classmates endured because we were from this area and we have continued to grow in our respective areas in the community. We network and help one another so we can provide the assistance and guidance necessary, providing community residents the opportunity to grow and flourish."