on
Our Podcast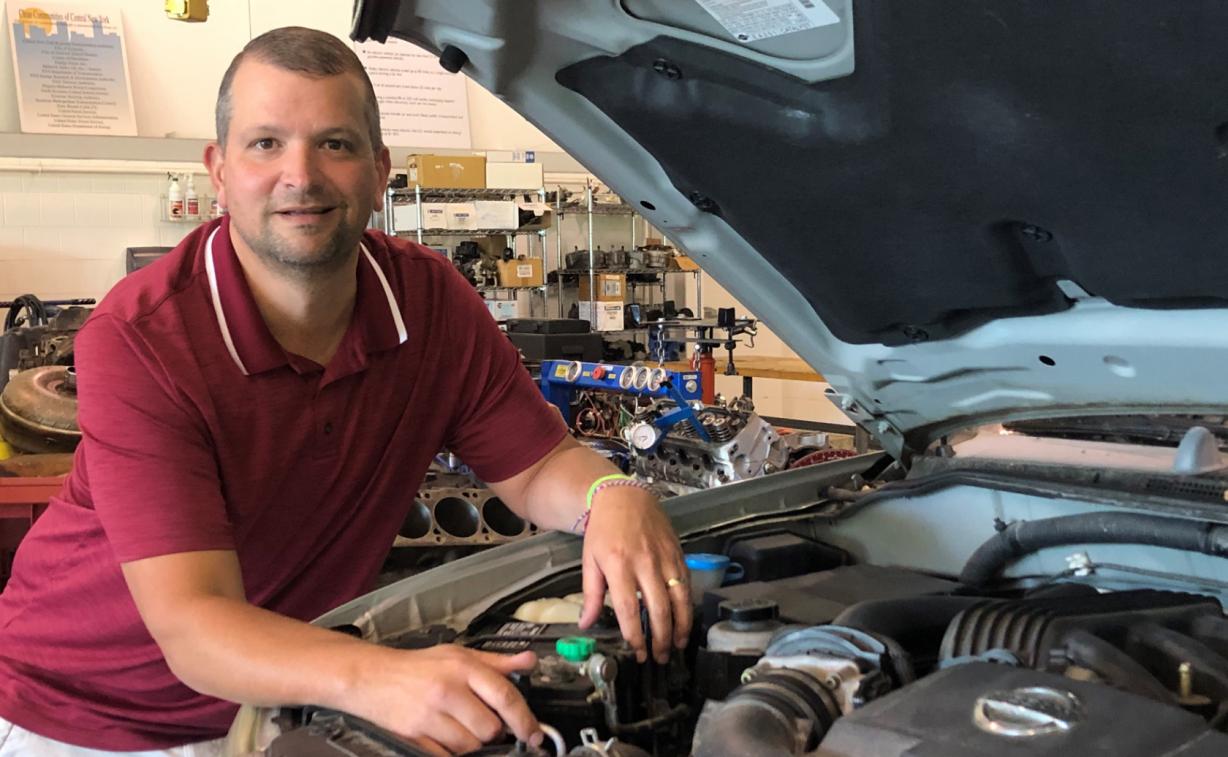 Central New York needs auto technicians and Ryan Beckley, '98 is ready to help solve the problem. The Baldwinsville High School and Onondaga Community College graduate is the new Coordinator of the College's Automotive Technology degree program. "My goal is to help each of our students develop a relationship with an industry partner so that when they graduate they will walk into a full-time job. It's my life goal right now."
Before returning to his alma mater, Beckley put East Syracuse Minoa High School's Automotive Technology program on the map thanks to his creative ways of teaching. His innovative strategies led to him being named Central New York's Technical Teacher of the Year.
Beckley is a guest on our podcast, Higher Ed News You Can Use From Onondaga Community College." You can listen to the podcast by clicking on this link.