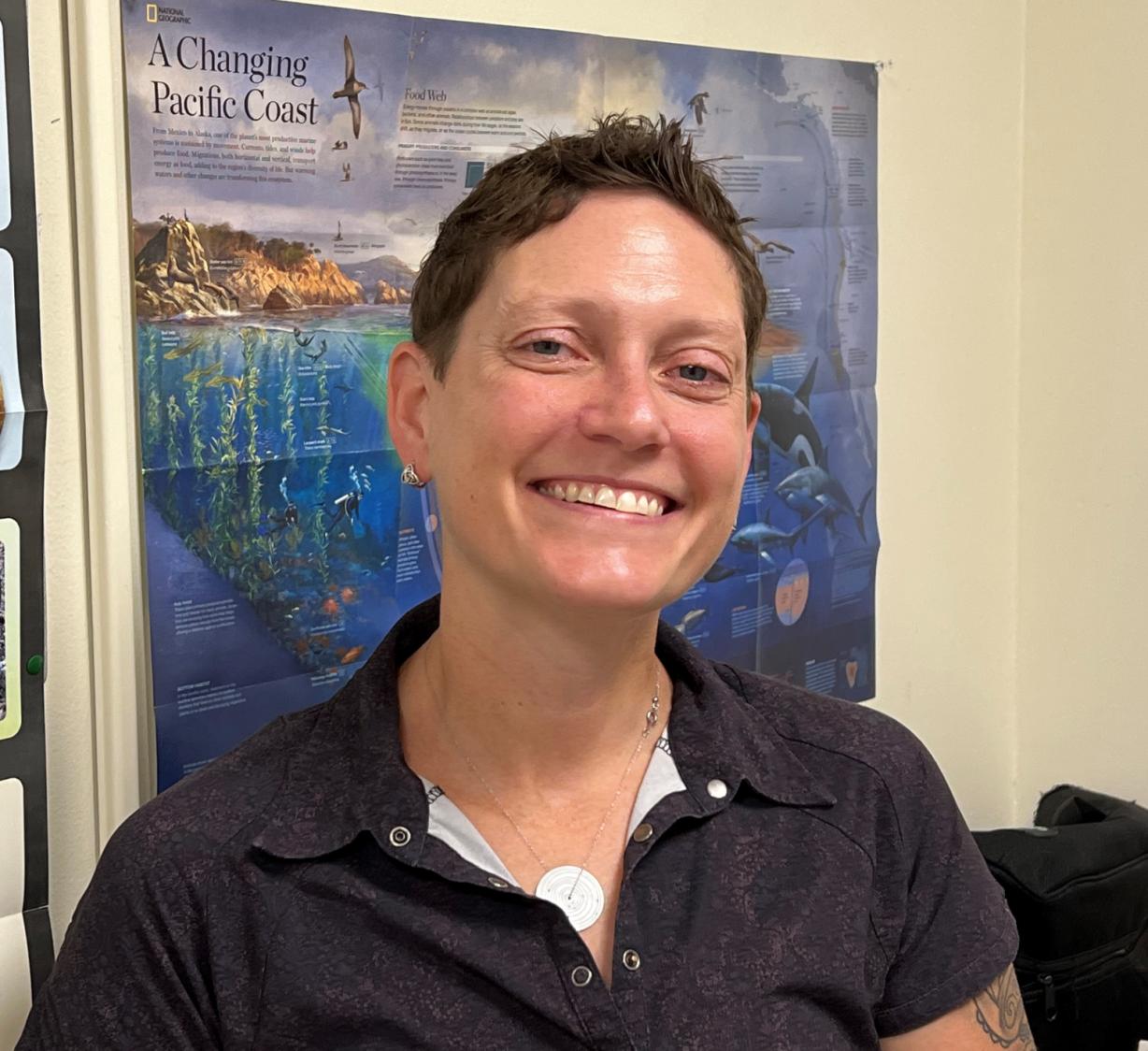 During her 9 years at Onondaga Community College, Dr. Melissa Hicks has seen a significant change in how data is collected and used to teach students in her Oceanography classes. Data collected can describe the water temperature, the amount of salinity or dissolved salt content, or the presence of plankton in the water. "When I first started I was always trying to look at websites for data. It's better to use real data sets rather than the canned data sets everyone uses in their textbooks. Data can be messy to look at, and it gives students a chance to see what it's really like."
Dr. Hicks had participated in a National Science Foundation (NSF) funded workshop with the Ocean Observatory Initiative (OOI) as part of a fellowship. She saw first-hand how data was gathered using special buoys or gliders, and how critical the timely information could be.
Her experience with OOI led to her being one of 10 college and university educators from across the country invited to take part in another NSF funded learning opportunity last month. Dr. Hicks spent a week studying at the "High Dive into Ocean Data" workshop at the Bermuda Institute of Ocean Sciences (BIOS). The organization's BIOS DataBytes website provides a valuable teaching resource for educators. "There's so much data out there we can use in the classroom. It's a great opportunity for us to teach students how to critically think using real-time data. Students want more activity-based learning and our use of data will provide them with that."
Besides Oceanography, Dr. Hicks also teaches Geology at OCC and is the Assistant Director for the college's opportunity programs which include CSTEP, EOP, LSAMP, and TRIO. During the spring 2023 semester she will teach Tropical Marine Biology and Geology (GEO 290),  which will provide students with a study abroad opportunity in the Bahamas. Students will study past and present marine environments by snorkeling over patch reefs, sub-tidal sand, grass-algae flats, and hard-grounds, as well as hiking beach and intertidal habitats and exploring geologic features such as caves. Interested students can contact Dr. Hicks by email at m.hicks2@sunyocc.edu.