Image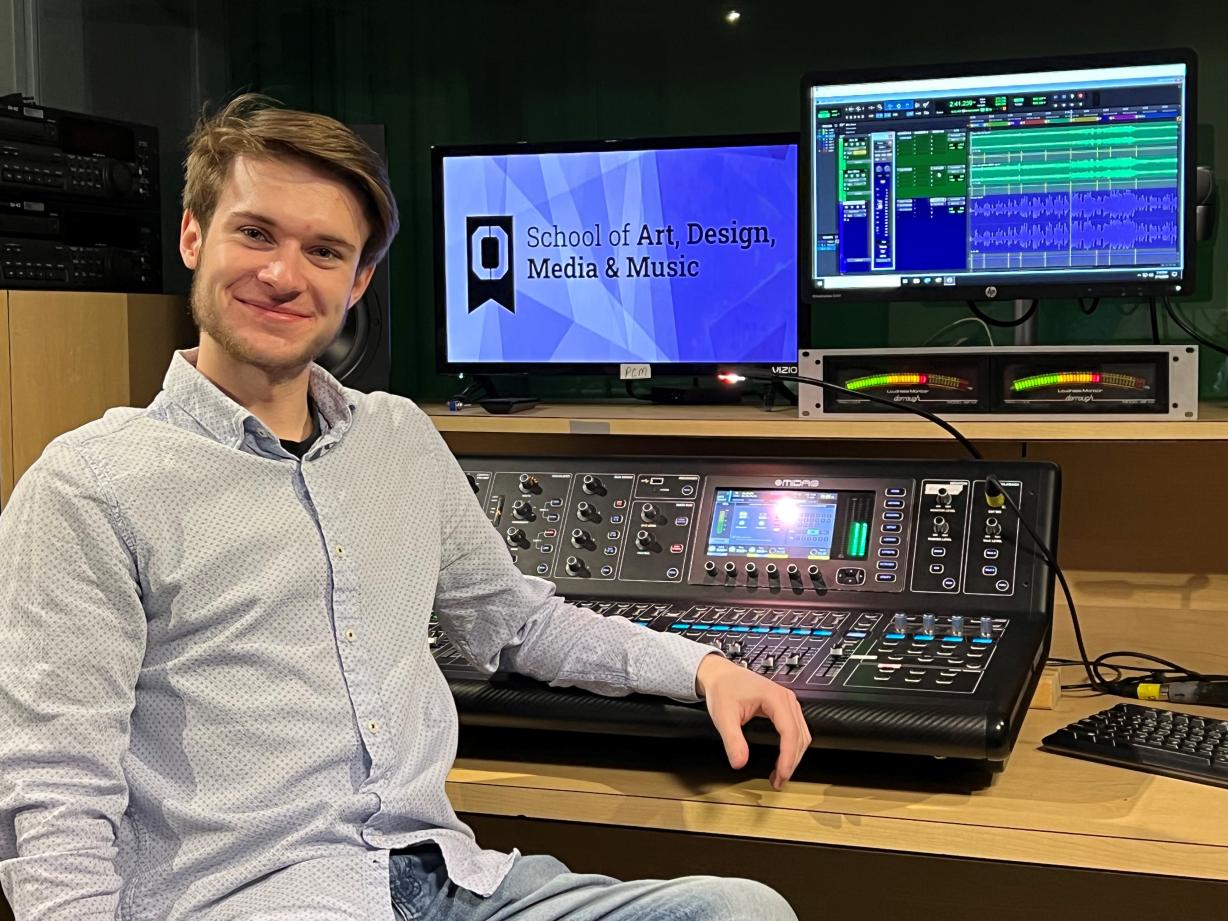 Onondaga Community College Sound Recording Professor Shane Patterson has a new gig. When he's not teaching students on the OCC campus, Patterson will be working as Chief Engineer at SubCat Studios in Armory Square. "This will be a great pipeline for our students to get involved in real-world recording situations," said Professor Patterson.
SubCat has three fully equipped recording studios which can be used for recording music, post production, advertising, and more. As Chief Engineer Patterson plans to expand the scope of SubCat's offerings, implement modern workflows, and create systems which ensure projects and their creators are highly successful.
Patterson received his high school diploma from Baldwinsville in 2017, and graduated from New York University with a degree in Music Technology in 2020. He began teaching students at OCC during the fall 2021 semester while also continuing to work as a sound engineer.
During his first semester he learned an album he had worked on as an audio engineer was nominated for a Grammy Award. Actress and singer Auli'i Cravalho was in the area working on a musical at American High in Liverpool when she got word she needed to record vocals for an album. Cravalho is best known as the voice of Moana in the 2016 Disney animated movie, "Moana."
Cravallho went to Subcat Sudios where Patterson was the tracking engineer. Their recording session came to life on the album titled "Some Lovers" which was the score for a play by Burt Bacharach and Steven Sater. The record was nominated for a Grammy Award.
As Professor Patterson works to improve operations at SubCat, he plans to incorporate opportunities for his students in the Sound Recording degree program. "Students will be able to have direct access to internships or job shadowing in a real-world class recording studio focused on national-level work. Additionally, the professional projects I work on in SubCat can be deconstructed and used as teaching materials. As the engineer behind them, I can provide insights about the process and pitfalls experienced every day."
The Sound Recording degree program which Patterson teaches in is part of OCC's School of Art, Design, Media & Music.