Image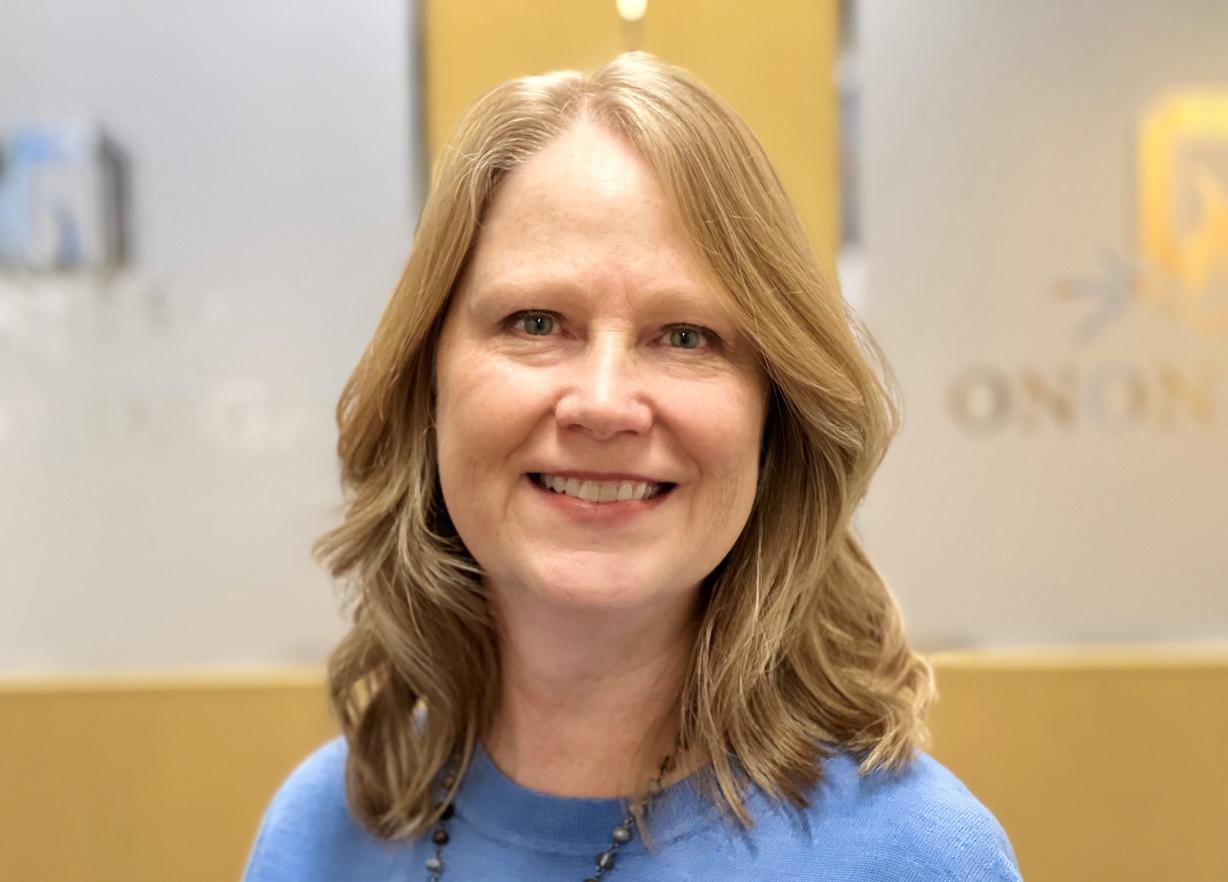 Buffy Quinn just received an early Christmas present. Onondaga Community College's Assistant Dean of Natural and Applied Sciences was named to the initial group of Community College Presidents Initiative STEM (CCPI-STEM) Fellows. The program is designed to recognize and support community college faculty, administrators, and other individuals who aspire to provide leadership or support to community colleges to prepare a workforce educated in STEM-related technologies and skills. The number of jobs requiring STEM-related expertise has risen 34 percent over the last decade.
"I was overwhelmed when I learned I was one of just five people chosen nationally to be part of the first group of CCPI-STEM Fellows. My college education gave me both hope and the knowledge I needed for a successful career as a geospatial analyst. Since becoming a community college professor, I have dedicated my career to elevating others. This Fellowship will ensure I can continue to play a critical role in changing the lives of students through higher education, just as it changed mine," said Quinn.
In her role as Assistant Dean of Natural and Applied Sciences, she serves as the director for a grant project funded by the New York State Department of Labor and the State University of New York (SUNY) to build the SUNY Future of Work Center. The center will deliver workforce programs that will help address an urgent need among employers in priority industry sectors in Central New York.
Quinn also serves as an assistant director of the National Geospatial Technology Center of Excellence (GeoTech) which researches evolving workforce geospatial competencies, career pathways, curriculum design and delivery, and provides professional development opportunities for secondary and post-secondary geospatial educators.
Before coming to OCC as a professor in 2009, Quinn worked for over 20 years as a geospatial analyst in the environmental remediation industry, performing environmental and human health risk assessments for Superfund sites across the United States.
She earned her Bachelor's degree in Geography from the University of Southern Mississippi and a Master's in Geography from the University of Denver. Her research focused on dendroclimatology and climate reconstruction. She is now working toward her Doctorate in Education in Higher Education Administration at the University of Southern Mississippi.
Congratulations Buffy Quinn!