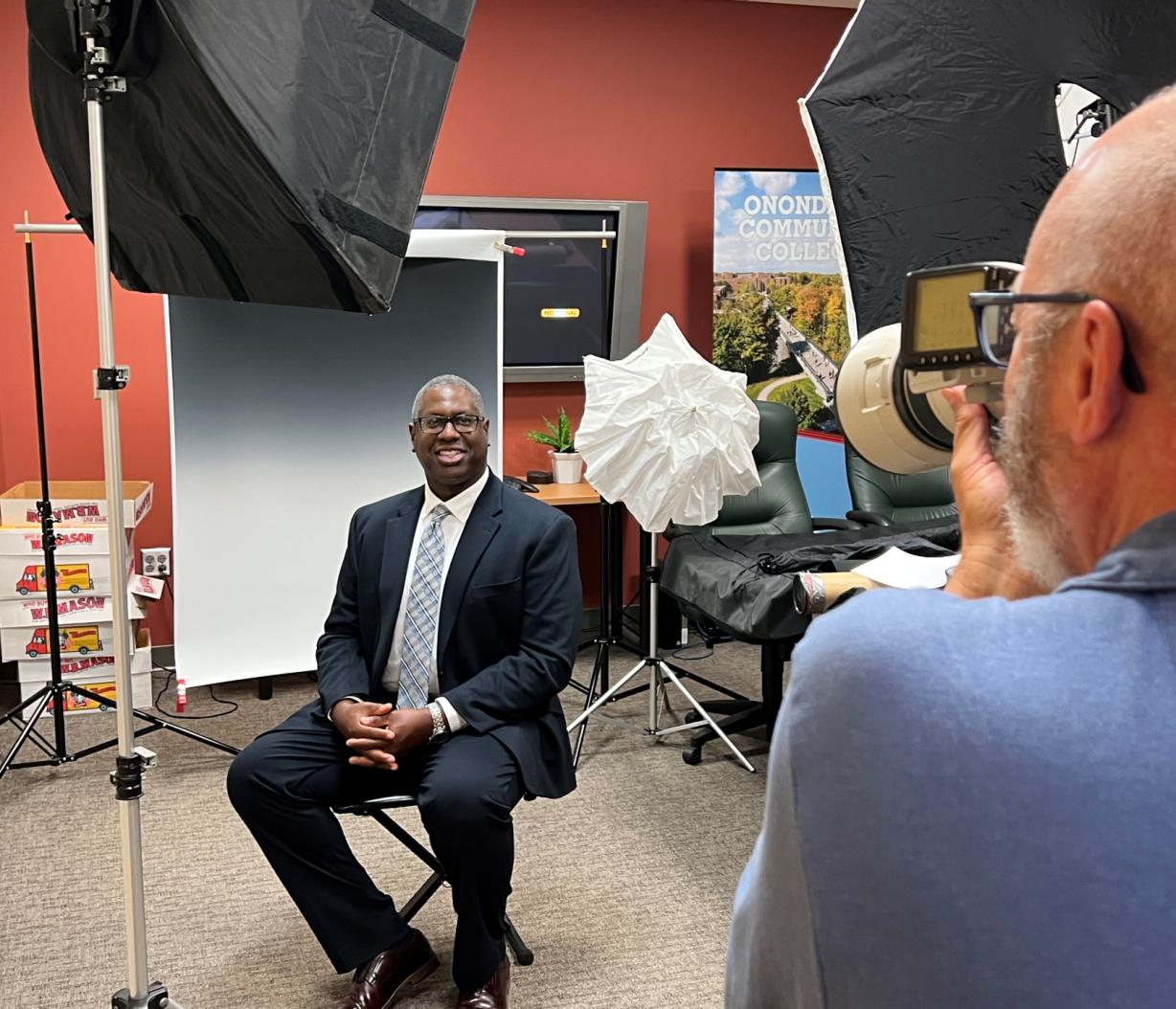 Onondaga Community College welcomed Dr. Warren Hilton as its 9th President when he took office July 1. Dr. Hilton comes to OCC from Kutztown University in Pennsylvania where he was Vice President for Enrollment Management and Student Affairs.
In the latest edition of our podcast, "Chatting About College," Dr. Hilton tells us about his journey from his hometown of Philadelphia to one of the nation's top community colleges. We also play "Box of Questions" with him and learn several fun facts about his background.
You can listen to "Chatting About College" by clicking on this link, or downloading it at places like iTunes or Spotify. Enjoy the podcast!