on
News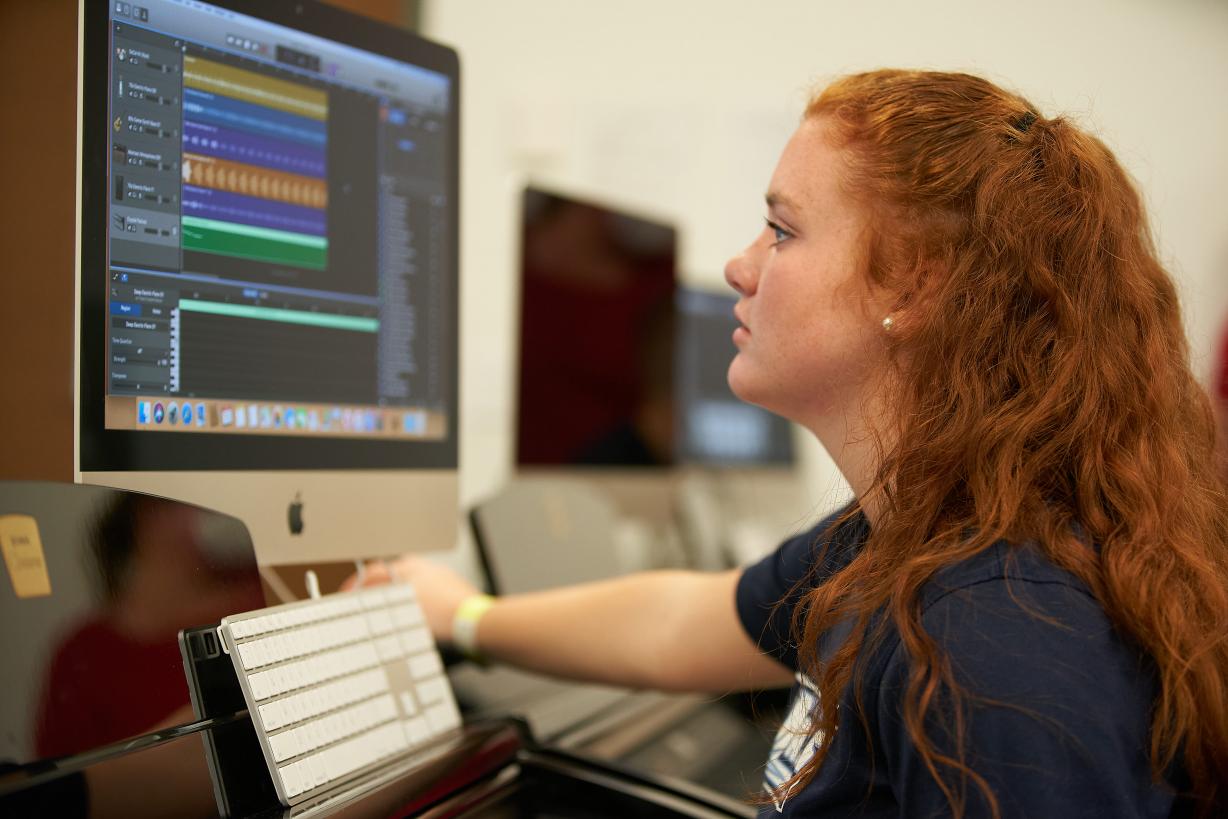 Last month, OCC announced a new major called Sound Recording. But what does the program look like and what jobs can you do with it? We caught up with program coordinator Lisa Miller to ask her about the exciting new program.  
Q: In one sentence, how would you describe the Sound Recording Program?  
A: An innovative and dynamic experience where students will learn the tools needed for a successful career in sound recording/production/live sound. 
Q: What types of classes will the program consist of?  
A: Students will take classes in Sound Recording, ProTools, Live Sound Reinforcement, Music Theory and Skills, and Piano. In addition, students will take private lessons on an instrument or voice and participate in music ensembles. 
Q: What would you say is the coolest part of the program?  
A: I think one of the coolest--and probably most valuable--parts of our program is students will have the opportunity to become a Certified ProTools Operator. This certification will certainly give students a boost in the job market! 
Q: Do I need to audition for this program?  
A: Yes, you do need to audition. Students will have an informal interview with the Sound Recording Coordinator. They will also complete an audition for a music faculty member on their instrument/voice. Students will also take a placement exam in music theory to ensure they are advised into the appropriate classes. 
Q: Do I need to have any prior experience with sound recording?  
A: Not necessarily. While we expect most students interested in this major will have at least some experience with recording software (DAW), experience with the technical aspects of setting up a studio recording session is not necessary. 
Q: What types of jobs can I get upon graduation with this degree? 
There's work in a variety of live-sound events. Advanced study in the field can lead to career opportunities as a: 
Recording engineer. 

Tracking engineer. 

Studio engineer. 

Audio broadcast engineer. 
Forensic audio specialist. 

Game and audio design engineer. 

Mixing engineer. 

Live Music/Live Sound engineer. 

Sound Designer 
Q: Where can I transfer to with this degree?  
A: OCC has transfer agreements with SUNY Fredonia and SUNY Oswego! Students transferring to these schools and who follow the guided pathway for sound recording will be able to complete their four-year degrees in two years!