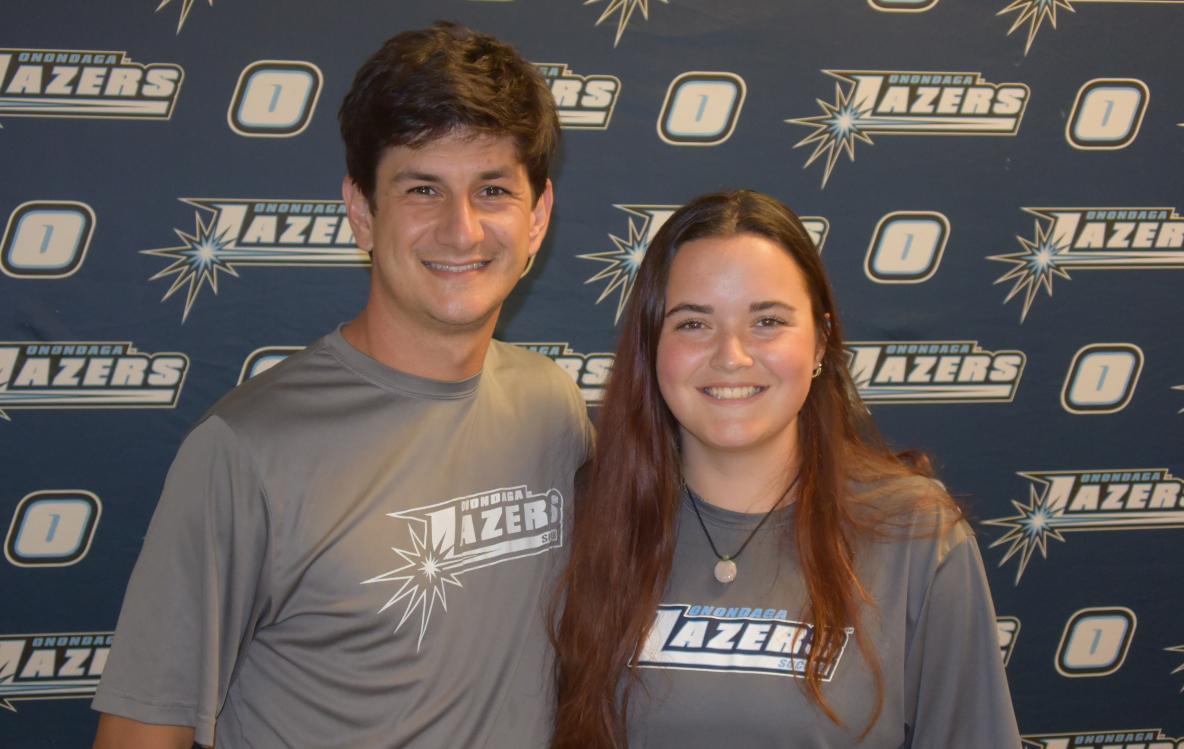 Onondaga Community College's Women's Soccer team pulled out an overtime thriller at Adirondack Community College for their first win of the season on September 16. The Lazers tied the game with just 1:15 left in regulation, then scored the game winning goal in overtime for a 4-3 victory.
The Women's Soccer team is the subject of this edition of our podcast, "Chatting About College." Our guests are Head Coach Mike Drake and sophomore Clara Neville. She scored two goals in the win over Adirondack. Neville came to OCC from Nottingham High School. She has a 3.9 grade point average and will earn her Photography degree this December.
You can listen to our conversation by clicking on this link. You can also find "Chatting About College" wherever you download fine podcasts from.